How To Create Social Media Content For Law Firms
---
Social media is often associated with quirky, over-the-top, and funny content that doesn't have to take itself seriously. Its culture and inside jokes are so well-known that brands have also started incorporating memes and wacky content as part of their marketing strategy.
That said, it's sometimes hard to imagine posting dead serious content on social media. And since content is still one of the driving forces of social media marketing, it almost seems like something as important and serious as legal issues, legal assistance, and law firms can't be fitted into that marketing mold.
However, social media has become a digital marketing staple. As a result, most businesses (of any kind and any size) have found ways to successfully incorporate social media into their marketing strategies. So, how should law firms do it?
In this post, we'll talk about why law firms need social media marketing, why content is important, and how you could create content that benefits your law firm's marketing strategy.
Why Should Law Firms Try Social Media Marketing?
Social media is one of the most accessible tools for law firm marketing. Unlike other digital marketing strategies, you can start social media with a simple account setup, some content creation, and a little bit of auditing.
Here are the essential elements of social media marketing:
Building Your Profile. Make sure that you have an exciting account bio, links to your website, and information about your law firm. Additionally, you want to incorporate your branding, such as logos, color schemes, and brand voice. These branding elements will allow you to be more memorable, which is a must when you're competing with a lot of other law firms.
Creating Your Social Media Content. Don't just post promotional stuff. Doing so will leave you with a wall of ads that don't attract as many people as you would hope. Instead, content gets people interested enough to follow you or know more about you.
Audit Your Social Media Marketing Strategy. Look at your numbers and see how you've performed. How many followers did you gain? Which types of posts or content are doing well? Which posts are doing poorly? What are you doing right or wrong?
As long as you have a sustainable strategy that catches people's attention, attracts leads, and encourages people to convert, you'll start seeing your ROI increase.
Why Is Content Important For Social Media Marketing?
As mentioned, you can't just post promotional ads on your social media profile. While that might pull some people to your law firm, it won't have much reach as something that's genuinely informative or entertaining.
For example, if you were to post legal tips and trivia, more people would be inclined to share that post with friends and family. People don't have to know much about your law firm to like the content they find valuable.
However, promotional posts won't get shared around as much. In most cases, promotional posts are shared around by people who might be recommending law firms to friends or family. That said, the people who don't know much about your law firm or don't trust you enough for one reason or another won't feel compelled to share your posts around.
This brings us to another important reason you need to post helpful content: trust.
Of course, you'll want to reach as many people as you can. However, the new people who might come across your profile won't know much about you. So, if you post helpful and reliable content on social media, you're allowing people to learn more about you by showing your skill and knowledge as a lawyer.
What Types Of Social Media Content Can Law Firms Make?
There are a lot of content law firms can create, even on social media. So, let's talk about what they are, how you can make them, and why you should make them:
1. You Don't Have To Be Serious
The primary assumption is that law firms handle serious work, and therefore they should be making serious content. However, that isn't always true.
As mentioned, social media has its own online culture. Each platform has its own inside jokes, slang, and user interactions. Platforms like TikTok and its audiences are more open to light-hearted content, which is why you can find a lot of great doctors and other professionals crack a joke or two.
In short, you don't have to post overly-formal and rigid content (unless it's your brand, of course). If you want to use memes and drop an occasional joke, it's mostly fine. What you need to remember is that your content just needs to be valuable in some way, such as trivia, news, and quick legal tips.
2. Drop Legal Tips And Trivia
Is there an obscure legal fact that people might find helpful? Tweet them! You can also make an infographic or an image post, captioned with an interesting CTA or preview.
For example, if you're a personal injury lawyer in California, you can create content like "discrimination is illegal in the workplace" or "your boss may fire you for no reason." They're both catchy, interesting, but also very informative.
For content like this, you can be as serious or as light-hearted as you can, depending on the content and your chosen brand voice.
Again, people don't have to know much about your law firm to ReTweet, Reblog, or Share your posts for these types of content. Since your post is interesting and helpful on its own, it will get shared around more easily.
Legal tips, tricks, and trivia also work well with limited character counts on social media. Unlike blogs, you can just post short 3-sentence texts and images that don't need as much time to make. If someone needs more detailed information, you can link them to your blog for more website traffic.
3. Report On Relevant News
If you feel like you're running out of content ideas (or you're running out of them too fast), you can start posting the latest law-related news.
Just make sure you're posting content relevant to your law firm or lead generation goals. For example, if you're looking for labor law leads, make sure your content is relevant to employment law issues like discrimination, wrongful termination, workers' comp, retaliation, and so on. In addition, you can post about recent developments about a proposed law, new laws implemented, or notable cases in recent history.
While posting unrelated legal content might get some eyes on your law firm, your main goal should always be lead generation. So, if you're an employment law attorney, it's best to attract an audience that is more likely to be interested in employment law issues. This is how you'll get clients.
Bottom-line
The content you make for law firm marketing doesn't have to be rigid and serious, especially on social media. On the other hand, it doesn't have to be overly informal, either.
You just need to know what works on social media, most of which are shorter and designed to reach as many people as possible.
What you need to remember is that social media content needs to be high-quality. Your posts need to be in some way informative, entertaining, or valuable to the reader. Doing so will be the fastest way to attract people to your social media profile.
Author's Bio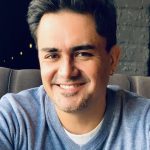 JC Serrano is the founder of 1000Attorneys.com, one of the very few private enterprises certified to process lawyer referrals by the California State Bar. His marketing strategies have continuously evolved since 2005, incorporating ever-changing SEO strategies into lawyerleadmachine.com.
---