Trends to watch out for Digital Marketing in e-Commerce
---
Customer buying behaviour, technology, and marketing strategies are continuously changing. Keeping up with these changes is something businesses need to do to stay ahead of the competition.  In 2022, there are a number of e-commerce trends that are going to make or break your business.
If you are operating a retail business like selling bathroom accessories and looking to improve your e-commerce brand awareness, you need multiple marketing strategies. Choose effective digital marketing strategies and channels that can amplify your marketing results.
Running these strategies can improve the sale of tubs for retailers. It can also increase e-commerce conversions. Customers looking for quality bathtubs for remodelling their homes can find you online and purchase your products.
Experienced professionals and licensed plumbers offer guidance for such products to fulfil customer needs. Here are ways you can increase e-commerce conversions for your products.
Note: In this article, we will use a bathroom-selling business as an example of an e-commerce store.
1 Find Your USP (Unique Selling Proposition)
The future of your digital marketing depends on the uniqueness of your brand. Uncovering your USP enables you to market effectively.
If you are a retailer, your business might specialize in luxurious clawfoot slipper tubs or vintage clawfoot bathtubs. Understanding your USP helps you attract ideal customers who want the products you are selling.
If you struggle to find your unique selling proposition, you can ask your sales representative for customer feedback. Reading online customer reviews can also help you understand why people buy from you.
This will help you discover your USP. Use it for advertising your products across different channels like email promotions, social media, offline brochures, and packaging inserts.
2 Research Keywords
Create a list of best-performing products like clawfoot tubs and research their keywords. Start with the bestselling items.
Categorize these items further like fiberglass clawfoot tubs, acrylic clawfoot tubs, or new clawfoot tubs. Use your research tool and analyze the search results.
These results will help you know the search demand for a particular product in a specific region. Targeting such relevant keywords attracts the right customers who will go further down the sales funnel. These are customers who know the type of product they want. They also know the style and features.
3 Add Search Terms that Buyers Use
Search terms are keywords that online users type in the search engine to find what they need. Place these terms in your marketing content to boost your SEO.
Placing these search terms strategically on your content will make your brand visible, and customers can quickly find you online. Add these keywords in places like your title tags, headings, meta description, and in the body of your content. This helps to create brand awareness.
4 Social Advertising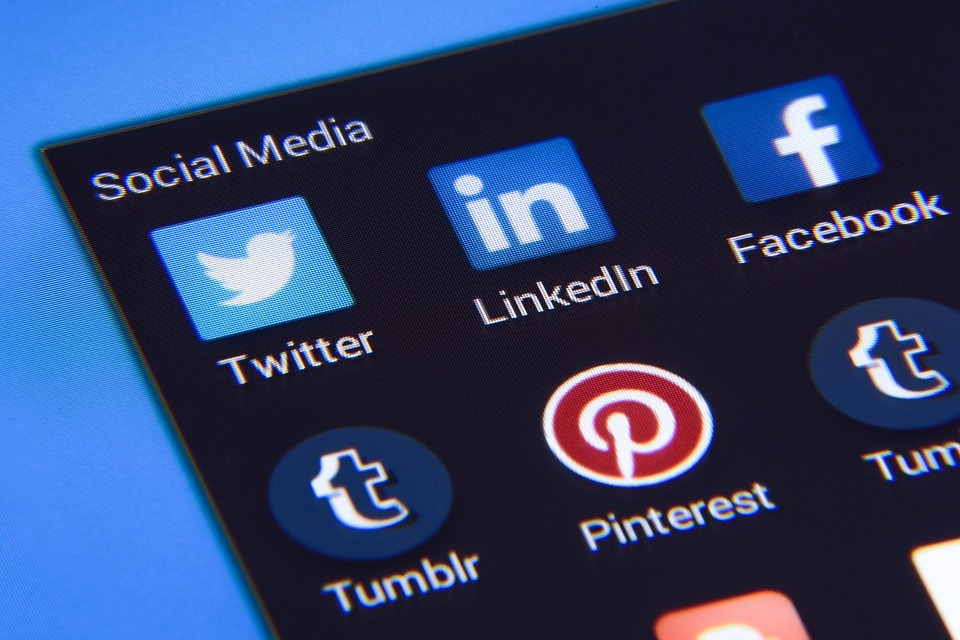 Image by pixabay.com
Social advertising in channels like Instagram, Facebook Ads, or Pinterest makes it easy for customers to click, buy and share information with friends. Social marketing is a great way to increase e-commerce revenue if you follow the right strategy.
You can creatively feature the best category of bathtub designs on Pinterest and Instagram. Include the keywords customers use in the search engine to describe your product.
Such strategies can direct prospective customers to relevant customer products. Test the best sales promotion in your social channels and use the most converting strategy.
5 Google Shopping
Customers use search engines to look for products like bathroom accessories they need for remodeling. This makes Google shopping advertising campaigns a powerful tool for marketers.
Google shopping ads show pictures of what you sell, your brand, and the price. This makes it easy for buyers to see pictures of items like clawfoot bathtubs, modern clawfoot tubs, or clawfoot bathtubs with showers.
They can quickly see the pictures and click your site to explore more options and compare them. Such advertising ideas can improve your business sales and keep you ahead of the competition.
6 Retargeting Ads
Visitors can click on your website, look at a particular item but leave without buying anything. You can retarget these prospects. A dynamic retargeting ad on social channels like Facebook helps to follow shoppers and remind them to take action.
Placing images like bathtubs with clawfeet on social media keeps your brand on top of a prospect's mind. They can click on a link and get to your website.
Retargeting is a marketing trend that is best for social media channels. You can test it and see how well it works for your business.
7 Personalize Your Marketing Campaign
People like feeling appreciated and noticed. Giving your customers personal attention when you engage them makes them feel valued.
There are several ways you can offer personalized attention in marketing. For example, when writing emails to customers, greet them using their names.
Include a customer's name in the body of your email and, if necessary, in the subject line. Having a customer's name in the subject line increases the chances of opening your emails.
Another way to personalize your marketing campaign is to send customers relevant recommendations. Based on customer history and data, you can send suggestions of products they might want to buy while browsing or checking out.
If you have a list of bestseller items like modern clawfoot tubs, you can personalize them according to their popularity and location. Personalization helps you provide customers with what they need or want, depending on their past buying behavior clues.
8 Customer Analytics
Image by pixabay.com
It is essential to provide customers with goods they need or want. Collect data from buyers to know what they want and strive to meet those wants and needs.
In most cases, people are ready to give their opinion. This will increase engagement and provide you with insights. You can use surveys to get customers' opinions. Keep the surveys short with at most ten questions.
Analyze the data and use the findings to increase conversions. Polls and surveys are common and effective ways to engage customers and get the insights you need. Many survey applications can integrate smoothly with e-commerce platforms like Magneto, BigCommerce, or Shopify.
Key Takeaway
New digital marketing strategies continue to emerge, and businesses need to keep up with the trends. Here is the summary of the trends to watch out for in the future of digital marketing:
Identifying your USP
Keyword research
Using buyer search terms
Social ads
Google shopping
Retargeting ads
Personalization
Customer Analytics
These methods help you target the right customer who will convert. They might not be new, but their implementation method can change from time to time. We hope that you find this article helpful and insightful for your digital marketing!
---