Top 7 Social Media Marketing Tips to Boost Your Online Presence
---
In today's world, Social Media Marketing has become an Advertising firm next door. It doesn't matter how large or small your businesses run, the internet treats everyone equally. In fact, 92% of marketers consider social media marketing as an essential asset for business marketing.
But, what is the precise way to nail this art of social media marketing to boost your online presence? And how to decide which audience prefers what kind of content for engagement? All of these hassles might limit you from using social media as a potential advertising tool before, but not anymore!
Have a look at these 7 tips to boost your social media marketing activities & watch your online growth skyrocket with an enormous inflow of potential follow-ups & leads.
7 Tips to Boost your Social Media Marketing Online Presence
1. Research & Know Your Audience
Researching about your target audience always keeps you, a way ahead in the social media marketing game! It might seem like the old-school tip to boost your social media marketing strategies. But a consistent 'plan to understand your target audience' is always followed by major professionals of advertising fields.
Since the entire world for the netizens has been swayed into the 14-inch smartphones screens. Nowadays, customers' choices & purchases can be easily predicted if you understand their social media feeds & activities appropriately.
Therefore, thorough research & insight regarding the target audience's social media activity not only helps you in manifesting the online presence but also helps in formulating a better advertising plan for the users.
In the end, you must be able to understand your target audience's needs, wants, and desires to keep your social media presence essential & productive.
2. Choose The Right Platform for Your Audience
Understanding your target audience is the 'tip of an iceberg'. Once you immaculately grasp your target audience's interest, there's a huge pool of diverse social media applications that must be altered to keep the people engaged for long-term goals.
Apparently, your users don't have to be on every single social media platform. Hence whenever you are constructing a social media strategy, always heed the platforms that work magic for the chosen audience.
One of the best social media marketing tips to define your audience's platform is by observing their key demographics, like age, gender, hobbies, occupation, etc. You can also create a short survey emailing list for your special customers to keep them engaged beyond the premises of social media.
But in general, each platform has a diverse audience hence don't let it go to waste.
3. Create Mind-Blowing Images
We all know, people majorly respond better to images or videos in comparison to texts. Your online content will become a superstar if it possesses an ample amount of high-definition images along with incredible content.
One of the secret tips to enhance your social media presence lies in creating unique & creative images. For that, you don't have to be a skilled graphic designer! Even free tools or an inbuilt application of your smartphone works wonders if you hold your creative juices firm.
Creating mind-blowing images for your social media should be a top priority when it comes to boosting your online presence.
4. Utilize Pinterest
Most of the time people mistake Pinterest as one more social media platform to advertise! Instead, it is one of the largest visual search engines that can give astounding results if you know how to use it properly!
There's a lot to do on Pinterest than just pinning links or click-bait images on your handles.
You can
Create an amazing keyword-rich profile by enlisting the main keywords of your content as an updated tagged handle.
Create wonderful boards where the board's name & description again act as pinning space for your keywords.
Craft awesome graphics that are hard to ignore.
Engage directly with your audience with the help of automation tools.
5. Consistency is Must!
Whatever your content or online presence on social media signifies if it is not consistent it can lose a lot of potential audiences.
Hence make sure, you wave your online audience a consistent 'Hi' to keep them hooked for long-term connections. For example, a lot of social media platforms don't keep the post for a permanent timeline(eg. Snapchat). On the other hand, some even keep your 10 years ago embarrassing memories intact (eg. Facebook). Therefore what works for Snapchat, won't necessarily work for Facebook.
An essential social media marketing tip to boost your online presence will definitely involve creating a social media schedule that helps you in producing & delivering posts consistently on your social media platform without any hassle.
6. Interact with your Followers
Interacting is definitely not such a unique social media marketing tip to boost your online presence as you'd have heard it before. But, obviously, social media is all about being social.
Interacting with your followers helps in creating positive relationships & marks your online presence as a nice touch of engagement. You can create various tasks to manifest these interactions & turn them into exciting opportunities for the followers to engage. You can create lively quizzes, questionnaires, interviews or a fabulous video live to respond to your followers.
There are a number of social contest tools where you can get the best ideas to create giveaways or formulate intriguing contests for your audience.
7. Promote Pronto!
Last, but not least, you mustn't slouch once you've posted the content for the viewers to respond. Promotion is the key to smart social media marketing.
You must start working right away on the promotions for boosting your online presence on social media. Nowadays, who knows what happens in the next second! Hence, prior to anyone else trapping your audience's attention, you must be ready with your promotional strategies.
You can add stories on your social media handles or add icons to your blogs as the initial promotional step up. Further, you can use catchy hashtags, to get your content featured in relevant searches. Through promotion, you can expand your social media following, & get more visitors who can be your future potential clients.
So don't miss this golden opportunity, in responding to the unnecessary comments on your post. It can be done later. First, "promote then proact"
Wrapping Up
Hope you find these 7 social media marketing tips to boost online presence helpful & handy. One last tip from personal experience is, "Never lose sight of your original persona".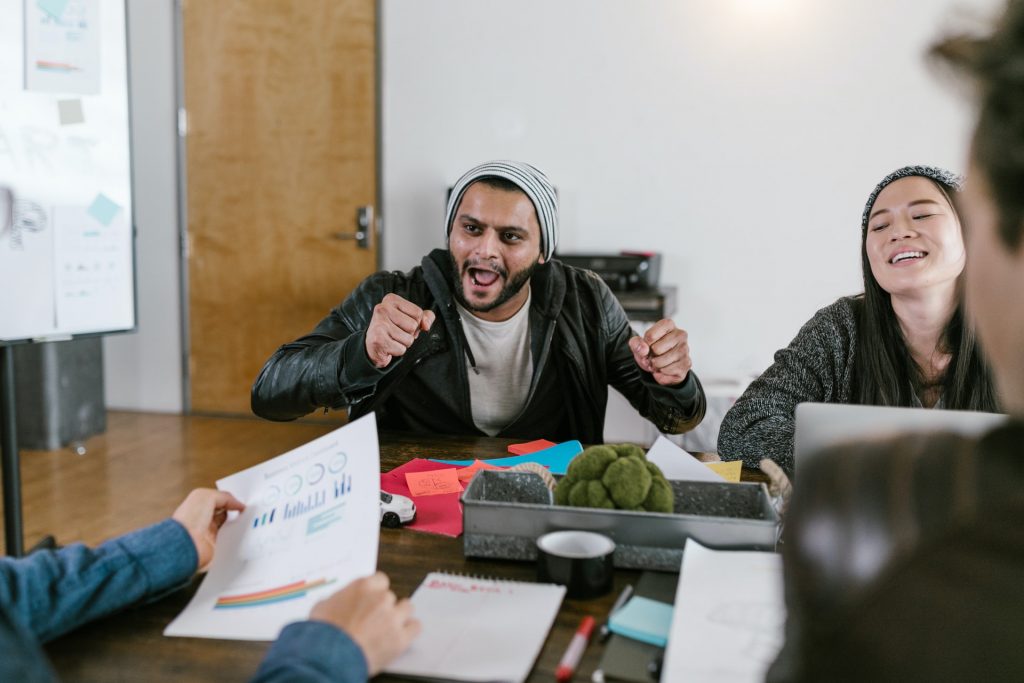 Despite the fake flea markets of flawed identities on social media, people still respond more to the genuine content & real voices. Hence make sure your social media marketing tip to enhance online presence always carries a core remark of your identity.
Authors Bio:
Nimi Qaisar is a quirky food enthusiast & content strategist at Aeroleads. She has a knack for exploring new places & finding new skills to write about! Her aura of writing is fresh & intriguing. She loves bothering people for the sake of knowledge & delivering well-researched write-ups.
---