Tips for Optimizing Your E-Commerce Shop
---
Optimization is a performance measure that cannot be ignored in online marketing businesses, especially e-commerce shops. It is easy to get absorbed in running a business and forget to keep up with trends that are key to drawing more traffic, revenue, and sales.
Fortunately, it is never too late to make the necessary changes.
This blog post contains all the tips and tricks useful in optimizing your e-commerce shop that will result in increased sales.
Pictures have the power to make the difference
Shoppers are drawn to visuals (especially pictures) more than any other component included in an online shop. This is because they are the primary way for shoppers to see the product they are getting. Using poor quality images or just one high-quality picture will definitely not cut it when optimizing your shop.
Product images should be crystal clear and of high-quality. However, they shouldn't be of too high quality that they affect the time it takes to load product pages. A balance between the fine line is needed. 
Attractive product pictures are shared on platforms like social media, and this help to increase your brand's popularity. You could also include slider sections that show different views of the product.
Therefore, get a good camera or contract the job to a professional company like Porfyri Photography Brisbane to harness the power of excellent product pictures.
Use abandoned carts to draw up insights
All data, they say, is useful. In the e-commerce world, data from abandoned carts seem the least likely place to get insights, but this is not true. It should cause you to stop and think why a shopper did not only decide to buy a product but also include it in a cart, only to abandon it later.
Perhaps some of your processes or policies don't go down well with shoppers, or maybe the price of the entire cart scared them off. Whatever the root cause is, you can use that to optimize your e-commerce shop.
Abandoned carts are an opportunity to improve to change something in your shop, and you should grab and extract insights from them.
Make your online site mobile-friendly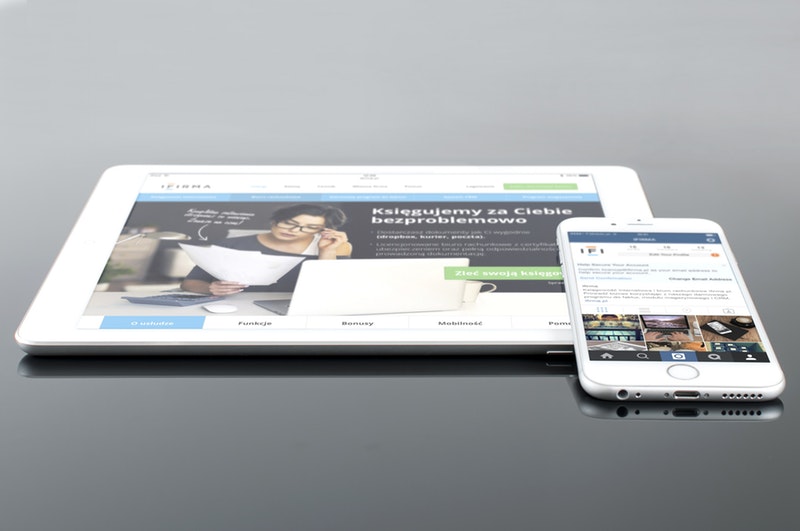 Our phones are perhaps our best friends in this era of technological advancement. We make use of them in performing most of our daily tasks, and shopping from an online store is no exception. People feel constrained when working on a computer, and sites that are not mobile-friendly are losing out substantially.
A mobile-friendly site does not only mean that the e-commerce shop can be accessed from a phone. It goes more than that to include its view, the quality of pictures, and how fast it opens up on the phone. A mobile-friendly site helps your conversion rates, so having one should be a top priority for your e-commerce shops.
Work on your related product's SEO
People search for products using keywords that best describe their needs. This type of search is a critical aspect of product SEO, so using relevant keywords is essential.
However, a product's keyword is not all you need to optimize your search results. That of related products are also vital, but you'd be amazed by the number of sites that do not consider this. If an item has related products, put them on a single page instead of a separate one. By concentrating them on a page, you will market them easily.
Write out a catchy product description
Meticulous and experienced shoppers are not entirely convinced by pictures and other visuals that appear on an e-commerce page. They need more information, and the best way to sell your product to such customers is to include a catchy description.
If you are new to the world of e-commerce, then you must have been irritated by the lazy way businesses write descriptions. Most of them are poorly written and perfect examples of bad SEO. 
When writing your products' description, do not copy exactly that of the manufacturer or wholesaler. Most sites will do this, so writing your description can be an excellent way to stand out from the crowd. Ensure that it is detailed, but not too wordy that shoppers don't even go through it.
Work on the loading speed
The speed in which a website load is an essential aspect to consider when optimizing an e-commerce shop. A slow-to-load website is every internet user's nightmare, so much that it has a nickname: the bounce paradise.  
As expected, fast-loading sites rank higher than others. Unless there is a significant consequence or hidden result, your website cannot go wrong with fast loading time. In fact, the faster, the better. Ensure you increase and monitor the loading speed of your e-commerce site regularly on different devices and Wi-Fi connections.
Make checking out easy and transparent
Lapses may be in your website's checkout procedure, and you should optimize them immediately you discover such mistakes. Not every customer that begins the process will complete it. Many, due to the complexity, may back out at the last minute just because the process was too complex to follow.
In handling this situation, a few things to consider include;
Security

: Ensure that your website is secure, and a sign to show its security is included.

Transparency

: Your e-commerce shop should be known for transparent and accurate tax and shipping details.

FAQs

: An FAQ checkout related section should be included to guide customers on what exactly to do.

Payment method

: All available payment methods should be visible for shoppers to make their choice from.
Allow your customers to sell your product through their reviews
An excellent review can change the mind of an unwilling buyer in seconds. Therefore, allow them to market your products by creating a review section for each product. The worst situation is you getting a bad review of a product, which should spur you to make the necessary changes to it.
In conclusion
Having a competitive advantage in an e-commerce market space makes the difference between an optimized and underperforming shop. The tips we have provided do not take long to implement and will have a significant effect on your business. Optimize your shop today.
---