The Guide to Write a Great Script for Your Video Marketing campaign
---
Have you noticed that people started watching more videos recently?
Just take a look at YouTube: this major video sharing platform has turned from a mediocre place for the nerds into a major video marketing platform, used not only by the influencers but by the companies as well. 
The growing interest to the video format is justified by the stats:
The majority of people find video format to be the most engaging way to learn.

53% of the Internet users

report watching videos for the entertainment and inspiration purposes and

80% of the respondents

said that videos influenced their purchase decisions;

40% of users

reported taking some action after viewing a product ad or a product description video. 
So, what's in store for marketers?
According to OptinMonster

, 81% of marketers, who employed video marketing strategy, saw a considerable increase in sales;

The same source claims that the respondents were able to achieve a 60% returning customer rate after introducing a video marketing strategy;

Forbs statistics

say that video marketing helps in achieving better organic reach. For instance, video posts on Facebook have 135% better organic reach that other post types. 
After studying these stats, there's no doubt that video marketing campaign is something you should invest in. But what's the secret of a good marketing video. 
The script. 
Video scriptwriting is a specific process that requires a lot of preparation. Writing scripts for YouTube videos or other platforms is a step-by-step process, in which every stage is essential. 
So, without further ado, let's take a look at a guide to help you learn how to write a video script that will be used for marketing purposes. 
Step #1: Exploring Video Formats
Start with taking a look at your product. How do you want to present it? Which features of the product do you want your target audience to pay attention to? What should they notice first? 
Answering these questions will help you determine the video format which will shape your script. The most engaging video marketing formats are:
A vlog

. People cannot stop watching vloggers to keep up with their daily lives.

Social Chain

explains the incredible interest to vlogs or video diaries: "It's in our DNA. It's a unique opportunity to take a look at the life of someone, who you cannot access in real life." You can benefit from this in your video marketing campaign by showing people exclusive behind-the-scenes footage featuring your products. 

Presentation.

This is an all-in-one format that includes an event, a webinar and a vlog with a possibility to show behind-the-scenes footage of a product and how it can be used. 

A tutorial. A basic format for a video marketing campaign. People want to see how they can use a certain product in practice. Oftentimes, to achieve the fullest potential of this video format, companies collaborate with influencers. In fact, a 2022 study shows that 33% of video marketers are focusing most heavily on producing demonstration and tutorial-based videos for their customers. Video marketers noted that demonstrations and tutorials are particularly beneficial for educating their consumers in the awareness and consideration phases of the buying process. This video type empowers customers to make more informed purchase decisions by providing a clearer explanation of product features and capabilities. 
You can mix and match, playing around with different video formats. "Writing a video script isn't something that is done by the book", says Neightan White, a content specialist at Supreme Dissertations. "You can create something of your own, which will help your video marketing campaign stand out."
Step #2: Audience, Goals, and Results
Once you have your video format figured out, it's time to work on audience personas, setting goals and predict the results.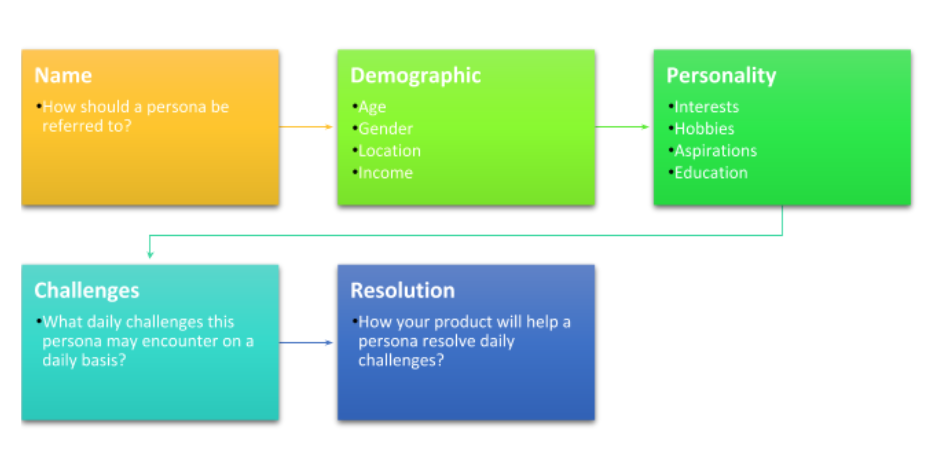 Defining audience personas is a straightforward process that involves the following steps:
After you've identified your audience personas and their needs, it's time to work on the script, determining the goals that will include:
what challenges will be resolved in your marketing video and how;

how your target audience should react to your video.
The predicted results will include:
the performance rate of your product on the market;

the possible issues that may emerge. 
All these points should be taken into account during the video production process and will shape the gist of the script. Following these steps is essential to help you generate ideas, what your video should be about and what it should include. 
Step #3: Choosing the Style 
To learn how to make a good script you first need to determine the style of your video. Should be it short and informative or longer and descriptive? Should it include storytelling? The style of your marketing video should represent your product and depict the values of your company. 
Among all the styles that can shape your marketing video, storytelling is considered the best, as it is the most versatile and can be tailored to your needs. Moreover, storytelling is what consumer want the most from video ads: 92% of respondents claim they want marketers to make video ads that feel like a story. 
Choosing storytelling for your video marketing campaign is definitely a win for you: you won't repeat anyone's experience as you'll be showing your unique insight and a unique story of your company. It's what Nike did: every video they post on their YouTube channel and Instagram page is telling a story: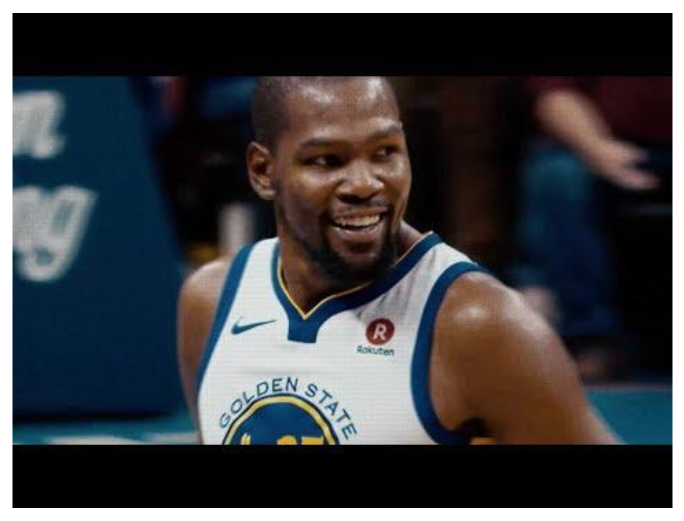 Video credit: Nike
Just take a look at this Nike video featuring Kevin Durant. Not only it tells a story of a famous athlete, but it's also engaging and motivational – everything you want from a good marketing video. 
Defining the style of the video will also help you identify the hook of the video, which is essential if you want to learn how to write a script for a short video, where the hook should be placed right at the beginning. Don't be afraid to make it a bit controversial, as long as it's made in a respectful manner. 
Step #4: Proofread
The previous three steps are enough to help you start writing a video script. It shouldn't be long, but it should include side notes of what should be taken into account during the video production process. 
While it won't take you a lot of time to write a script, it should take a bit more time to proofread it. Editing and proofreading are essential steps that will help you avoid any pitfalls and confusing situations. But these steps don't have to take forever, with so many online tools available at your fingertips. Here are the most efficient editing and proofreading tools:
HotEssayService

: if you're looking for more of a human touch to proofread your video script, this tool is for you. This is a community of professional writers, where you can find a specialist to help you edit and proofread a script for a marketing video. 

WOWGrade

: this is a community of writers, among which there are professionals that specialize in writing video scripts. They'll not only help you proofread but can also write a catchy video script. 

Grammarly

: if you want your script to be proofread within seconds, this tool can be of great help. It makes proofreading automated, checking grammar, spelling and overall style of your video script. 
Proofreading is an essential step that completes the process of writing a video script. Laura Churchill, a senior content editor at the Digital Blog says that typos can harm your reputation and cost you a lot of money. After all, video production is not cheap, so pay close attention to this step. 
Final Thoughts
There's no such thing as easy script writing. This is a complex process that includes a lot of analysis and editing. However, all the hard work will pay off, as video marketing has proven to be the most engaging way to attract the attention of your target audience. Hopefully, this guide with actionable tips will help make the process of writing a video script easier. 
Author bio: About the Author: Kristin Savage nourishes, sparks and empowers using the magic of a word. Along with pursuing her degree in Creative Writing, Kristin was gaining experience in the publishing industry, with expertise in marketing strategy for publishers and authors. Now she works as a freelance writer at BestEssayEducation and IsAccurate.
---