The Emerging Importance Of User Interface In Developing Customer Relationships
---
With the surge in demand for mobile devices and process transformations, society and industrial people have started turning their offline business online. Appreciating the advancement of AI and ML in developing various technologies, companies are spending a significant amount of their time online, leaving aside the conventional and manual methods. This results in higher interaction with such devices, increasing the desire to receive an exceptional and attractive interface.
According to recent studies, about 88% of users would not like to return to a website they have a dull perception of it. The probable reasons could be the page's loading speed, dull layout, and dissociated images. Reframing and formatting these elements could actually help businesses enhance their buyer relationships.
But first, I would like to express the meaning of these two terms in-depth and their importance for buyers.
What do you mean by the terms UI and UX?
As both UI and UX terms have close relationships with each other and with the designing of any device interface, it is essential to know how to bifurcate them.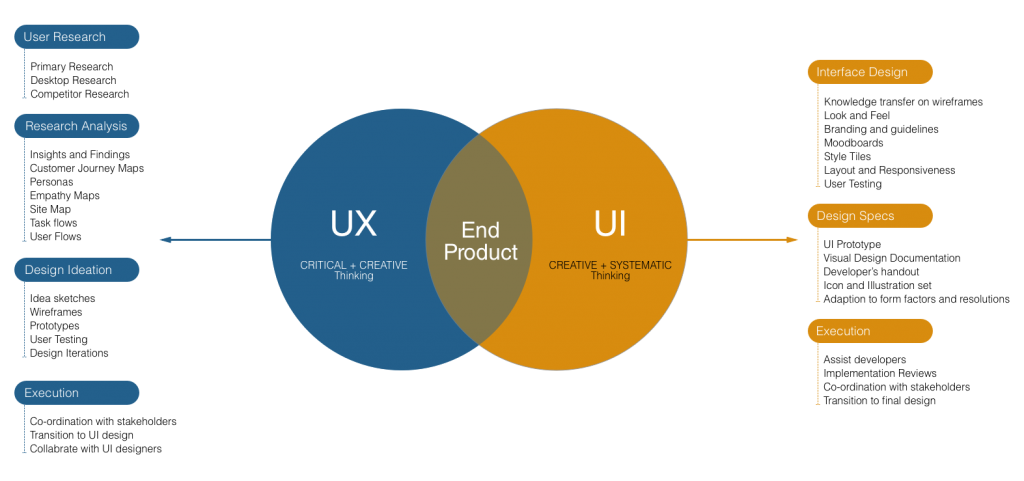 Image (source)
User Interface
A user interface, or in short UI, is expressed as the way how a human interacts/communicates with any device, which could be computers or mobile, anything. For any single mobile app or software, it can be the complete journey of the usage, and it is a process that starts after users get the product.
It majorly focuses on the style and interpretation of any object or element presented in the fellow platform. This format is crafted by designers who aim to improve the capability of the interface in attracting customers and users towards it, including its easy-to-use and comfortable view.
Here are the three different formats in which user interacts with the application:
Voice-Controlled Interface: For example, Alexa, Siri, and Google Assistant
Graphical User Interface: For example, A computer or mobile screen
Gesture-based Interface: For example, Engagement with a 3D layout using VR technology
User Experience
User experience clubs the concept of user interface and usability of an application to present it as a whole to the customer or user. It is the interpretation of how an individual would feel after using a particular platform. This design includes selecting elements and integrating a product, along with its branding, formatting, and functionality. The process starts before handling the platform to the user.
It is mapped in a way such that a user's impression is grabbed by the product as soon as he or she uses it, and which fulfills their need and expectations in one go, creating a positive service. Even Jeff Bezos, the CEO of Amazon, invested 100 times more into customer experience than any other advertising methods during the first year of startup.
The understanding of UI and UX shows their interconnectivity and their importance in building software or mobile app pattern. Just a good experience, but a poor preview of the platform won't catch the user's attention for long. Vice versa is also true. An attractive outline might grab the view of the user, but its incompetence in providing usability will somehow distract the user. Despite their close work, they are both separately essential, and one must consider both while building a digital platform.
The Hype of UI/UX in Buyer-seller Relationships
As I mentioned earlier, the increased use of mobile technology and software solutions in daily routine. We can notice that firms are investing in the transformation of online/web product sales and digital marketing strategies than any other. Also, customers are the bridge for businesses with whom you can prosper, but only if they are happy and satisfied. Thus, organizations are creating more doors by upgrading their products and services by integrating them with technologies for their users to use the advanced applications, but none of it is possible without a catchy look (couldn't be done without UI design) and better usability than previous solutions (indeed using UX).
That said, companies should actually focus more on improving their product standards, quality, and outline to keep their purchasers engaged. For a more strategic approach, businesses can tap the services of professional UX/UI designers like the ones in this post.
Importance of User Interface With the Changing Consumer Demands
With the constantly changing environment and the recent effect of COVID-19, it can't be neglected that consumer services have updated a lot. More than going out, people started to shop everything online. Moreover, the demand for CX has grown apart from the loyalty and quality of the product, which can be visualized from the image shown below. From the effect of this, they would willingly spend more in return for a good and satisfying product experience.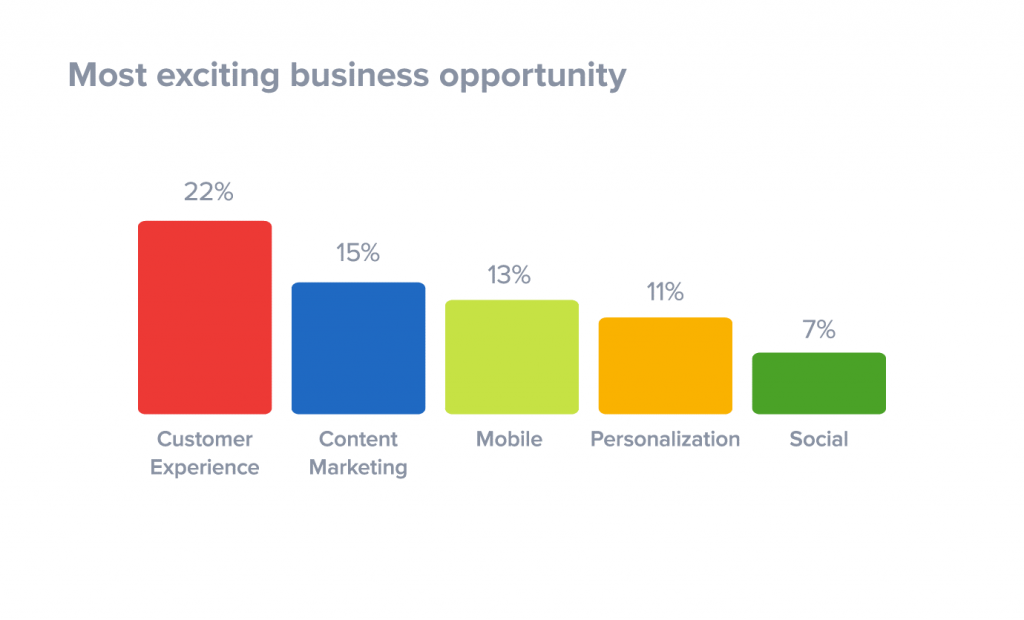 Image (source)
But these advancements have also helped the organizations with their approach to marketing and supporting consumers. With digital tools, companies can transform the way they treat their buyers and offer them curated and well-designed websites/apps/products. With an intriguing view and quality, you can bring buyers' attention, and UI/UX is the best option to do it.
Let's look further at the benefits of the user interface in developing seller-buyer relationships.
Benefits of User Interface/User Experience
With an excellent representation of the product, you can actually speed up your sales and marketing and a lot of other benefits to the users. Well, UI/UX has a lot to offer to the businesses and their community apart from what's mentioned above, and here are those benefits listed below.
Enhances Your Customer Acquisition
With all the traditional methods, acquiring customers was really hard and cost a business time and money, which makes it a milestone for employees to achieve putting in their efforts. After the upgrades and technological trends, organizations have considered impression as the most significant approach in acquiring leads.
A powerful experience since the beginning of the communication with the buyer helps a lot in attracting and retaining them. Since the companies have shifted to a digital platform in recent years, a simple yet aesthetic website design is the first thing that grabs the attention. Keep a style that reflects your brand, along with an intuitive touch of features that would help them understand the product much more effortlessly. UI/UX designs could help you build trust and loyalty faster than ever.
Reduces Customer Turnover
Even after you have good leads, resting with it is not an option, as retaining them also takes a lot of approaches. Your customer retention marketing can be regarded as how well you have created a strong relationship with them for the matters of support and services. From the beginning and within each step, it is essential to make your support stronger and attractive to value your product and services.
Offering an exciting layout for the first time isn't sufficient; instead, you should keep upgrading it as your product should be both simples to understand and peaceful for the eyes. Applying UI/UX for the whole process can help retain your customer by offering them fresh looks and enhanced usability with every update.
Encourages User and Employee Interaction
At last, when you need to put your point to the users through the product, the user interface plays an important role. With the right approach in setting up the design and other needs, you can interact with the users virtually, even not by being in front of them, and can convince them. That's the power a creative style hold, and with the right minds, your can mold it into something your purchasers value for.
Well, for everything to work correctly, you can train your designers and team to develop user interface design, lending the best employee hr software. This will be a good team-building strategy to build employee interaction for enhancing customer support activities.
Enhances User Engagement
More than anything else, users should engage with your website and products first; otherwise, all the efforts go in vain. A better customer engagement can be created with an interesting and eye-pleasing style that is fascinating to the users.
Also, after the world has been taken aback by the pandemic, businesses have seen a higher amount of traffic to online stores and shopping websites, which are actually normal after the social distancing in all the public places. This left people with no other choice but to trust the visuals websites and online stores offer, which is entirely accurate from the image below.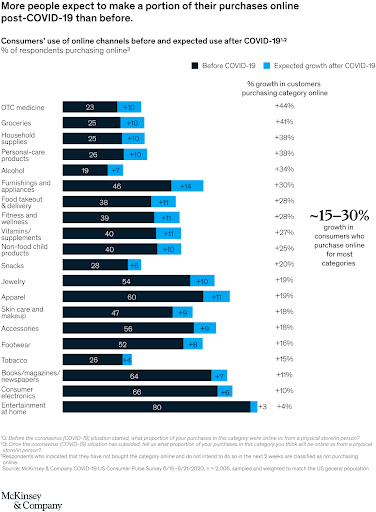 Image (source)
This gives an opportunity to the businesses to improve their platform layouts and visuals to keep their consumer value intact. With this, you can actually say that a good UI design means better business. Using UI/UX the right way can help businesses a lot with fresh styles and designs. However, you should also keep your product scalability and applicability constant without any bugs, so keep up with the buyers' beliefs.
Optimizes Product Development and Consumer Support Costs
Users can differentiate how well you've designed your product and what it is capable of. While an efficient application/product is what they demand from you, the strategy should be preparing it with no bugs, fewer crash downs, more capability, reduced loading, all along with an intuitive mapping.
UI/UX can bring these strategies to your product with their faster and smoother approach. It will also optimize your product development costs for every quality test, and other customer support costs, by helping you reduce the glitches your product has.
Generates User Loyalty
With all the accessible and compelling user interface designs and powerful applications of your product, you can quickly convince users to remain loyal to your business. This also will positively impact your brand. By delivering a constant impression even after COVID-19, you can reflect the strong availability and functionality of your brand.
To make this happen, you can team up with your workers to think about exactly what your user desires and how to deliver it to them, with the powers of user interface and user experience. A change of perspective will enlighten their thoughts and creativity and will bring a positive influence to the organizational consumer support.
The Ending Notes
Using these benefits of the user interface, you can actually develop customer relationships and retain them for a long time. With everything on your side, you just need to place strategies into the correct place, and you are ready to rock.
Author Bio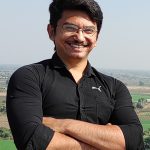 Meet Vara is a passionate content writer and an avid reader, having expertise in creating various ideas for creative writing. He is passionate about researching and exploring blogs, checking out the latest trends, and replicating his expertise in crafting exclusive content. His approach and readiness towards writing quality content are exceptional.
---