The Best Web Designs Trends For The Year 2021-22
---
A web design is the face of your website because its interface affects the audience and makes them decide whether to use the website or not. So keeping this in mind, we should focus on choosing popular and trending web designs that can easily attract more people.
Before moving on, check the current stats:
94% of first impressions which come are based on your site's web design.
75% of site credibility arrives from design.
89% of clients prefer using competitor's sites after a bad user experience.
To help you out knowing the best web designs here, I have made a list of very prominent Web Designs trends that you can use in web app development.
So let's move further and view the list of trending web designs…
Top 10 Web Designs Trends You Should Know
Parallax scroll animations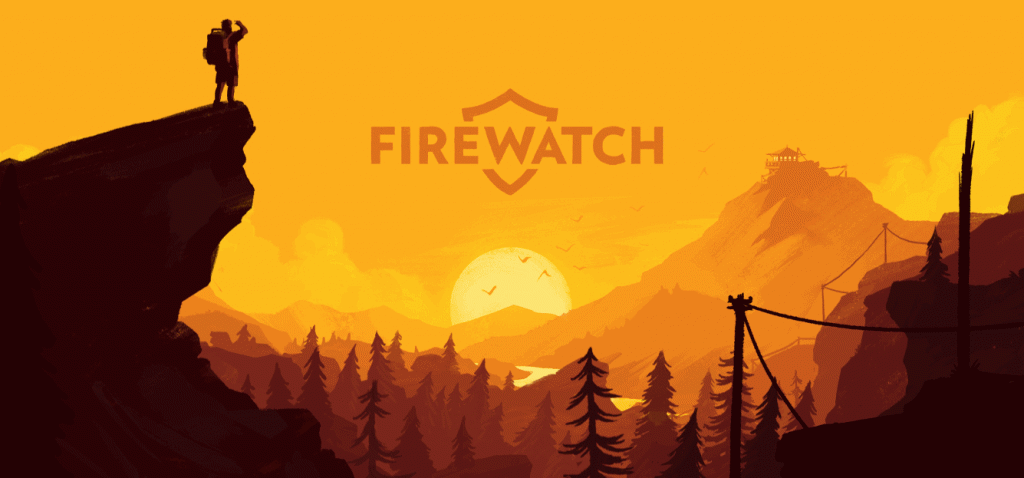 Image Source: Adobe XD
It is one of the trendiest web designs from the last few years. Parallax is the optical hallucination that appears when objects near to the observer seem to move quicker than objects at a distance. For example, while driving or riding, we see scenery just passing one by one; similarly, Parallax scroll animations look like.
Moreover, the usage of attractive background and foreground gives an appealing look to the computer screen, which means focusing on both design and pattern is crucial. To get both things in a perfect way, you can take help from dedicated UI designers.
Dynamic & Responsive Web Design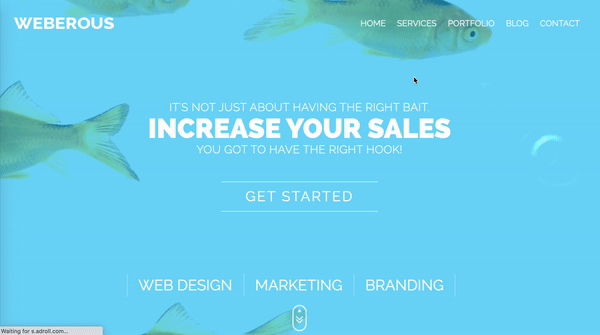 Image Source: Blue Compass
Dynamic and responsive web design appears like real-life-based moving things. For example, when you view a fish aquarium, then usually you see that fishes in the aquarium are doing various sorts of activity, some are running, some eating, etc.; same like that Dynamic & Responsive Web Design look like. I can say it's a short video telling you about the services and products of the business web application.
You must be thinking why using this design to attract users with a static landing page is quite hard, so adding a responsive design will be better, and it may attract the users.
Abstract art compositions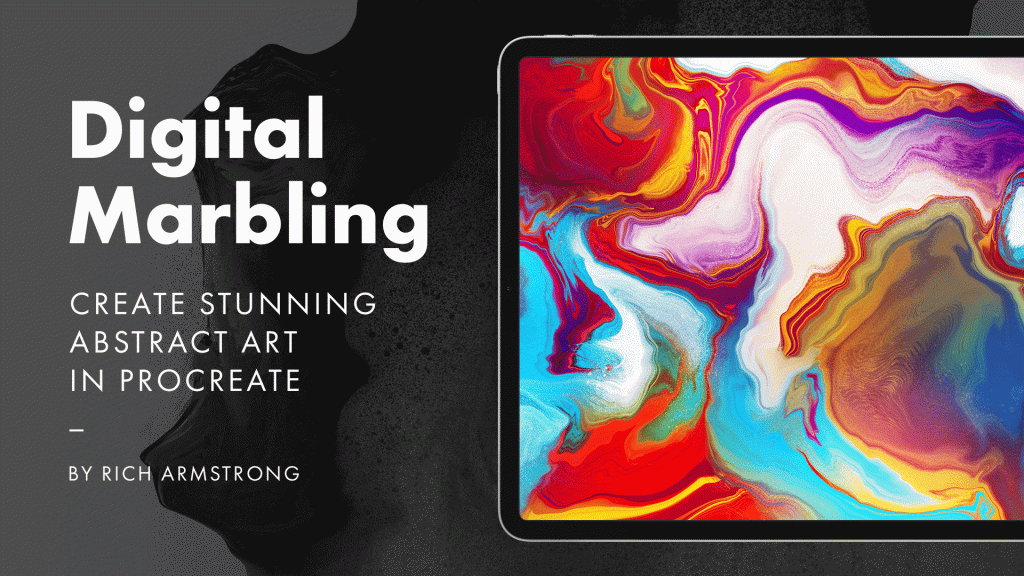 Image Source: Skillshare
Abstract art composition is a very famous web design in which multiple colors, shades are used in an appealing and unique way to form a design. Moreover, now this abstract art arrangement design is used in place of figure illustrations and stock photography. Utilizing vibrant colors with different patterns can help you form expressive web design without introducing a human face.
This web design can be built in two forms: simple and complex. The simple form of Abstract art design includes fewer colors, where intricate Abstract art design consists of a number of colors that are harder to manage.
3D visuals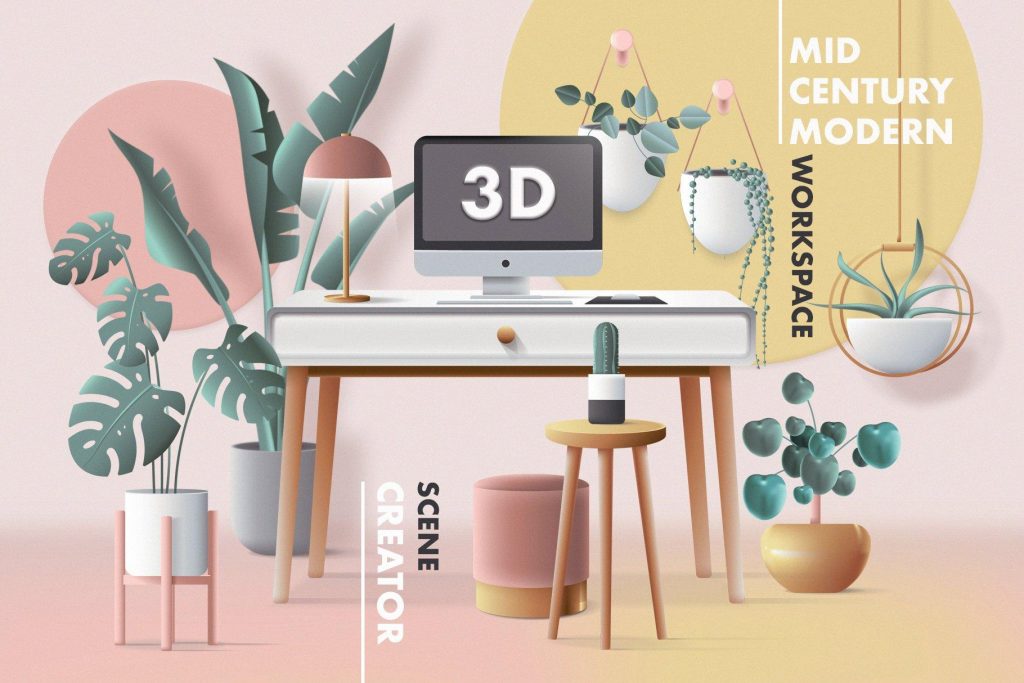 Image Source: Creative Market
The 3D visuals included in the web design offer an attractive and unique appearance to the design; moreover, it offers the real look to the object you are representing. The high-quality 3D visuals, shapes, and colors can provide a unique look to the design, ultimately helping you attract users.
Moreover, the engaging and nice design elements can help businesses offer a great user experience.
Embedded Video Design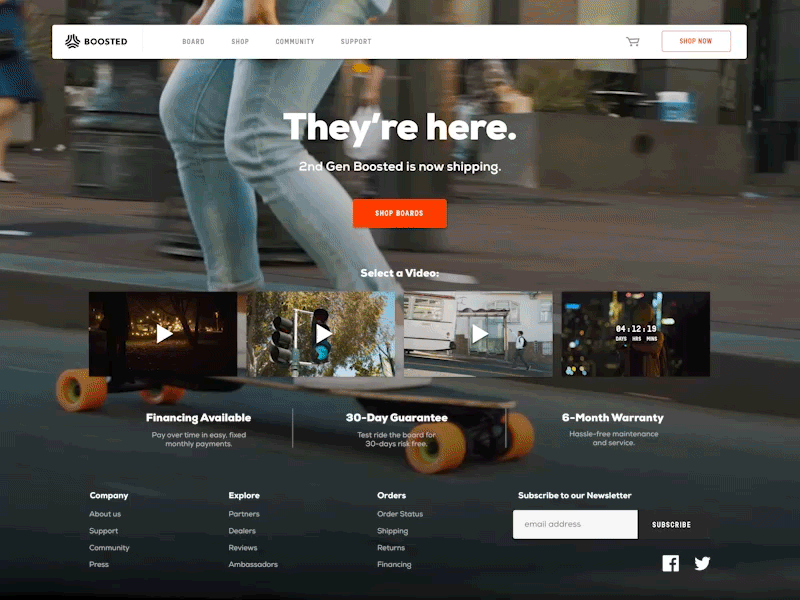 Image Source: Just In Mind
Utilizing a video on your website homepage is the most excellent web design trend for 2021 and upcoming years. However, to make such a web design, you need to embed video while creating the website homepage. The fantastic embedded video design can help you attract user attention.
Moreover, by embedding appealing videos on the homepage, you can enhance the user experience of your web application. So if you are thinking of introducing quality web design, hire web designers working in the best website designing in India.
Soothing Colors Designs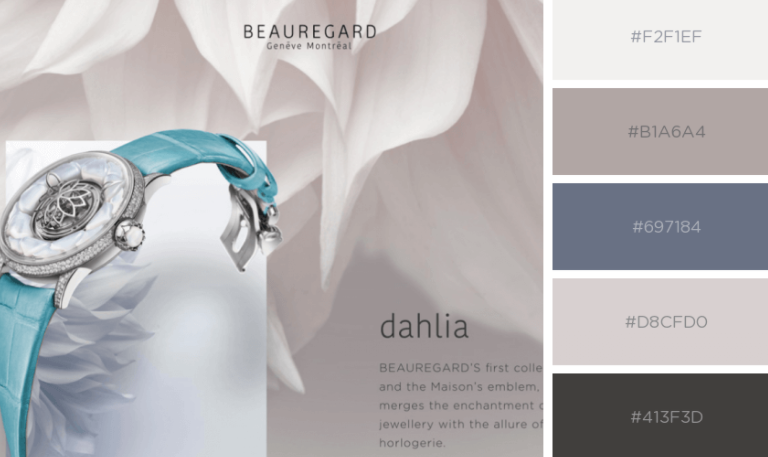 Image Source: Graphicmama
Using soothing dark and light colors in the web design can help you build engaging designs for your website. Moreover, if good opposing colors are not used in the web design, then it can destroy the web designing appearance and look. It has been seen that in several famous web applications, soothing colors web design are used. So to make your web app special and appealing, you can use soothing color web design, and for doing so, you can hire dedicated website designers.
Multimedia experiences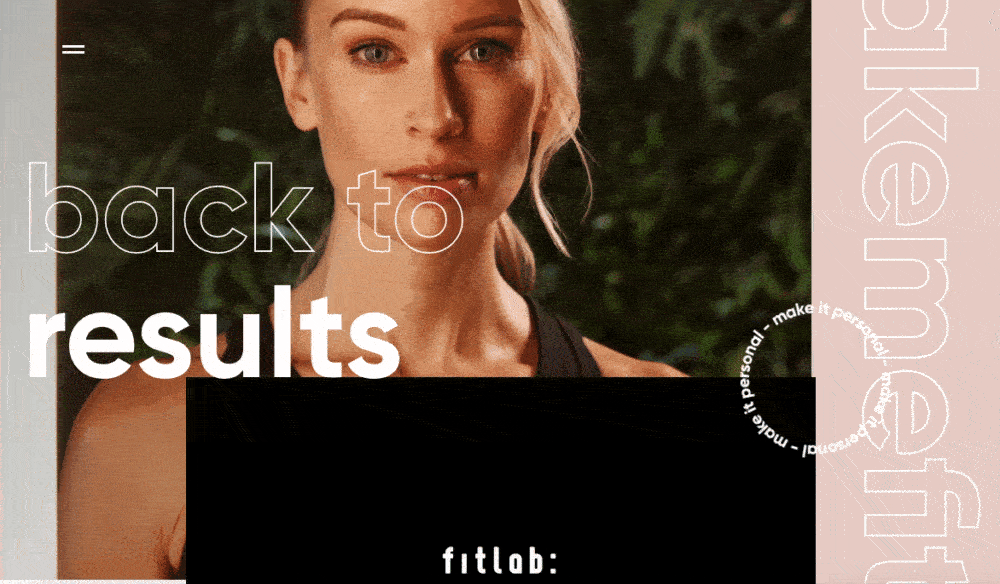 Image Source: HubSpot
The multimedia design includes multiple things such as attractive design embedded with sound video, various moving elements, and others. Such web designs are usually placed in entertainment web applications. Moreover, the design embedded with audio, video, and other colorful elements attracts more users, ultimately improving the user experience.
However, this web design trend is complex to build as dedicated UI designers are required to work on multiple things to enhance the appearance of web design.
Digital illustrations of physical products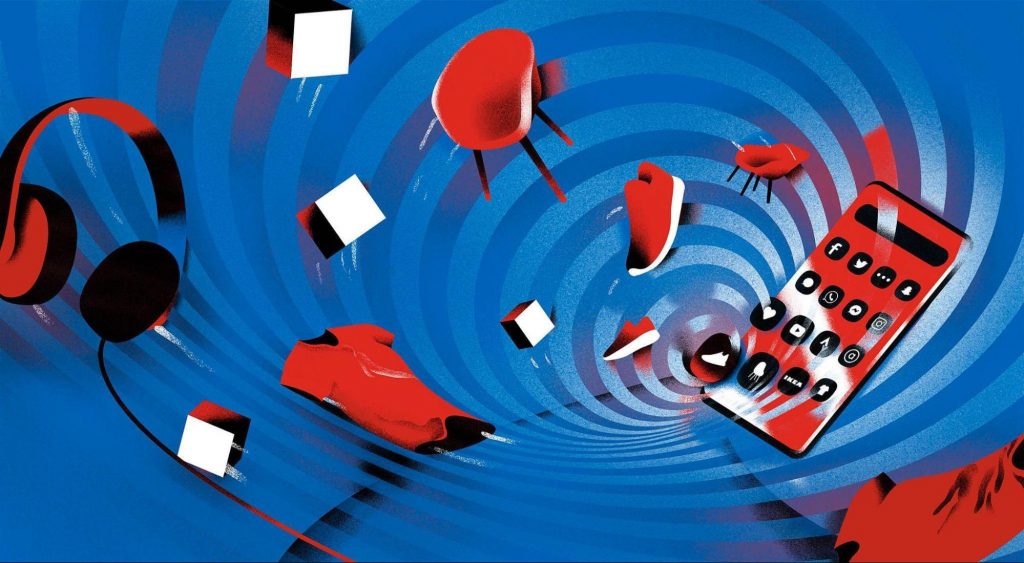 Image Source: Infinum
Products and services are the primary and crucial part of websites, so flaunting those at your web app homepage can incredibly help you draw the user's attention. But to make this part appealing, do not forget to play with different colors, elements, and shapes. By doing so, you will be able to get digital illustrations of physical products.
Various reputable websites use this famous and the top web design trend, ultimately supported in drawing more and more clients.
Rotating Animations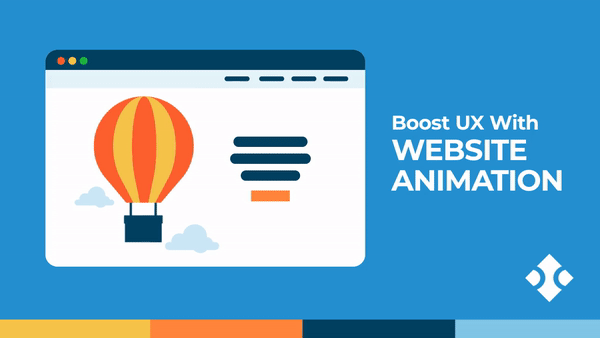 Image Source: Blue Compass
Nowadays, most of the big brands are preferring to use rotating animation sort of web designs in their web app. Using this web design, you can leave visitors curious for more as on refreshing the page they will be able to find newly designed homepage every time. The rotating animations can be designed to introduce your serving and products.
Play With Various Shapes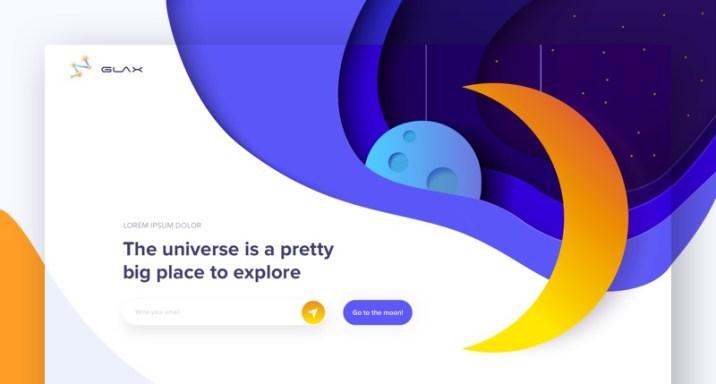 Image Source: RankedRed
Play With Various Shapes is a very popular web design trend in which multiple shapes (square, circles, rectangle, and more) are employed in an amazing way to create a design. Moreover, now this one of the best web design trends is mainly used in the entertainment site to make it more fascinating. With different shapes and patterns of different sizes, you can form an outstanding web design.
Moreover, the simple form of play with various shapes includes fewer and simpler shapes, where the intricate form of design consists of a number of complicated to simple shapes.
Ending Words
Well, which web design trend are you going to pick for your business web application? I know it's quite confusing picking the suitable one resembling your business services and products. But don't worry as to resolve this mystery; you can take help from dedicated UI designers, or even hire dedicated website designers, ultimately support you in picking the best design and designing the fantastic web app for your business verticals.
Author Bio:
Ved Raj is a keen technology enthusiast and IT Consultant at ValueCoders (www.valuecoders.com). He believes in bringing innovation and elasticity to business by sharing his technical expertise through blogging. Recently he is handling projects on Web & App development and designing to enhance the quality of IT outsourcing services with provocative thinking and extensive research.
---