SEO or PPC – Which One Should You Choose?
---
Are you unsure whether you should use SEO or PPC? Are you struggling to understand which one is better for your business?
Let's check out the differences, pros, cons, and benefits of using SEO and PPC. This will help you make a better decision.
SEO vs PPC: The Differences
| | |
| --- | --- |
| SEO | PPC |
| Increases organic traffic | Delivers results very fast |
| Generates higher ROI | Easy to scale |
| Ensures sustainability | Increases brand visibility |
| Builds brand credibility | Improves targeting |
| Cost-effective | Improves ads |
Pros
The following are the pros of SEO and PPC:
SEO
Increase in Website Traffic –  

When done correctly, SEO helps you generate high-quality traffic and increases your brand awareness.

Cost-Effective Strategy –

SEO strategies are one of the most cost-effective strategies to generate high-quality traffic to your website.

Ensures Sustainability –

SEO ensures sustainability and long-term results for your business. That's because the organic traffic generated from SEO strategies does not dry up once you stop paying.
PPC
Better Visibility in Search Engine Results –

 PPC helps place your ad above organic results and gain more visibility. This will help you get the searcher's attention and motivate them to visit your website.

Improves Targeting –

 PPC helps you improve your targeting. You can use factors like geography, keyword, day of the week, audience, device, time of day, etc. to improve your targeting.

Faster Results –

When compared to good organic visibility, PPC campaigns deliver the desired results in a shorter span of time.  
Cons
Even though SEO and PPC each have their own benefits, there are also some drawbacks. The following are some of the cons of SEO and PPC:
SEO
Time-Consuming –

When compared to PPC, SEO strategies take time to show results. If you want instant results, then you might want to rethink your strategies.

Fluctuating Search Engine Algorithms –

SEO isn't rainbows and roses all of the time. In fact, it's difficult for marketers to keep an eye on the constant fluctuations of search engine algorithms and update their strategies accordingly.
PPC
Susceptible to Adblock –

PPC content can be blocked easily. In fact,

26%

of surveyed internet users use ad-blockers on their computers. Even though people use it for fear of viruses and malware, it can affect your PPC strategies as well.

Requires Constant Investment –

Apart from being expensive, once you stop paying, your ad traffic will dry up. So, you need to continuously pump money into your ad campaigns to get constant traffic.
SEO and PPC: An Integrated Approach
Instead of choosing between SEO vs PPC, you can take an integrated approach and get the best out of both worlds. Use the best characteristics of both SEO and PPC to reap the maximum benefits from your campaign.
You can use the conversion data and keywords from your PPC campaigns to improve your SEO strategy, and vice versa.

Identify the most valuable and effective keywords in each campaign to optimize the other.

Increase the reach of your brand with strong paid and organic visibility.
If you want to learn more about SEO and PPC, check out this infographic by SpyFu.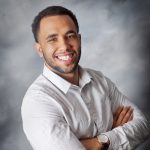 Author Bio – Zachary Harris
Zac Harris is the Director of SEO at SpyFu. He is passionate about scaling companies and testing all things SEO.
---