Major platforms for B2B Marketing
---
B2B marketing is tough. Period. Unlike B2C marketing, it requires a lot of patience as well as initial investment. In most cases, it does not reap results until you have invested at least a few thousand dollars in it. Most people quit on B2B marketing since the results are plainly underwhelming.
However, there is a silver lining to it. When you do get a customer on board, you can reap an excellent return on investment. Unlike B2C businesses, even a single customer in the B2B space can potentially bring a business worth millions of dollars into your firm. With the right platforms and marketing strategies, you can increase the chances of scoring such high paying customers for your business quite frequently. This is why 54% of B2B businesses increased their SEO spending in 2016. (Source) If you want to enter the B2B marketing space via social media, these 4 platforms will help you do so very effectively.
LinkedIn
LinkedIn is the ultimate platform for making connections with worldwide users. Over 500 million people use it. (Source) Unlike Snapchat and Instagram, this is a game meant for the business professionals. If you build your network on LinkedIn correctly, you will see your feed filled with the posts that can boost your business. This is a platform created for the professionals, by the professionals.
You can reach out to the industry's top players on this platform one-on-one or all at once. Here are some tips on how to use LinkedIn for B2B marketing effectively.
Engage: The best way to grab the attention of a C-level executive is to like, comment on, and share their posts. At the end of the day, business is all about people. If you can score the attention of one such decision-maker every few months, you can easily achieve your sales target for the entire fiscal year.
Take Initiative: If you have a meaningful quote, picture or article, share it. LinkedIn is a professional space where people come to talk about business, productivity, efficiency, time management, and other similar topics. You should take initiative and become proactive in your approach to the social media. If you choose to only react to the existing posts, you cannot build enough traction on the platform.
Build Your Profile: Build your personal profile on the platform. Pay careful attention to what you write about yourself on the platform. It is rightly said that once it goes on the internet, it stays there forever. Most importantly, do not make any grammatical errors in writing a description for yourself on the profile.
Run Ads: LinkedIn can help you run highly focused and targeted ad campaigns. It can make sure that the right people view your ads. Running ads on LinkedIn is cheap, effective and ROI-driven. You can always use the initial free credits to reach out to decision-makers at large firms and see how that works out, before making a huge investment.
Twitter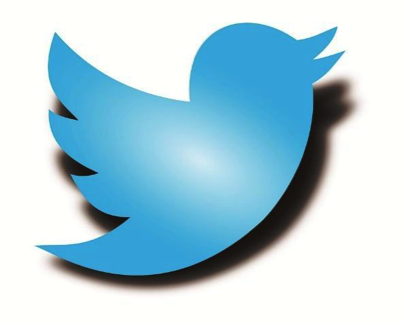 Some of the world's most influential people gather on this social media platform. It lies perfectly between LinkedIn and Facebook. While the former is known for its exceptional business-related approach, the latter is known for its personalized approach. With a Twitter account, you can increase your customer retention statistics in the B2B space. You can stay in touch with your most loyal customers, investors and fans.
Some of the world's most notable visionaries like Elon Musk and Grant Cardone use the platform to give their business approach a more personalized touch. Here's how you can use Twitter to your advantage:
Add Humour: It is important for you to understand that Twitter is not LinkedIn. You can crack jokes and add a humorous element to your Twitter approach. With the right fan-base, you can rise up to popularity overnight. If you are lucky, your Tweet might get attention from your role model directly.
Stay Connected: Twitter is a platform for numbers. Without regular engagement, your followers will lose interest and slowly detach from your motive. You need to tweet regularly to keep the world up to date with what is happening at your organization. Featured in a news article? Tweet it now!
Retweet: You don't always need to create original content to stay connected. In fact, retweeting the existing content can get you the necessary attention too. Sharing useful and productive content shows your dedication to building a reliable online portfolio.
Facebook

They say that the Facebook era is coming to an end. We respectfully disagree. Sure, when we talk about its popularity amongst the youth, it is not as popular as WhatsApp, Snapchat or Instagram today. However, 1.32 billion people use it every day. (Source) Today, you can create your profile with the click of a single button by linking your Facebook to a new platform. You don't get this kind of access with any other platform.
It is critical for your business to have a dedicated Facebook page for the growth of the business. You can run ads on Facebook and control its exposure in a very well-refined manner. With Facebook ads, you can start a wave that will most likely hit over a billion people in an instant if you go viral.
YouTube

Let's agree on a fact that textual media is boring. Sure, useful articles and blogs do get your attention, but the span of focus reduces every second. No one on the internet has the time to go through a 10-page document on how your business is the best. Instead, they prefer watching a 50-second short ad that captivates them.
Using the combination of powerful video and audio feed will help you get the attention of people very easily. With YouTube, you can post short video ads on the most relevant content on the platform. For example, if you have enterprise-grade automation software for sale, you should post an ad on videos that talk about technology and automation instead of videos that discuss anime.
Using these tips and tricks will help you get attention from the right people on the internet. Keep in mind that it is very important to stay patient in the B2B marketing space.
Author BIO – Hello, I am Andrella fehmi. I am a professional writer also expert in inbound marketing, content marketing, and lead generation. I write SEO articles for global business industries who want to see their SEO rankings on top. I love to write about the various digital marketing topics & trends, especially how internet marketing is affecting online market. All of my writing focuses on balancing informative with online marketing needs but never at the expense of providing a valuable read to users.
---