Lawyer SEO Basics: Do's And Don'ts For Small Law Firms
---
For small and new law firms, starting Lawyer SEO is hard. To get on the first page of the SERPs for high-competition keywords, you'll have to have a steady stream of content, a robust website design, and a great backlink profile. Most of these qualities are achieved either by popular law firms starting new websites or established firms that have been in the SEO game for a very long time.
The fastest way for small law firms to achieve significant ROI is to do things right from the very beginning. You should have a set keyword and SEO plan before you even start building a website. Doing so ensures that your progress is always going up and that you're not trying to recover from possible setbacks due to rookie mistakes.
Let's talk about the crucial do's and dont's of Lawyer SEO, so you know what you need to keep doing and what you should be avoiding at all costs.
Do: Build An Appealing Website
Although keywords and content are crucial SEO ranking factors, website design and user experience can still indirectly affect your rankings. This is because traffic and bounce rates are huge deals for search engines.
Even if you have a great headline, meta description, or CTAs, people aren't going to stick around if they're finding it difficult to read your content in the first place. Clicking on your links in the SERPs isn't enough; you have to entice them to stick around. If your law firm website is badly-designed and hard to use, they're either going to leave, or they're not going to have a great time.
That said, don't just focus on how your website looks to the end-user; think about how it feels to click around and use your website. You must maintain good readability, smooth navigations, appropriate color schemes, and a great overall website design.
Don't: Ignore Site Speed
While we're talking about site design, you mustn't go overboard. Adding too many images and animations and using heavy site layouts will cause many problems for you and your potential audience. Of course, you want websites to look good, but it shouldn't be at the cost of the user experience.
Overloading your website might cause problems with loading speeds, which is a massive no-no for UX. In addition, people might click off if it's hard to navigate your website or if it's taking too long for them to access the content they need.
So, here are some tips to make sure your website is as fast as it could be:
Use lightweight site layouts or skins
Don't use animations heavily
Compress images
Turn off video autoplay
Don't use too many pop-ups
Basically, the more site elements on the page, the longer it takes to load fully. In addition, if you have uncompressed images and videos, the large file sizes and resolutions will take even longer to load. Not to mention, not everyone is going to have the ideal device and access to an internet connection, so you might make them too inaccessible if you overdo the design.
Do: Plan And Use The Right Keywords
First, you need to start with keyword research. Then, you can use keyword tools, some of which are free, like Google Ads' Keyword Planner.
Here are some of the easy basic steps to keyword research:
Consider your niche, industry, and competitors. Find the keywords they're using and consider which you'll be competing for.
Start with a list of seed keywords. List search terms and ideas you will input into keyword research tools. These tools will give you relevant keywords that will be viable for ranking in the SERPs.
Choose your keywords wisely. Use competitive keywords with a lot of traffic, then choose primary and secondary keywords for each page.
However, don't forget to consider long-tail and local keywords, too. These keywords may be less competitive and have less traffic, but they're much easier to rank for—which is excellent for small law firms still trying to get into Lawyer SEO!
The last tip is particularly helpful for small law firms still building their SEO strategy. General keywords can be very competitive, and small law firms just starting out can't always keep up.
For example, "Lawyer", "Personal Injury Lawyer", and "Employment Lawyer" are all too general, which means you'd be competing with law firms from all over the country. While you should also go for general keywords, incorporating a few less general, long-tail, and local keywords is better than not ranking high for any keyword at all.
Don't: Stuff And Cannibalize Keywords
Don't get too carried away with your keywords! A few organic keywords that make sense to be on the page are fine but don't stuff keywords to get as many of them on the page as you can. While this used to be a prevalent strategy, Google has updated its search algorithm to look for possible spam, so stuffing keywords will make you rank lower instead of helping your SEO.
Additionally, every page that ranks for keywords competes with every other page on the SERPs. So, if all of your pages are optimized for the same exact primary keywords, those pages will compete. Therefore, you want to make sure your keywords and their implementation are planned out; otherwise, you'll risk keyword cannibalization.
A great tip to avoid both situations is to make sure you're using keywords where they make sense. For example, don't force keywords into unrelated blog posts and pages. You should also avoid using keywords if they don't make grammatical or semantic sense in the page's context. Finally, to avoid cannibalization, you also want to avoid making content that's too similar to each other, which usually splits the traffic, and pages have to compete amongst themselves.
Do: Consistently Post High-Quality Content
For content to rank high and contribute to your ROI, it must be high-quality. But, again, Google's (and other search engines) algorithms are getting better at detecting spam, thin, and generally low-quality content.
Not to mention, people who run into low-quality content will avoid them. After all, there are so many other sites with great content. If you don't keep up with the quality, the law firms will get all the traffic. And since traffic is a ranking factor, it'll affect your rankings, too.
So, make sure you research, write, edit, and proofread anything before any page or blog post goes live. You also want to make sure you have the right keywords, images, and other user experience optimizations you might need.
Don't: Force Yourself To Post Content Every Day
It's true that the more content you post, the better for SEO. However, forcing yourself to post well-researched and well-written posts every day might not be achievable. Chances are, you'll rush the process and end up with incomplete information or spelling and grammar errors.
The best way to do it would be to set reasonable deadlines. If it's going to take you an entire week to complete a blog post, stick with that! Just make sure you're not abandoning your blog for months on end, though.
If you're too busy with your law firm's cases, you can also hire a legal content writer. It's a great solution when you need some help producing more content or you need someone to create the content while you focus on your cases. Getting a legal content writer is a great way to make sure you can publish content consistently and with quality while you focus on your clients and current cases.
Author's Bio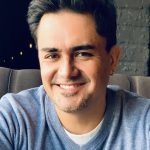 JC Serrano is the founder of 1000Attorneys.com, one of the very few private enterprises certified to process lawyer referrals by the California State Bar. His marketing strategies have continuously evolved since 2005, incorporating ever-changing SEO strategies into lawyerleadmachine.com.
---