Instagram Promotion Guidelines & Rules (2021)
---
The picture-based platform of Instagram is now one of the most popular social media platforms with over 1 billion monthly active users from almost every generation. As a result, the possibility of the growth in the brand awareness of your business is much higher than many other marketing means. However, as there are many other businesses on Instagram especially after the Covid-19 pandemic, it is getting more competitive for the businesses to promote themselves on Instagram.
Therefore, knowing the Instagram guidelines and rules in 2021 can help you stand out among all the other competitors in your industry.
Why Should You Use Instagram for Your Business?
Well, the answer is quite easy to grasp. In addition to the billions of users on Instagram which means that you can get a huge lot of customers, promoting your business on Instagram does not need a lot of budget in comparison to other marketing methods.
You do not have to pay in order to sell your products and services on Instagram unless you choose to advertise on Instagram. Paid advertisement on Instagram can be either done through Instagram paid ads or influencers. The advantage of paid advertisement on Instagram is that you choose the budget you want to spend. Therefore, Instagram is not only cost-efficient but also profitable for your business.
Moreover, more than 25 million global companies use Instagram for business and more than 200 million users visit at least one business profile every day. Therefore, the chances are that you get your business high up on Instagram if you have a large follower base using Instagram growth services and learn how to promote it regarding Instagram guidelines and rules.
What Are Instagram Promotion Guidelines and Rules in 2021?
To get your business started on Instagram and establish your brand image to promote your products and services, you need to learn some guidelines and rules. So, let's see what these tips are and how you can grow your brand visibility on Instagram.
1. Optimize Your Instagram Account
First of all, you need to create a business account on Instagram. The advantages of this move are:
You prove that you are a professional business.
Your contact info such as an address, email address, and phone number can be shared on your profile which facilitates communications.
You can access Instagram analytics for post and story reach, audience demographics, number of visits, and number of clicks on your bio link, and check out the results of your performance.
Instagram stories swipe-up feature is only available for business accounts with more than 10k followers.
When you create your business account, you need to choose a username for your account. The username that you choose should be easy-to-remember, easy-to-search, and relevant to your business.
The next step is to choose a high-resolution and appropriate profile photo. You can either choose a picture or add your brand logo to your profile picture.
Lastly, you should optimize your bio description. Your bio description can contain one or two sentences that describe your business in the best way possible. Moreover, you can also add a bio link to your bio description. If there is more than one link for your business, e.g. social media and website or blog, you should know that Instagram does not allow you to add more than one link to our Instagram bio. However, there are some AI tools that can provide you with a page where you can add all your links and share the link of the page to your Instagram bio.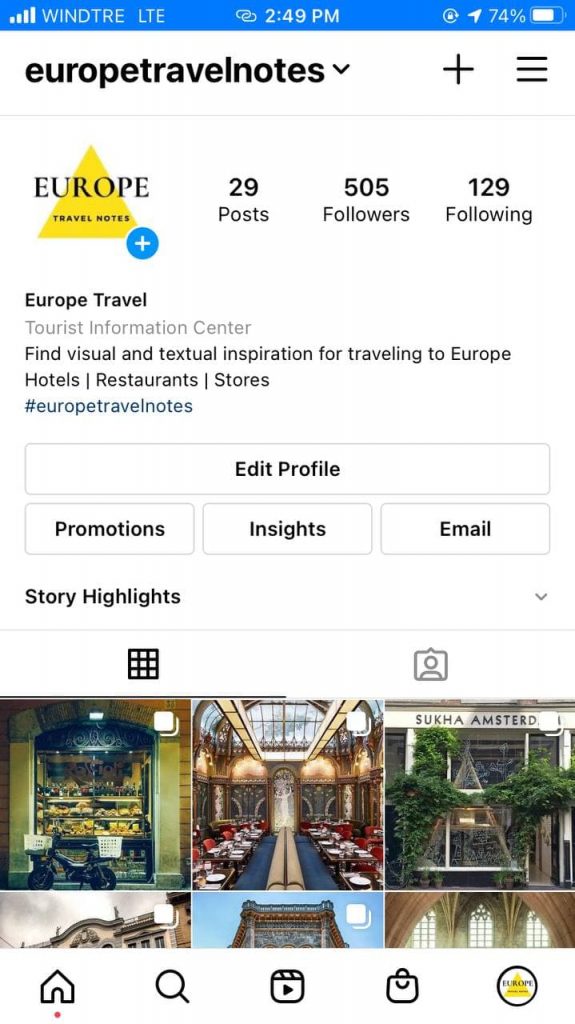 2. Know Your Audience and Create an Instagram Strategy Regarding Them
Based on the characteristics of your buyer persona, you can target a group of audience on Instagram. As you know the needs and requirements of your target audience, you can post content that shows them how you can help them have a better life by using your products and services.
This is how you can promote your business on Instagram by knowing your audience. If you are worried about your small follower base, you can use a 1000 free Instagram followers trial and increase your followers organically.
3. Produce Captivating Content
Instagram is a visual platform that finds its goal in sharing photos accompanied by captions. Pictures have to be high-quality and interesting enough to attract your audience. Quality content based on the requirements of your target audience is significantly important for your Instagram strategy.
In addition to photos, you can also think about sharing visual designs with textual content, memes, inspirational quotes, tips about your industry, infographics, videos, short animations, etc. All these should be in line with your target audience's preferences and engage them by attracting them.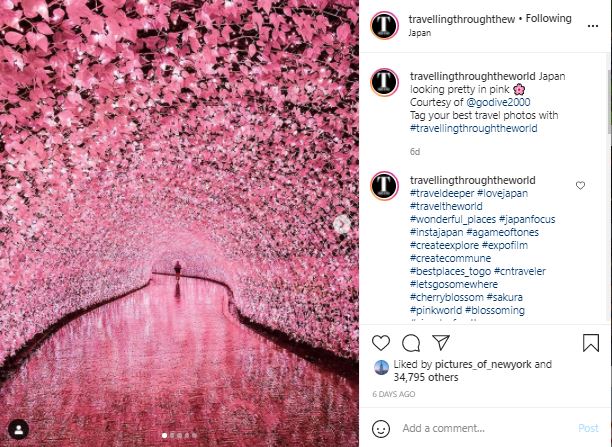 4. Post at Times when Your Audience is Online
Being active on Instagram is beneficial because it helps your followers to better engage with you. Every time they see your content on their feed, they can interact with your business. However, one important rule of content posting is to know when to post.
You should check your Instagram analytics and do some research about the period of time that your audience is using Instagram. If you plan your posting strategy and share content at these particular times, you will certainly get a higher engagement.
5. Collaborate with Influencers
Partnership with influencers on Instagram requires you to spend money or give away your products or services for free to get promoted by the influencer. Depending on how much money you want to spend, you can choose among micro or macro-influencers.
The thing you should be aware of is that you should never force the influencers to promote your products or services the way you want. Instead, you should leave them free and let them go their own style. As their followers have full trust in them, they will immediately notice the difference in the way the influencer behaves and they would lose their trust in them.
There are pros and cons of influencer marketing but you should decide which one outweighs the other according to your business.
Here is the collaboration of @morphebrushes and @jamescharles: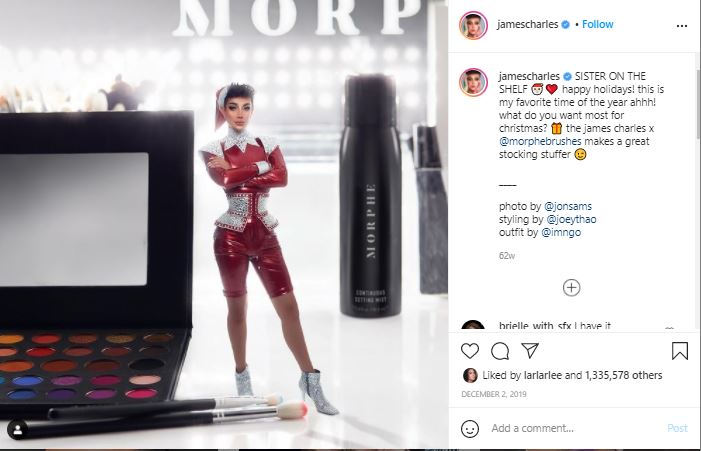 6. Use Instagram Ads and Campaigns
Another non-free option for you to promote your business on Instagram is to use Instagram paid ads and campaigns. By deciding to promote one of your posts, you can choose the demographics of the audience who will see your ad on their feed. Then, based on your ad preferences, you would decide on the budget that you want to spend. For instance, you can choose for your ad to be shown only to the 30 to 40-year-old mothers who live in English-speaking countries and love tennis.
Then, the lead that you generate through your ad will become your followers if they like the content that you post about your products and services.
7. Check Your Performance Regularly
Without analyzing your performance from time to time, you will not realize whether you are going in the right direction on the way to promote your products or services. Checking whether your posts are receiving good engagement is important for your future content marketing strategy. Therefore, prioritize to monitor Instagram activities to achieve your goals faster.
Conclusion
Using Instagram, you can increase the sales of your business and enhance your brand image. Knowing the latest Instagram promotion guidelines and rules can help you to better get to your goals and adopt a much efficient Instagram strategy. Wish you the best of luck!
Bio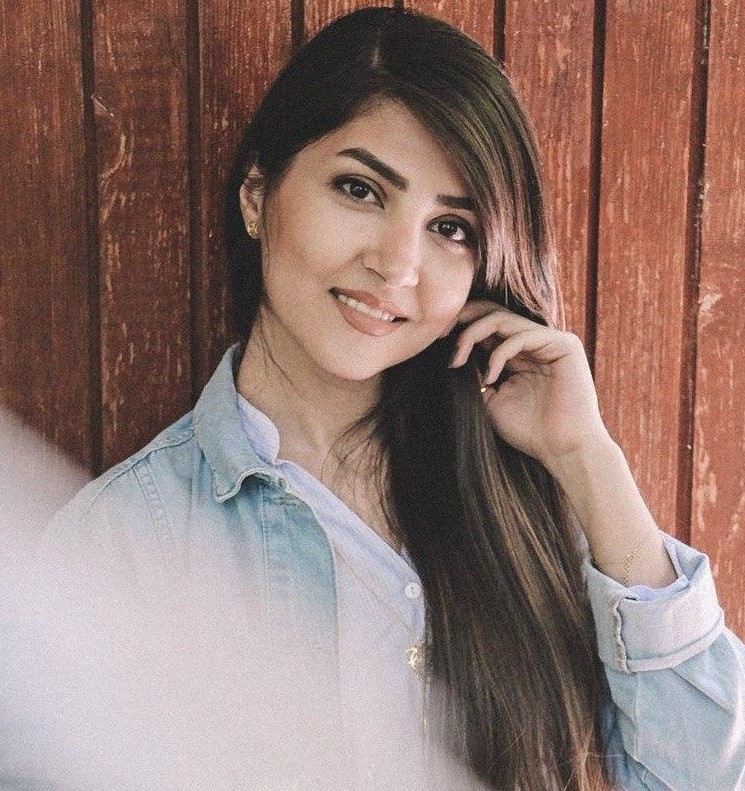 I am Parichehr Parsi, a born writer, and a freelance copywriter in the fields of travel, fashion, and Instagram marketing. I currently write for DMPro, Realtormate, and online magazines in Italy and I love reading, writing, and researching. Find me on LinkedIn!
---