How To Write Twitter Content For Law Firm Marketing
---
Twitter is known for its microblogging format. You have a 280-character limit that pushes you to be more concise with your text content.
This seems like the complete opposite of typical legal content. Legal blogs must be complete and well-written so the reader can understand complex legal concepts. Of course, you still need to make it concise and beginner-friendly, but it takes a paragraph or two to fully-explain nuances.
However, there are a few ways to make social media content (especially Twitter legal content) that would still turn out high-quality and generate leads. In fact, a lot of law firms implement Twitter marketing as part of their lead generation strategy. You just need to know how to adjust to the format and audiences of the platform to create great content on it.
That said, let's talk about Twitter, how it helps law firm marketing, and what you can do to leverage its marketing advantages.
Why Should You Market Your Law Firm On Twitter?
Twitter has a massive user base of 330 million active monthly users. This makes it a viable platform for attracting a following, generating new law firm leads, and building audience trust.
A Tweet can go viral if done right. Even if you don't go viral, the site's traffic and format allow content to be shared quickly. You can get enough engagement by posting the right content at the right time.
You can also create strategies to sustain the traffic on your Twitter page. By posting content and implementing the right approach, passing viewers of your content can become part of your active following.
Why Should You Create Law Firm Twitter Content?
Content is how you boost visibility and attract new audiences. So Twitter profiles that don't have a lot of content don't usually generate leads as quickly—unless, of course, you're already a big international name that people will get out of their way to look for.
That said, most law firms aren't big-name celebrities or brands. In addition, many law firms operate from their state, so the people who will directly look for your profile won't be a lot.
More importantly, the goal of social media marketing for law firms is to attract new audiences. You want to attract people who otherwise would never have heard about your law firm to discover you through social media. And since content is the easiest way to get engagement and visibility, you need a Twitter law firm content plan to get significant ROI for your efforts.
Content Creation Tips For Twitter Law Firm Marketing
Even with the limitations to what you can do with the text, you can still post content that will attract new audiences and engagement. Here are a few ways to do so:
1. Focus On The Images
Images have been found to do the best on social media. It doesn't take a lot for someone to understand the gist of the image, especially when paired with a clear and concise caption. In some cases, images are the ones that attract attention to the text caption.
You can also post infographics or similar content, where there's still a lot of text but has visual elements that aid the viewer in consuming information. These infographics are also relatively easy to share and reach audiences, so a lot of marketers use them for content marketing.
That said, every single post doesn't have to be an image. For example, you can definitely post text-based lawyer Twitter content. However, considering how well photos do on social media, you should consider every content and whether it's viable for image posts.
2. Learn About Hashtags And Trending Topics
People don't just read or consume Tweets that have been posted right as they're online. Instead, many users will go through the tags (using keywords in the search bar) to find recent Tweets mentioning a specific topic.
This is what hashtags are for. It enables relevant content to be easily filtered by users. You can use this to boost visibility on certain tags or keywords, finding new active audiences that way.
Of course, you can't just make up a hashtag, either. It would be best if you used tags with a lot of traffic, putting your content where there are more people. You can use tools or do simple searches to find these keywords and hashtags.
You might also get recommendations from Twitter's algorithm. For example, you might run into well-performing legal accounts and Tweets relevant to the content you're making. Take some ideas and keywords from those and see what can help your own content in the algorithm.
3. Leverage Twitter Threads
Twitter allows you to keep track of replies through threads. For example, if you engage with someone in the replies, your exchange will be grouped into an intuitively designed thread to help you keep track of the conversation.
You can also use this to post any text content that's more than 280-characters. You can link several Tweets in a thread, allowing users to still view them chronologically.
That said, don't overdo it. You can group a few Tweets into a thread, but you still want to avoid posting a 1000-word manifesto. Remember, Twitter is designed around microblogging and fast-paced engagement, so people don't really have the time or motivation to read lengthy threads. Instead, save your long-form content for other law firm content marketing strategies like your legal blog, newsletters, and so on.
Bottom-line
Twitter is known for creating overnight viral Tweets. As good as that sounds, you don't want to rely on that if you want a sustainable boost in Lawyer SEO or law firm marketing. Worse, those viral moments never come for a lot of accounts, so to gamble on that isn't exactly the wisest choice.
Instead, it would be best if you prioritized gaining a consistent increase in following, brand awareness, and lead generation. Even if you don't make the biggest jump in follower count and traffic, a steady rise in ROI will eventually get you there.
Not to mention, a lucky viral tweet doesn't always translate to a following or engagement on other posts. A more engaged audience, though fewer than a viral Tweet's interactions, will be better quality leads.
Author's Bio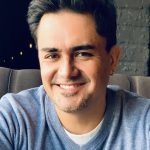 JC Serrano is the founder of 1000Attorneys.com, one of the very few private enterprises certified to process lawyer referrals by the California State Bar. His marketing strategies have continuously evolved since 2005, incorporating ever-changing SEO strategies into lawyerleadmachine.com.
---