How to Start Social Media Marketing: 12 Tips for Success
Ever pushed aside social media as an afterthought when laying out your business marketing strategy? If so, you're spelling out your demise before you even begin.
That's because social media marketing is highly important these days for numerous reasons. Social media is rapidly becoming the primary outlet for younger generations to discover new brands, interact with them, and eventually convert.
Ready to learn how to start social media marketing? Here are the top 12 essential tips to start social media marketing like a pro.
How To Start Social Media Marketing in 2022
When one thinks "millennial" the first thing that often comes to mind is social media — and for good reason! It's estimated that over 88% of millennials use at least one social media platform, and that number is only growing. That's 1.5 billion potential millennials that you could be reaching with your promotional material (or 1.5 billion people you're not taking advantage of if not)!
Another reason social media marketing is so essential is that it can be entirely catered to your company's aesthetic. You can combine photography, video, and editorial content in one place, where users can get a sense for your brand quickly and easily, without even leaving the platform.
Brands of all sizes have only started taking social media marketing seriously in the last few years, and some are just now realizing its importance. That is to say, if you haven't gotten on board yet, it's not too late!
You can start with Instagram, Facebook, Twitter, Youtube, and/or Snapchat. Utilizing these platforms comes with an enormous built-in audience that already exists, you just have to tap into it. Additionally, you can also hire a social media expert to help you get started with it.
These days, many social media platforms are even offering the option to purchase or sign up for services natively, making social media a direct profit-earning platform.
So now that we know why it's so important, let's learn how to make the most of it.
1. Post awesome content
Ok, this one might seem obvious but it's worth saying, if your content is boring, you're going nowhere. No matter how many tips and tricks for social media marketing you take to heart, no one will want to engage with uninspiring, boring, or ugly content.
After all, platforms like Instagram were created as a visual platform. Therefore, if your posts are not visually appealing, you won't see success.
Aim for a cohesive, stylish, beautiful overall profile. Each photo and video should be on-brand. If you need help, hire an art director or freelancer that will take your content to the next level, or use free tools like an online video editor to level up your content creation.

In addition to planning and creating great content, using an Instagram grid planner to maintain a consistent Instagram feed can massively impact how users see your brand. Those first 9 Instagram images can make a lasting impression that gets people scrolling for more.
2. Increase brand awareness by using hashtags
While this advantage is not directly traceable per se, it's pretty much guaranteed that if your social media marketing strategy is on point, more people are going to be aware of your brand.
The more followers you gain on social media, the more people will share, engage with, and return to your content. Using hashtags (and geo-location!) will make it easier for people exploring to see your brand's content. That's why it's also important to have beautiful, eye-catching visuals to draw people in and cut through the competition.
Make sure you're sharing great content on a daily basis, and across all social media platforms. Remember that every 'like' is a potential new repeat customer. Take your time and do some hashtag research to find out what is trending in your industry at any given time.
If you lack time you can always use a generator that will help you find suitable hashtags for your brand. Use them liberally and don't be afraid to experiment with what works! If the block of hashtags is throwing off your caption game, leave them in a separate comment below — they will still work just the same!
Your content will now be viewable not just by your followers, but by those exploring hashtags or geo-locations.
3. Build customer relationships by being engaging
One thing is for certain customers who love engaging with brands. Social media is the single best way to interact with your customer base in a way that feels casual, genuine, and friendly. Prior to the rise of social media, retail stores were the only outlet for customers to interact with their favorite brands.
It's best to take advantage of the 24/7 access you have to your loyal audience and share things that make them feel extra special, like exclusive sales, contests, or sneak peeks. More on that later.
If you need help figuring out what campaigns to focus on, there are tons of resources out there, including companies that create ad campaigns for you that are guaranteed to delight your customers.
4. Create buzz
Conversation on social media is attention-grabbing. Your followers will want to feel like they're in on the conversation, so invite them! By garnering active and regular conversation as part of your social media strategy, you'll foster brand loyalty and even be able to get some valuable feedback on your product in doing so.
A great way to foster communication and create buzz is to ask for it! For example, if you're a brand selling prescription food boxes, try asking things like "tell us your favorite meal prep menu item in the comments!".
You can also foster communication by simply replying to comments and engaging with your audience in a timely, genuine manner.
If you have an event planned, announce the event on all platforms multiple times in the weeks leading up to the event, offer exclusive discounts to attendees, and build a buzz.
5. Run a competition
This just in case people love a good social media competition. Why? It's a low effort way to try your luck at winning some seriously awesome prizes. Who doesn't love that?
Running a competition on your feed gives an incentive for someone to follow you that otherwise might not. You can also encourage more engagement than a simple follow. You can ask people to share your content, comment on your photos, or use a hashtag themselves to enter the competition.
6. Use user-generated content often
User-generated content (of UGC) is a genius way to increase brand sentiment. By using other users' photos on your feed, you're showing your audience that you are engaged and looking at the photos they share. It encourages your followers to tag your brand or mention you in a comment, making their followers aware of your brand as well.
In short, sharing UGC encourages follower participation. Bonus it gives you enough content to fill up your content calendar for regular posting!
7. Don't ignore instagram stories
You might be avoiding delving into Instagram Stories if you aren't sure how to use it well. But don't ignore this tool! Instagram Stories is quickly becoming the most popular way that users interact with Instagram, even surpassing the Feed.
If you have a business account (which you should!) you can also add swipe up links to your Instagram Stories, giving your followers a quick and easy way to go directly to your site.
So, by providing links directly within a story, you can capitalize on their power and hopefully convert more audience. Even if you aren't selling a product or service, this can be useful to drive to other content, like a blog.
8. Cut down on marketing costs in other areas to focus on social media
At the end of the day, it's your budget that really matters. Social media marketing is a great, cost-effective way to successfully market to your customers without spending your entire yearly budget on just a few expensive ad campaigns. And the best part? Social media marketing is the marketing tool of the future. Do yourself and your business a favor and allocate more time and energy on Social Media, even if it means cutting costs in other areas.
First off, creating an account and posting organic content is totally and completely free. Plus, if you choose to, you can always pay for paid social advertising. You can choose how much you'd like to lean on that, depending on your budget.
Just by investing a small amount of money and time, you can significantly increase your conversion rates and see great ROI through social media marketing.
9. Enhance your SEO ratings with regular posting
SEO, or "Search Engine Optimization" is how likely your brand's content is to surface on the internet. Obviously, this is incredibly important to grow your brand awareness and make it easier for prospective customers to find you.
Social media marketing is becoming an integral part of any SEO rating, which means that you're missing out on a huge opportunity if you don't utilize it. In other words, if you're sharing content regularly on all your social channels, you'll be signaling to search engines that your brand has validity, integrity, and constancy.
That said, make sure you are sharing regularly!
10. Share regularly to stay top of mind
You don't want to grow a loyal audience only to leave them hanging. Make sure you are getting into a regular posting cadence so your audience can know what to expect. You want to ensure that your content is always looking fresh and relevant. That post from 2 weeks ago isn't really working hard for you anymore.
Many experts suggest posting every day if you can, or at least 4-5 times a week. What time you post also matters! Think about your audience and where they live, and what they might be doing at a given time of day. Monday at 2 pm might not be the best time to post, as most people in your time zone might be at work. Late afternoons and weekends are when most users are on social media, so keep that in mind when posting.
Additionally, don't post a "weekend inspo" post on a Tuesday. Think about what your followers want to see and when. This will drive engagement and conversion.
11. Improve brand sentiment and customer service by being responsive
Social Media can be an important outlet for a customer to voice their issues and concerns around your service or product. These days, instead of calling a customer service line, many people are turning to Facebook, Instagram, or Twitter to solve problems. While this may sound like bad press, it's really a matter of how you handle these concerns.
Take this opportunity to improve your customer service by addressing concerns empathetically and quickly. This will not only delight your customer but will show others that you stand by your product and you're reachable should an issue arise.
12. Understand your audience — by asking!
Stumped on which direction to grow in or what product to offer next? Turn to social media!
Your followers on social media are a free and easy resource for a wealth of information. Because you have a chance to directly interact with your customer base, you'll be able to get a sense for who your customers are and what they like. You can even ask them directly!
After all, when you understand your customers, you can produce more compelling content and market to them even better in the future.
Final Thoughts
When it comes down to how to start social media marketing for your business, it's somewhat of a choose-your-own-adventure. You can put as much or as little money into it that you want, but having a social presence at all will greatly increase your brand's value.
Stay ahead of the curve and whip your social media marketing strategy into shape today! Check out the rest of our site for ideas and tips or contact us to learn more about our Instagram engagement increasing services!
Author Bio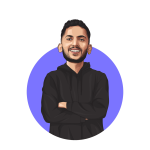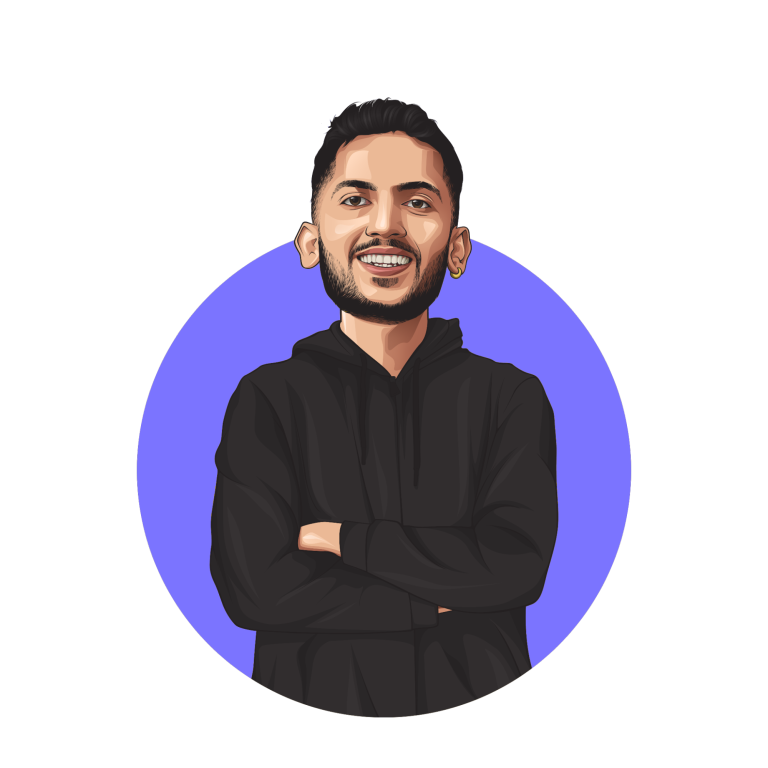 A known name in the SEO circle, Piyush Shah has been in this industry for 7+ years. Adept in the domains of Social Media, Ecommerce, and Affiliate Marketing, he is currently Head of SEO at Dukaan. Follow him on Twitter and Linkedin.