How to Improve Your Social Media Presence When Starting a New Business
---
Statista has revealed that the total number of active social media users worldwide will exceed up to 3.02 billion each month by 2021. That makes over one-third of the entire world's population. That means social media has now become the most significant tool to keep the world's citizenry engaged.
These figures highlight the need for a strong social media presence for businesses all across the world regardless of their size. That means a business owner needs to focus on building an effective online presence to survive the high competition in the market. Your existing and potential customers will choose your competitors over your brand if you fail to effectively connect with them on social media.
Modern-day business owners understand the value of having a solid social media presence. They don't question the power it holds and that's what causes the competition in the market to skyrocket. Having an effective strategy in place can help medium to small businesses to reap the countless benefits, social media as a marketing tool offers.
What makes social media essential to market your business?

Creating a strong social media presence has now become as important as any other aspect of running a business. To keep up with the competition, your business needs to leverage social media platforms like Twitter, Facebook and LinkedIn. Some of the reason that proves the beyond-doubt significance of social media for businesses include:
42% of our total present population actively uses social media.
Around 68 percent of the total adult US population owns a Facebook account
Active social media users can be divided into 90.4 percent of millennials, 48.2 percent of the Baby Boomers and 77.5 percent of Generation X.
According to research an average social media user spends around 2 hours and 22 minutes on social media daily.
Having a well-planned and effective social media marketing strategy in place has helped over 73% of small business owners in growing their business.
Facebook advertising is one of the most commonly used strategies that over 2 million businesses use to market their products and services.
Now that you have known the significance of social media for your business's success, you need to learn the best ways to leverage it in your existing marketing strategy. That's what we are here to help you with. Let's learn how to make the best use of social media to boost your business's sales and conversion.
Ways to improve social media standing of your business
Be it an established business or a startup, being social savvy is a must to survive this highly competing market. There are various ways you can effectively integrate social media into your marketing strategy and make the most out of it. You need to have a strong social media presence to achieve the objectives you have set for your business. Some of the best startup tips to make that happen include:
Choose the right tools to work with
The best way to target your intended audience is to connect with them through social media. A strong social media presence is the key to success for businesses of all sizes. Shoot for the top by posting on social media often but at optimal times. Various studies have revealed that to create a strong social media standing a business needs to tweet at least 15 times a day. However, being a business owner, it often gets hard to find time to log in to your social media accounts and create content to post. That's where the need for the right tools arises.
You need to schedule your social media posts to make sure they reach the right audience when they are the most active. Various tools help you to schedule your posts. These tools enable you to not only stay active on social media but also saves you the time you would waste logging into your social media accounts.
These tools:
Manage all your social media accounts in one place
Schedule posts in advance
Post at times when the majority of your users are online
Let you assess the progress of your social media posts
By implementing these tools to your social media marketing strategy will improve your social media standing. They let you post often without wasting time logging into your social accounts.
Work on your customer service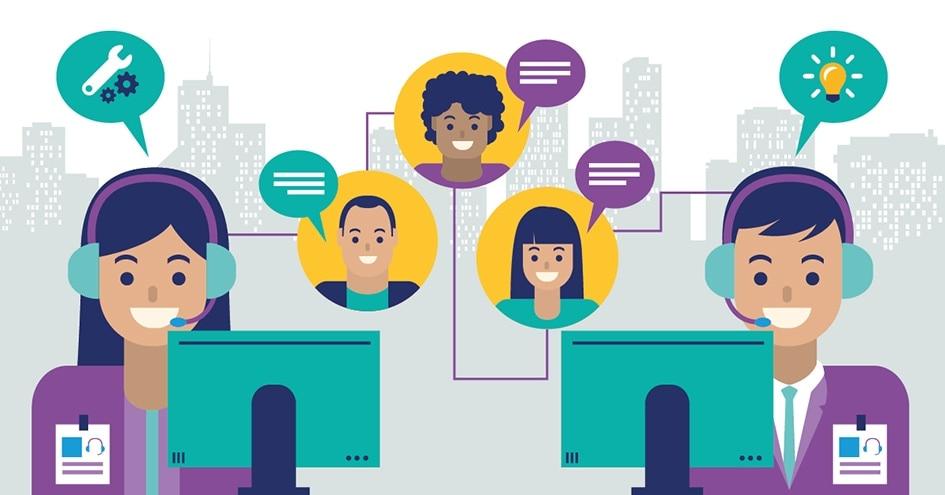 With the advent of social networks, social media has become the most significant customer service platform. It has taken the hassle out of communication between customers and the business. Today, your customers don't have to make business calls to get your concerns addressed. Your customers don't have to wait for you to reply to their emails. The majority of them prefer to communicate their issues through social media. This makes social media a quick and easy platform to offer customer support. According to research, more than 54% of consumers choose social messaging channels over phone calls or emails.
That means you need to focus your social media strategy on both selling your products as well as helping customers out with their concerns. This is another great way for you to improve your social media standing as users will head over to your social media page in case, they face an issue. Integrating a Facebook chatbot can address your customer's basic questions in your absence. This adds to customer loyalty as they would want to buy from a brand that takes their issues seriously and puts its best foot forward to solve them. The above activity is based on your social media team, your social media team should be professional, creative, and experienced. The company should also give them reward, bonus, or some unique gifts for IT lovers, it will be the best practice to motivate your employees as well.
Let people know about your social media presence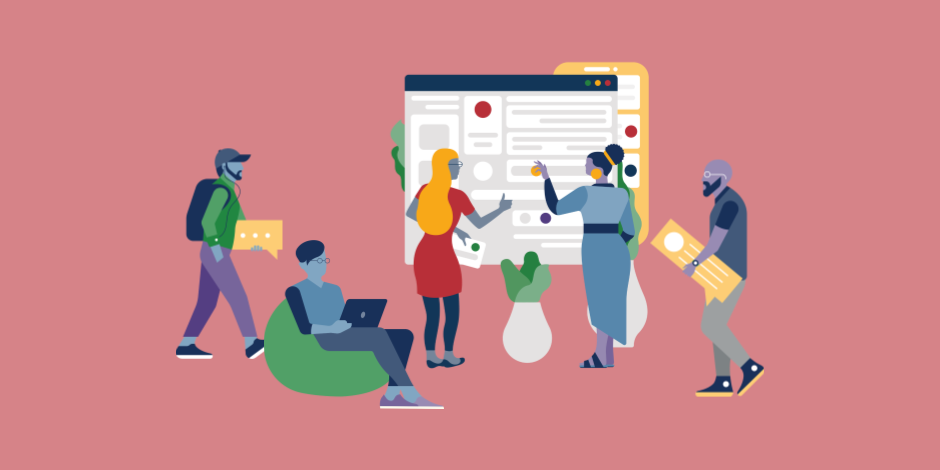 You cannot expect your customers to know about your social media presence unless you aware them. You need to tell them how they can stay in touch with your brand through social media. That can only happen if you effectively promote your social media to the right target audience and make it easier for them to search like and follow your company on social media.
You can promote your social media account on your ecommerce website or mobile application. You can encourage your customers to engage and interact with you through your social media profiles. For that, you need to integrate social media into your website and mobile app. There are various ways to do that. You can:
Add social media icons to your website or mobile app
Create sidebars with social media feeds
Request your blog readers to follow you on social media at the end of the post
Use email marketing to promote your social media accounts
The more you aware your audience about your social media presence, the more social following you will be able to bag.
Piggyback on what's trending
If you want to create a bigger social media following, you need to hop on to the latest social media trends. That way, a huge number of social media users with come across your profile. A big percentage of these users will be ones who never knew about your business's existence. This won't only add to your followers but also help your posts to reach a wider audience.
Staying on top of the latest trends require you to keep yourself updated with what's going on. You need to know the hot topics and run seasonal social media campaigns to expose your business to a wider range of audiences.
Let's take Twitter as an example. On this social media platform, you get to see the top trending hashtags. When you go to the homepage, the trending hashtags appear on the left side. From there, you can decide the hashtags that go with your brand and use them to bag more views. It is important to choose the hashtags that relate to your niche, but you don't have to be strictly relevant while choosing a hot topic. From Mother's Day to Easter, you have so many opportunities to design a campaign that improves your standing on social media. Awareness campaigns, where social media influencers fightback the coronavirus is in trend these days.
Eye-catching visuals are a must
Since every brand is trying its best to achieve a higher standing on social media. It might get a little difficult for you to get noticed in the crowd. Therefore, you need to come up with ways to stand out and make a strong impression on the minds of your audience. One of the easiest ways to make that happen is to integrate eye-catching visuals in your social media posts.
Avoid using stock photos. People find such overused images boring. Create something of your own and add a personal touch to it. Make your imagery to reflect your brand. Original photos always work the best as you provide your users something fresh to consume. Add images that resonate with your audience.
Quality is another important factor to consider when it comes to visuals for social media. Sharing high-quality images of your products make a lot of difference in your sales and conversions. You can use these images to share real-life experience users have with your products or services. Sharing the photos of your customers interacting with your products persuade more audience to try them. It creates social proof of the positive results your product promises.
Engage with your audience actively
The purpose of creating a social media standing is to engage your audience. For that, you need to actively post on your social media accounts. You need to create a community that actively interacts with your post. To make that happen, you have to be exceptionally responsive. You need to actively like and reply to the comment users make under your posts. To actively engage your followers, you can even pose questions in your posts for the users to answer. Appreciate your follower when they engage with your posts by offering them coupons and promo codes. You can make them feel included by sharing user-generated content on your profiles. That way, you will not only improve your social media standing but also develop strong and long-lasting relationships with your audience.
Wrapping up
One of the major aspects of launching your business is to effectively market it. However, it is that aspect entrepreneurs often neglect. To survive the current digital market, you need to work on your digital assets and make their best use. With the advent of social media, it has become easier for startups to start their business and launch it without spending a pretty penny. However, you will find social platforms crowded with campaigns like yours. Therefore, you need to come up with a way to stand out and make a solid impression on your audience. You need an effectively designed social media strategy that allows you to work on improving your social media standing with time.
---