How To Optimize Online Communication With Law Firm Clients
---
If you're running digital law firm marketing strategies, you're likely opening online channels for your law firm to be accessible online. This accessibility has a lot of advantages, including building trust and boosting conversion rates. For example, instead of waiting for people to pick up the phone to inquire about your law firm, they could easily send you an email or social media message.
That said, this opens up new problems for law firms. For one, if not properly managed and planned, these newly-opened online channels could be the source of customer disappointment. People expect prompt and good responses when you open your email for questions. If your channels are disorganized or ignored, it might lead to client dissatisfaction.
Then again, opening up your online channels is beneficial, so there is a correct way to do it.
Let's talk about online communications, customer experience, and how best to incorporate them into your law firm's digital marketing strategy.
Tip #1: Only Open Communications To Platforms You're Able To Handle
I've seen so many websites add contact numbers and links to several phone numbers, email addresses, and messaging apps but fail to give equal attention to each one. Sometimes, companies will offer their WhatsApp as a way for customers and clients to communicate with them, but put less priority on it than their business emails and phone lines.
There are several reasons why this isn't a good idea.
For one, good customer service needs prompt action. If it takes you days to get back at an inquiry, you will have potentially lost that client due to inactivity.
Additionally, having too many channels might not be the most efficient solution for your law firm right now. For example, if you're a small law firm with not enough staffing, stick to phone, email, and face-to-face office meetings to ensure potential clients have the best experience.
Remember: while it's true that more channels for communication mean people will have easier access to you, it won't yield the intended benefit if you're unable to respond to these messages in the first place. So, you must either stick to fewer but more manageable communication lines or implement strategies and hire more people to manage your channels.
Tip #2: Use Management Tools And Software
Using tools is a great way to manage several communication lines at once. For example, if your law firm has two different emails, you can manage both at the same time through Outlook. Likewise, paid and free social media tools can simultaneously allow you to manage several profiles and accounts.
One of the most popular ways businesses and firms handle basic inquiries is through AI. For example, you might have seen computer-generated messages in emails and website chats, which work great with basic questions like "where is your law firm located?" and "what are your office hours?". No need for an actual human to respond to each question.
Another popular method is to hire call centers or live chat assistants. Both will have real people responding to inquiries but in different ways and price points. If your law firm doesn't have a lot of marketing budget, you could find tools you and your colleagues can manage yourselves.
Tip #3: Have A Dedicated Team Handling Customer Service
Some law firms outsource their customer services to call centers or a 24/7 live chat. This could be a law firm marketing option you should consider if you have enough budget set aside for them.
You can form a team to operate the communications if you don't have much room to pay for these services. Have someone handle your social media messages and emails, ensuring that client inquiries are promptly replied to.
Of course, you can manage this yourself, but that will require some time to learn the right tools and respond to client inquiries.
If you can't respond within minutes of the emails or messages, ensure it doesn't take you a whole day to do so. So, for example, if someone sends your law firm an email in the morning, there should be a response within the afternoon.
Tip #4: Publish Instructional Or Informative Content
One way to speed up the inquiry process is to have informative material ready to go. For example, if someone inquires, "can I sue my employer?" you can easily send them a link to an employment law blog you've already published. This reduces the time you need to explain everything in every email.
One of the easiest ways to do this is to start a legal blog. This is the most accessible form of getting your law firm content out there, at least compared to other forms of content like videos and infographics. In addition, if you stick to a consistent content calendar, you'll have a good amount of content for potential clients to find or be presented with should they request the information.
Not to mention, posting helpful content like this is good for Lawyer SEO and law firm content marketing, so you're only finding more uses for an existing component of your marketing efforts.
Tip #5: Write And Publish A Law Firm FAQ Page
Like the previous section, FAQs are a great way to reduce time on common inquiries. In addition, businesses and firms will often have FAQ pages that customers and potential clients can readily access without having to ask you about them.
FAQs can include answers to the following:
How to use your law firm website
How to communicate with your law firm
How to set an appointment with
Questions about the legal process (i.e., how to file a personal injury claim, who is eligible to sue for wrongful death, how to report your boss to OSHA, etc.)
That said, FAQs are different for every website. A great way to identify the most crucial questions you need to include is to look at the previous inquiries you've received, then answer the ones that pop up the most. Of course, you can also add to your FAQs as you see fit.
Here are a few ways to find what you should include in FAQs:
Checking and listing the most common questions people have asked you
Looking up keywords and checking the SERPs for popular searches and questions
Clarify specific processes related to your law firm, your website, or your niche
Author's Bio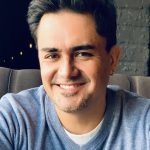 JC Serrano is the founder of 1000Attorneys.com, one of the very few private enterprises certified to process lawyer referrals by the California State Bar. His marketing strategies have continuously evolved since 2005, incorporating ever-changing SEO strategies into lawyerleadmachine.com.
---