How to Make Instagram Highlight Covers?
---
Did you know there are more than 25 million business profiles on Instagram? Well, that is a number that tells how much this platform can help you out.
Instagram stories are among the top features you can use for better reach. That is why you should know how to make their covers for better click-through. This article will try to give the best tools.
Background and Brand
When choosing a background for your content, you should know it well. So, try to give your brand content a better background. Make sure that you can have better results with more expressive content.
When you try to add a background, make sure that it goes with the image you are looking to build. If your content does not have the image you want to build, there is no point in using them.
Experiment with it
You should never be afraid of experimenting with stuff with your content. This means you should try to learn from the mistakes you make. When you have the room to experiment, new kinds of content would be helpful for you.
Determining which kind of content is working well is the main thing you should know. So, be sure with analytics about what is going well and what you should abandon. This is how you can better understand best practices in this field.
Brand Beauty and Visual Appeal
One big thing that all should know about Instagram is that it is a visual platform. So, you need to bring the content that has that feel for users. Your cover would work well when you have all the ingredients like beauty, visual appeal, and colorfulness.
There are different types of themes that you can use for your content. So, try to use these ways to get more results.
Organization Does Matter
The use of organized content can be more attractive. So, you can have different types of covers for different content types. When you are looking to organize your content, make sure that you do it according to the content.
For instance, a store would organize its jewelry highlights in one tab. On the other hand, they can use other types of products for other tabs. Once you have all of these organized, it will be easier for you to go on.
Work In Accordance to Priority
The use of the right type of content should be preferred according to priority. This means you should know which content is the best. Once you know that, you can make the best cover for that one.
The remaining would have more common or less difficult designs. So, you can try to have all of these for better results for the best content. When you curate your best covers for the best highlights, you can be sure of optimum engagement. You can buy Instagram followers UK for better help with your content.
Best tools for Cover Design
A suitable cover design is a must for all designs, let alone highlight covers. That is why you should try to have some tools to help.
Mojito
This software has extremely helpful features like logos, colors, and style designs. At the same time, you can design website themes with it.
It has special design features that you use for social media. You can use social media blogs with it as well. So, it is a one-stop solution for different problems.
Adobe Spark Post
You can use this software for multiple things. When you want to use it, you can try it with images and free photos. It is available for both kinds of users, iOS and Android.
It can help you when you are looking for amazing designs. That is why it is among the top that you can try.
It is among the best tools that you can use for your help. At the same time, it would be effective for your content creation.
How to Use Canva for Covers?
You can try using Canva from their application or website. Then you can choose a background, add elements, and download the image.
The last step would be to add it to Instagram. With these methods, you can get better results for your content.
Final Thoughts
We talked about some of the top ways to use your highlight covers designs. The use of different themes, design styles, and tools would help.
In the tools section, we have Mojito and Adobe Spark Post. With these two tools, you can have impressive results. So, you can design all the social media posts you need for better results.
At the same time, you should know your priority and organize well for better engagement. When you have better engagement, you can make your content more visible. This help can bring easier solutions to you.
Author Bio: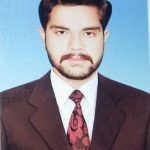 I am a digital content and inbound marketer at Social Followers.
I am a content writer and social media marketer.
I am an SEO expert and provide link-building services at Social Followers.
Social Followers takes the responsibility for getting you famous by letting you buy Instagram followers, likes, comments, and more.
---