How to Discover What Content Your Audience Wants
---
Your content won't serve its purpose unless you structure it based on your audience's needs. No matter how great the ideas you might express if they're not tailored to what your followers want to see, the results might be disappointing.
The wrong piece of content means time and opportunities lost. Writing, designing, and posting content that doesn't resonate with your potential customers results in low reach and missed sales.
This is why today we're dedicating an entire article to finding great content ideas. Make sure to follow us through until the end.
Understand the Metrics
Web and social media analytics provide you with data that explains whether your audience found your content useful or not. It brings details on their feedback, engagement, likes, and comments. The top-performing content helps you define your niche more precisely.
Then, extract more ideas from your best content or rework it to produce future pieces your audience will love. Along the way, keep in mind the phase your business is in. Different phases require you to slightly adapt your approach to creating and diversifying your content.
New to the space. The platform you start with needs maximal attention. Don't make the mistake of jumping from one platform to another without reaching a stable follower base. For example, if you're a writer on Instagram, build an audience there before posting on your own website's blog. So, when you jump into a new platform, you have an audience to redirect there.
Already settled. After gathering an audience in all the platforms you're on, focus on engaging with those who comment and leave feedback. Show appreciation for those sharing your content and keep connecting, engaging, and building a relationship with your audience.
Stay Involved with the Audience
Surveys and online polls are some of the most efficient ways to engage your audience while extracting information about their needs. And email apps remain a good channel to send these surveys.
Even if you don't know how to write a professional email, remember that it's all about two things: content and formatting. When sending surveys, keep the content short and format it in an appealing way, with readable fonts, catchy designs, and an email signature.
Conversations stimulate a stronger bond between a brand and its followers. Another great option to encourage conversations is the use of social media polls. By posting polls on social media you can initiate conversations with customers and understand their preferences for content or topics. Instagram, Facebook, and LinkedIn provide you with a polls feature when you create a post or story.
Know What's Trending Now
For someone who knows the ins and outs of the industry, there's a lot to share and create content from. However, what you know and what your customers want to hear are sometimes slightly different. Combine what you know with what's trending, and you'll see improved results.
The question is: what's the right way to monitor these trends? Skilled developers gave an answer to this question a long time ago by using artificial intelligence to build the platforms listed below that track, measure, and show trending content based on your search.
BuzzSumo. Find top-performing content with BuzzSumo. Using the tool is quite straightforward. All you have to do is write a topic name on the search bar and then hit "search." If you take "fashion" as an example, the site brings data on how content with this keyword is performing across multiple social networks, such as LinkedIn, Facebook, Instagram, etc.
What's Trending. The name is quite self-explanatory. Keeping up with the latest news on social media and knowing what pieces of content were prominent on TikTok, Instagram, or other channels every week helps in generating content ideas. Explore various topics and check on what your audience is discussing to prepare tailored content.
Google Trends. What are people searching for in different parts of the world on Google? By using Google Trends you can check this. Discover whether there's search traffic for your products by specifying the time, category, region, and keyword that best identifies what you offer.
Sprout Social. Your customers are the best source for marketing materials because they name their pain points honestly. For us, as marketers, these pain points matter, since they allow us to target the right people. By using automation tools, such as Sprout Social, you can keep track of your audience's conversations among channels and find out what concerns and motivates them.
Watch Your Competitors and Peers
Even though automation tools serve you content ideas in bulk, you should manually examine your top competitors. This means scanning their individual blogs for their best-performing posts. This way, you learn from what has worked well for them and what readers highlight in their comments.
Why do blog owners need to be on Facebook groups? Participating in Facebook group discussions helps you research your ideal customers and partner with other bloggers or marketers. Not only can you exchange advice, but you can also monitor what competitors ask.
Also, conducting a competitor's backlink analysis helps you craft a better content strategy, and understand their approach. If a competitor's successful content contains ten backlinks, your content should be tailored to acquire a similar number of backlinks for you to pass them.
Use Social Media Tools
Regardless of general opinions on the Internet about what works on social media and what doesn't, always go to the analytics tools each platform provides for precise insights.
Facebook Insights, for example, gathers details about users' behavior and the performance of each post, so you can monitor engagement, page views, and reach.
Instagram Insights amasses information about your followers. The analytical tool tells you where your followers are from and what actions they have taken after finding your content. Their reactions show whether the content needs to be changed or is performing well.
Twitter is not left behind either. Their analytics dashboard reports profile visits, impressions, engagement, retweets, etc. From here you can test different tweets and see how they perform, as well as go through past successful tweets to get inspiration. You can also set up Twitter for professionals, to differentiate yourself from personal accounts.
Plan Your Keywords
After using Google Trends for finding popular topics, you're left with a list of content ideas based on what your target audience searches. Then, using the Keyword Planner, a tool that shows what level of interest users have for particular keywords on a topic, categorize them by priority and fit them into your content strategy.
Discover how much traffic each keyword receives and its value (ad costs). The tool aims to prepare you to run ads, but this is not mandatory if you don't plan to. It also works well to help you find content ideas.
Stay Updated through Forums
Forums have long been used to express opinions more freely than might be possible on social media.
Reddit contains millions of subsections tailored to specific niches and discussions. It comes with the tagline "the front page of the internet," and for good reason. Marketers claim that most ideas are first published on Reddit before they're shared on other social media platforms.
Quora has a diverse audience of members. There's a place for any type of target group. You shouldn't miss the discussions happening around your niche. Since Quora is based on questions and answers, visitors who land on this site have searched for specific solutions to their problems. Those who ask questions feel a pain point you'll want to address in your content.
Conclusion
Good content ideas are hard to find if you don't have a reliable process at hand. Even if it seems frightening to browse through all these metrics and data, it will all prove worth it when you see how customers will engage and start conversations by themselves.
Putting out engaging and informative content slowly builds your brand a reputation — one that will bring new connections, more customers, and distance from your competitors. Invest in quality content and connect with your audience. 
Author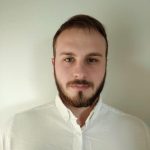 Roman Shvydun writes informative articles mainly about everything related to marketing, business, productivity, workplace culture, etc. His articles focus on balancing information with SEO needs, but never at the expense of providing an entertaining read. See a few more examples of Roman's articles by visiting his Twitter.
---