How To Create Law Firm Marketing Content On YouTube
---
YouTube has been one of the most popular video-centric platforms for years. So much so that it has influenced new niches, businesses, and marketing strategies that bring significant ROI. When done right, you can build trust, expand your brand reputation, and encourage conversions.
For law firms, this could be an excellent way to generate leads and attract more clients.
That said, you can't just make and post videos and expect quick and easy improvement. If you want to see significant ROI from YouTube marketing, you have to learn how to create content and strategies that appeal to audiences and the algorithm.
So, where do you even start? First, let's look at how YouTube can boost your law firm marketing efforts and how you can do it:
Why Is YouTube A Viable Platform?
YouTube has 2.1 billion active monthly users. That's to say, it's a very popular platform that provides endless opportunities to generate leads. So you could start building an audience by implementing the right keywords, content topics, titles, and lead generation strategies.
With a decent following, you can start promoting your website through CTAs, sending people where you want them to be. Essentially, you're creating content to catch people's attention, redirect them to your law firm website, and increase the conversions on your most important landing pages.
Beginner YouTube Content Creation Tips For Law Firm Marketing
So, we've talked about how YouTube content should be done right for it to bring significant ROI to your law firm. What does it mean to implement YouTube marketing right, anyway?
Let's start with how you make content:
1. Information On Video Content Benefits From Brevity
There is no room to ramble or go into tangents. Unless you're running a podcast, audiences on YouTube prefer that legal content be delivered in a concise and engaging way. Otherwise, you'll bore your audience.
That said, this doesn't mean you can't flesh out ideas. You can still deliver concise legal content while showing legal definitions, examples, and discussions on what the topic means for your audience and the future.
For example, you can use images and videos as visual aids. You can also put up extended legal definitions as screenshots or text on video, but explain it more briefly when you're the one talking. You want to ensure you're not drawing things out longer than necessary.
2. Make Digestible Content For Average Reasonable People
Much like your clients on a first appointment, ensure they understand how the law works and how it applies to them. You'll want to remove as many barriers to understanding the information as possible.
Your audience members aren't in law school, so most aren't familiar with legalese, complex legal concepts, or very niche slang. However, since they're target recipients of the legal information, you should accommodate them as much as possible.
The key is to make the content as digestible as possible. So, for example, you can provide short examples to illustrate their real-world application instead of just defining a legal concept. You can also make content that reviews and explains high-profile cases, often sensationalized and glossed over for headlines.
3. Fulfill Your Audience's Needs
The people who actively click on the content you create have questions and needs that they think can be solved by your videos. For example, by posting high-quality personal injury content, you'll attract people who are in some way interested in that specific area of law.
So, don't just throw in content topics at random. Instead, research your target audience, select good keywords, and aim for a complete, digestible, and valuable piece of content that benefits them.
The best way to ensure high-quality is to start making "evergreen" or timeless content. If you manage to create a complete guide or discussion on a piece of evergreen content, it'll stay relevant for a long time. Of course, this doesn't mean you shouldn't talk about trendy topics, but you want to make sure you balance those out with something more sustainable.
In other words, create content that will attract potential clients. People who find no use for the content you produce are likely to not consume it. You want people to click on your videos, have their needs fulfilled, and build trust that way.
4. Keep Up With The Trends
The other side of content creation on YouTube is the algorithm. Trendy and in-demand topics tend to get pushed in front of audiences more, so optimizing your content can benefit your law firm marketing efforts. In addition, you can use this as an opportunity to become a niche authority by becoming a source of legal information on new topics.
People are curious about how it might play out legally when a relevant issue arises. Interested audiences appreciate easy-to-digest lawyers' notes on the topic.
You should also choose topics relevant to your lead generation efforts. While it's beneficial to cover topics from other areas of law from time to time, you should focus on creating content for the audiences you want to attract. For example, if you're looking for employment law clients, you should focus your efforts on employment law topics and discussions.
5. Your Content Should Fit Your Law Firm Marketing Goals
So, what do you want to achieve from creating YouTube content? Is it to build trust? Boost brand awareness? Find more clients? Each content should fulfill a specific law firm marketing goal, so you're getting the most out of making them.
For example, you're looking to get more personal injury clients. You can make relevant content by going through recent events that might be eligible for personal injury claims in your state. Likewise, you can also answer relevant FAQs about personal injury law, discuss complicated processes, or talk about common examples.
After all, video content is more challenging to make. Unlike common content marketing strategies like blogging, you'll have to write down the script, acquire gadgets to make videos, get stock images and videos if needed, and learn how to use software to put things together. So, make sure it's worth all the effort you put into it.
Bottom-line
Of course, good content won't attract as many people if no one sees it. So, you should also consider other factors like titles, thumbnails, keywords, descriptions, and tags to ensure your video ranks high in search or gets recommended in the right places. A great tip would be to use what you know about Lawyer SEO when selecting keywords for the inputted text related to your videos.
Likewise, having a clickable thumbnail and titles won't yield as much ROI if you aren't able to deliver excellent law firm content. Good search optimizations with bad content only lead to low watch times and conversions, making it a waste of clicks.
In other words, you want to ensure everything is optimized for success, not just focusing on one aspect of your YouTube marketing strategy.
Author's Bio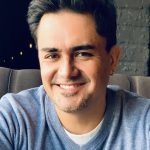 JC Serrano is the founder of 1000Attorneys.com, one of the very few private enterprises certified to process lawyer referrals by the California State Bar. His marketing strategies have continuously evolved since 2005, incorporating ever-changing SEO strategies into lawyerleadmachine.com.
---