How to Create Content that Attracts Backlinks?
---
Ask any content marketer and they'll tell you how happy receiving backlinks to their content makes them feel. 
Backlinks are when a website links to another website's page. Backlinks are loved by search engines and pages that have backlinks are pushed up in page rankings by search engines. 
Google considers backlinks from unique domains as a "vote of confidence". The more votes your page gets, the better is the chance for the page to rank in relevant search queries. 
However, not all backlinks are of the same worth. Backlinks from high authority, trustworthy, and popular sites are more valuable than low popularity and potentially spammy sites.
A study done by Backlinko found that "the #1 result in Google has an average of 3.8x more backlinks than positions #2 – #10."  There is a myriad of services that will help build backlinks.  However, you need to be careful about the quality of the service (so don't go to Fiverr) and you also need to be aware that the context of the backlinking website needs to be in line with yours this includes the language of the site.  So if you want to have backlinks for a Korean site make sure you have backlinks format service such as linklifting.com who have a backlinks service in korean.
 Now that you understand the importance of backlinks, the next question is how do you create content that is worthy enough for others to link back to?
1. Infographics
Infographics are one of the most popular channels for visual marketing. 
Venngage published a study wherein they surveyed over 500 digital marketers and 37% of them revealed that original graphics such as infographics and charts performed the best for them. So, if you want to get backlinks from trusted sites, concentrate on creating creative infographics. 
Infographics tool Visme also compiled a post full of infographic statistics to share why they're such a powerful tool. From explaining why marketers should use infographics to showcasing how infographics help people understand complex information more easily, these 29 statistics contain information that every marketing team should know.Visme's post also includes a full infographic that displays each of the 29 statistics alongside an embed code directly underneath. They're making it easy for people to share this infographic with their audiences, while strategically building links back to their website 
But with so many infographics already present on the internet, how do you create an infographic that piques interest and encourages users to link to it? 
The answer lies in offering interesting and valuable information through your infographics. Start by brainstorming the topic for the infographic topic – a topic your audience will want to know more about. 
Next, you can use an infographic maker to design an infographic that is esthetically appealing. Your infographic copy should have data, insights, and value to offer. 
Add a strong call to action and encourage sharing on social media. Additionally, make sure you insert an embed code so that when someone pastes the infographic on the website it automatically links back to your website.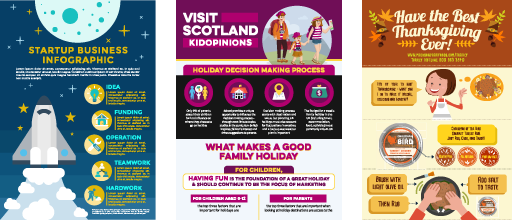 Easel.ly
2. Publish original research and survey data 
Every site loves to link back to original research and survey data because it is insightful and helps to establish credentials for their opinions. A research study or survey data is also considered as unique content. In other words, you have something unique and valuable to offer to your readers. 
Consider sharing the data if your company has conducted a survey. You can also conduct a poll or a survey on a social media platform, analyze the data, and publish those findings. 
Alternatively, you can reach out to organizations that conduct research and ask for the data and give a link back to them to download the complete result of the research. 
Here is an example from Backlinko. They published their Ranking Factors Study where they analyzed 11.8 million Google search results. That particular page has received over 13.9K backlinks till date. 

3. Expert roundup posts 
Roundup posts are one of the most effective ways to get backlinks. They work because they feature a host of subject-matter experts who share rich and valuable information on a particular burning question or topic. 
The first step of creating a roundup post is to brainstorm an idea. A roundup post can be either on a controversial topic, answers the pain points of the readers, or talks about a current trend. 
Once you are sure about the topic, reach out to influencers who can contribute for your roundup post. 
Ninja Outreach is a handy tool to find out influencers for your niche. The next step is to create an outreach email for these prospects. Keep the email short, simple, and specific. Don't ask for too much and mention why you consider the person to share their opinions on your round up post. 

4. Detailed guides
Creating detailed how-to guides and 'ultimate' guides work as link magnets to attract backlinks to your content. Detailed guides work because they have valuable information and actionable tips. A detailed guide covers everything from start to finish, so it is your go to resource for that particular topic.
Before creating a detailed guide, you need to come up with the topic of the guide. Do a quick search to come up with topics that don't have a detailed guide done already. 
Chalk out the sub topics for the guide. Cover every aspect of the topic with lots of examples, references, data, graphics, and some actionable tips.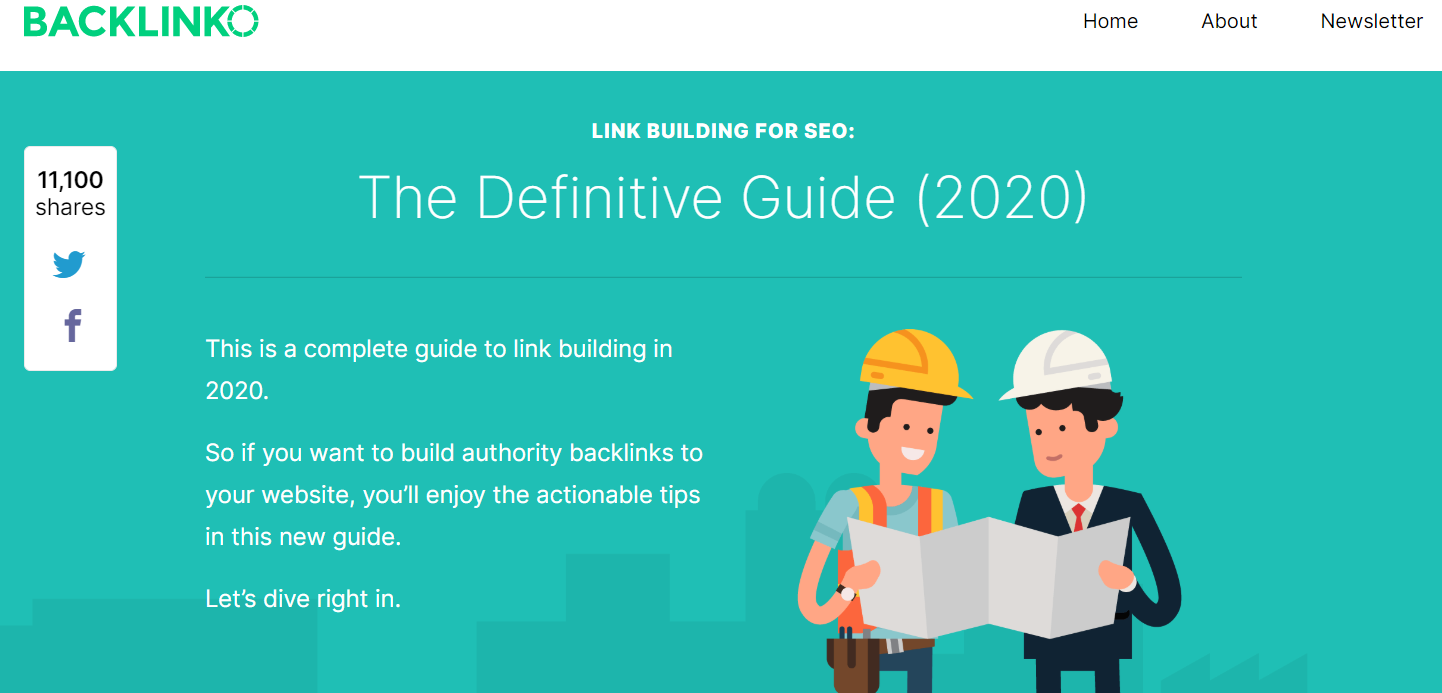 5. Share original case studies
Original case studies are another backlink-worthy content you can create. 
Case studies are authentic and unique content that talks about the challenges and how you have overcome them. It has insights and actionable tips (takeaways) for others. 
To write an impeccable case study, start with doing market research. Narrow down a question for which your audience is looking for an answer. Quora is a good place to look for questions. 
Target long-tail keywords and ensure your case study is built around that. Tools like Keywordtool.io can help you to come up with the ideal long-tail keyword.
Leverage tools like Buzzsumo to identify the influencers who have shared a post on the keyword you are targeting. Reach out to these people and ask if they would be willing to share your piece of content with a backlink.

6. Create videos 
Is there anything videos can't achieve?
A study reveals that video content is worth 1.8 million words. That is huge! 
However, to make a video content backlink worthy, you need to ensure that the video content has valuable information to offer and is snackable. 
Once you create the video you need to host it either on your website or on Youtube or any third-party hosting site like Vimeo. 
Remember to give a compelling title for your video that includes your targeted keyword. Work on the meta description, make it embeddable, implement a schema for the video, keep the comment section enabled, and finally make it shareable.
Your video needs to be found by the audience to give a backlink. 
Pitch your video content through blogs, emails to a targeted audience, on relevant community forums, on sites like Reddit, and finally through your website and social media channels. 
For example, here is a powerful video on link building. 
Conclusion
Getting backlinks is not easy. To be a successful content creator and attract backlinks to your content, you need to understand what your audience wants, how to create engaging content pieces and promote them to boost visibility. 
 ___________________________________________________________________________
Adela Belin is a content marketer and blogger at Writers Per Hour. She is passionate about sharing stories with the hope to make a difference in people's lives and contribute to their personal and professional growth. Find her on Twitter and LinkedIn.  
---