How to Create an Explainer Video for Your Real Estate Business
---
The real estate industry generates billions of dollars every year, regardless of the competition and circumstances. With the digitalization of every business, real estate business websites are facing massive competition in the last few years.
This is when video marketing comes to the rescue. Explainer videos are considered the best type of videos for real estate.
Here is why?
Benefits of Explainer Videos in Real Estate
Builds Trust & Credibility
One of the main reasons to choose an explainer for any business is that they clearly explain the company's vision. With the right emotive content, features, and customer-centric content, you build trust online.
Easy to Illustrate
Real estate is all about visualization. Think of a buyer's perspective, and you will understand the power of quick visualization. With 3D animation and graphics, you can easily illustrate the concept without having to be present.
Easy to target customers
Marketing has been getting complex over the years. And to stand out, you must include video marketing in your business so that the specific audience can find you online. Explainer videos are one of the essential parts of video marketing, directly affecting sales and leads.
Power of Explainer Videos
Explainer videos are created to summarize the main highlights of your business with engaging graphics and animation. According to Wyzowl, landing pages with explainer videos get 86% better conversion than ordinary landing pages. Therefore, it has mainly become a marketing tool for many businesses.
For example, real estate vendors can illustrate the properties with an in-depth view of the area you want to highlight. In addition, a 3D animated explainer video will have a quality voice-over, animated characters, and 360 views to help customers understand the area more clearly.
Here are a few stats to know about the explainer video,
Wyzowl's study showcases that more than 95% of customers watched explainer videos to learn more about a product or service.
76% of the marketing professionals agree that explainer videos increase sales. And 47% of them say it also helps in reducing queries about the business.
According to Forbes, 56% of consumers suggest that websites should have videos content.
How to Create Effective Explainer Videos for Your Real Estate Firm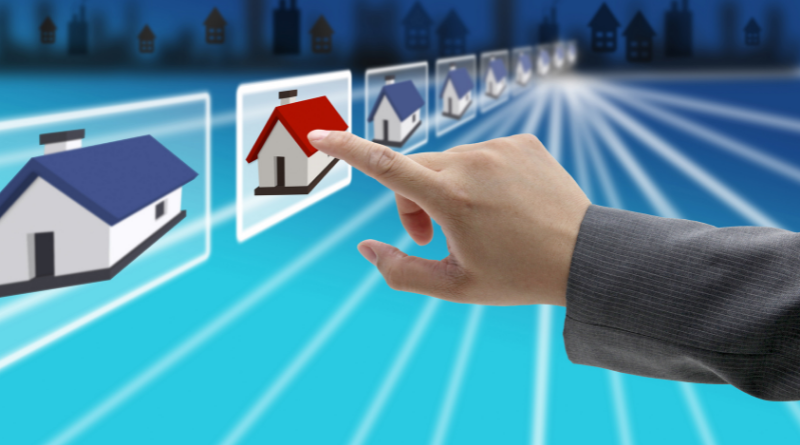 Video production is not as easy as it might seem. If you find a good Explainer video company to produce quality content for you, great!
If not, here are a few tips that will help you create bespoke explainer videos for your real estate business.
What Are the USPs of Your Business?
While creating a script for your explainer videos, you must identify the unique selling points of your business. USPs in real estate can vary from business to business. You could be a real estate agent or an online platform to bring buyers and sellers together.
Whatever it is, think of the main points that make you better than your competitors and help you stand out. Then, highlight your USPs with animation, images, and clear text to let your potential customer recall them.
Check out this example of a whiteboard video that clearly showcases the USPs. 
Highlight the Benefits
When customers visit your website, they want to know everything that a business offers. One of the most common habits of modern-day consumers is to compare businesses before they make the final decision. While most of the companies only showcase the features, leaving the benefits to the customers, it is recommended to work on the benefits while creating videos.
You need to focus on the customers. This involves How they are going to get the advantage from your real estate company.
Use easy-to-understand content with animated characters.
Have an emotional connection with the viewers to pay attention to the benefits.
Pop-up clouds, vivid images, and simple animation also work to evoke emotions.
Start with short-term benefits and move on to long-term benefits.
You can go through some real estate videos to get inspired for your explainer video production.
Choose Your Video type.
If you have a plan to create explainer videos for social media, you need to figure out the video style that suits your brand. Here are some common types of explainer videos for real estate.
1) Animated Explainer Videos
From 2D Animated videos to high-quality 3D animation, and now AR/VR, there is a lot you can do. Animated videos are considered to be the best style for the real estate business as they allow to elaborate most engagingly. Most real estate brands prefer high-quality animated videos with VR effects to showcase a real-life experience on a property.
2) Whiteboard
Clean, Clear, and Catchy. Whiteboard explainer videos are always the choice of businesses who create videos for their website landing pages. With an engaging storyline, characters, and well-written script, you can highlight the property features, how your real estate website works, etc..
3) Case Study/ Documentary
These videos either showcase how a property has been designed or a story to emotionally connect with the buyers. Although uncommon but still effective, these videos are best created by professional production companies.
Make sure you choose a style that carries on to represent your business personality.
Write A Script
No matter how good your idea is, a poor script can turn things upside down. Create a good script, keeping your buyer persona in mind. You are targeting customers to either check out properties to buy or hire your professionals.
Whether it may be, your scrips should narrow down on the specific target audience.
Create a script for a short and simple explainer video not more than up to 3 minutes.
Make sure the first few seconds have the best of your idea to retain the viewers.
Have an interactive tone to mirror your buyer's point of view.
Always write in a second person language. You and yours attract more people than I and we.
Edit your script, cut down the irrelevant words, and make it crisp and clear.
Create Storyboard
OOnce you have finalized the script, you should create a storyboard to keep things in order. A storyboard helps your team understand what the graphics should look like. It also included notes for characters, dialogues, and other important stuff.
You can create a storyboard on paper even if you are not a professional. All you need is to put your imagination on paper, and get professionals to sketch it out. Leave the details on the graphic team for results. The reason why you need to have storyboards is to make the process smooth and error-free for the production team.
Include A Creative CTA
CTAs are the essential part of any explainer video. It helps your potential buyers to take action if they consider you a good choice. Imagine watching a video with everything you expected, and when you want to explore, there is no information anywhere.
There are ways you can create CTAs for real estate such as 'explore more properties', 'buy this one', 'let's visit together,' 'start your free trial' and 'book now' etc.
Without a proper Call-to-action, your buyer won't be able to move further. So, invest your time in creating actionable CTAs.
Optimize Your Video
Explainer Video is excellent for succeeding in the search engine game. By optimizing the videos with relevant keywords, titles, and descriptions, you can get the attention of Google. The better your SEO is, the higher your will rank in the search engine results.
In addition, you should make sure that the thumbnail is engaging enough to stand out in search results.
Make the Content Emotive
With so many options available online, it gets tough to win the hearts of buyers. Like you, many similar companies target the same customer base to get leads. So, you must win customers at the first shot.
In simple words, your content should have the answers that buyers are looking for.
Show them how you care about their real estate goals and what makes your company suitable for their financial needs. The real estate industry is enormous for big financial decisions. So, you must remember how your video will ease the stress with future outcomes.
Here is an example by Tip #1.
Don't Forget to Promote Your Real Estate Explainer Videos Across social media.
Once you are done with the final edits and search engine optimization, advertising is another important part of successful real estate business. Explainer videos are a multi-channel marketing tool that you post on almost every other platform. You can target a local audience with the videos to visit the properties and learn more about the business.
Final Words
If you want to get conversion from your real restates business, explainer videos make it easy to utilize the power of video marketing. Not only can you get qualified leads, but use them for email marketing and client referral.
Still, if you don't wish to invest your time into production, find a professional video production company to handle everything from pre-production to final approval.
Author bio: Komal Kokate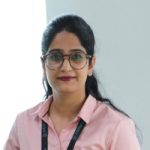 Komal Kokate is the Co-Founder and CEO of MotionGility, an Explainer Video Company. With a keen eye for creativity, she is an expert in video marketing. While delivering high results to clients, she loves exploring the market and the latest marketing trends in the B2B industry. Connect with her on Facebook and LinkedIn.
---