How Not To Let Your Digital Marketing Strategies Ruin Your Budget
---
In contemporary business practices, digital marketing seems to be flipping places with traditional marketing strategies. Businesses of all sizes are leveraging digital marketing strategies to improve their online visibility. 
Although marketers are making a leap towards digital marketing and undeniably reviving the long gone sparks somehow, entrepreneurs still seem indecisive whether to sink in money into digitization or take some time off from today's burgeoning digitizing.
Be it for outranking rivalries or coming up as a thriving business, digital marketing does legitimize and draw in authentic traffic, but all of this comes with a hefty cost.
Even though there are many giant brands, who enjoyed being in the limelight and still heads the list of reputable brands owing to the fact that they invested a pretty penny in marketing their brand.
But how could a budding entrepreneur finance a considerable sum of their budget to digital marketing without any signs of assurance?
Frankly speaking, that's not even workable.
However, splurging money on social ads or devoting kilo bucks to buy fake yelp reviews never guarantee success.
Because let's admit the fact, not everyone is a born billionaire. Although many marketers have foolproof marketing strategies, most of them swear by a common misconception that is, having budget constraints or lack of high bank balance can never get a marketer the ranking they hanker after. 
Which is entirely untrue! 
Throwing big bucks without strategic planning can never escalate the reach of your business. 
Still, if you are a spendthrift entrepreneur, you can invest a decent dough of money in marketing campaigns while keeping track of your finances with the aid of a Personal Finance Software.
Here we have compiled some low-budget marketing strategies that could get you a step closer to your success without gulping down pots of money.
SOCIAL SELLING CAN SHOW ENGAGEMENTS AND CONVERSIONS
A present-day buyer is more aware of the basic technicalities of marketing than a marketer itself. All that owing to the proliferating consumption of the digital dose. So it's better to play safe because the audience of this digital age is savvier.
It's better to craft your plan of attack before reaching out to a tidy sum of audience.
Do you know what's critical to figure out in a buyer's journey? It's getting to the focal point of the buyer's persona to conduct effective social selling campaigns that reap desired engagements and conversions.
In social selling, the goal of the game is to lay emphasis on the team you select for managing and operating your social connections. Conventional buyers seek for value while deciding to buy a product.
Therefore, to make your business appear more appealing to your audience, it's pivotal that you offer services for the sake of benefitting the buyer rather than raving about how good your product is and why they should get it.
Such forms of social selling have been considered dated already. Therefore, marketers should view things from the buyers' perspective to ensure the end result is an absolute win for the brand.
Posting relevant content adheres to the buyers' needs and proves to be an all in one solution for the customer's areas of concern.
Relevancy in content can get social selling to reach its target and yield more conversions, better engagements, and proven sales efficacy.
REFOCUSING Ads
Generating targeted traffic!
 We can't stress much on this. A successful digital marketing campaign is the one that lays particular emphasis on lead and traffic generation.
It consists of pitching and targeting the visitors having the will to spend on your product or service. The practice of targeting quality audience over quantity brings a higher conversion rate while inclining the traffic that is actually ready to pay for the service offered.
Now when you have driven targeted traffic, it's time to track and target quality traffic.  You can drive quality traffic through retargeting ads as it specifies boundaries regarding your ideal audience.
Retargeting ads inclines quality traffic with proliferated ROI return on investment. This way, you won't only attract visitors but draw in visitors that not only browse through the site but actually ask and inquire about your brands' specialty and what it deals in.
Furthermore, retargeting ads are often used to bring back customers who previously shopped from the brand. It acts more of a reminder for the existing audience. You can also monitor campaigns to keep track of the conversions that turned into leads, this aware you of the progress of your brand and assists in placing a business beyond the boardroom. 
MONITOR PROGRESS & REGULATE CAMPAIGNS
Tracking success through analytics eases in viewing the exact percentage of the traffic gathered. Digital marketing without tracking success is nothing but a mere waste of time and effort.
Calculating and tracking the sales efficacy keeps a marketer mindful of the current standing of his business. Plus, it's a fairly reasonable way of monitoring metrics and return on investment, which fosters a collaborative workspace.
Thinking why is it crucial to monitor progress through conversions?
It gives a brief overview of how well a marketing strategy is working for a business. Moreover, when you gain a deep insight into your set parameters, you tend to pinpoint the lacking areas which made your marketing campaign collapse.
Recognizing the areas of concern also lets a business replicate the prior ideas with the innovative ones to yield a higher return on investment.
LEVERAGE DIGITAL MEDIA INFLUENCING
Have a tight budget still want your marketing campaign to soar with the eagles in the outer space?
You can spike up your outreaching through a trendy approach!
Collaborating with Nano influencers can be of great help for a business with a limited budget.
A sponsored collaboration with a notable influencer can earn your business the desired name and fame you hanker after.
This is a great way to escalate sales in case you are witnessing a declining trend in your sales and conversion rate.
Being a brand, you shouldn't be hesitant to ask an influencer for collaboration. Just move on working as per the credo of bringing back the appeal to your product or service to picture it better in front of the masses.
Author Bio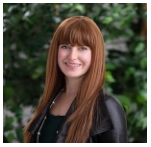 Emma Thomas is a content writer and a copywriter who specializes in writing marketing blogs and sales pages.  A writer by day and a reader by night, she can be often found picking cherries on summer afternoons
---