Discover the Best VPS Hosting of India 2020
---
If you are a startup, your website might be hosted on a shared server. Currently, you won't be feeling the need for more resources but later as your website traffic grows, you will need to upgrade your hosting plan. Upgrading to a higher shared hosting plan won't work for a long time. Instead, it is better to upgrade to VPS hosting. 
In VPS hosting, you get a virtual server that represents a physical server, but, in reality, the machine is shared among several users.
With the virtualization technology, your hosting provider installs a virtual layer on top of the operating system (OS) of the server. This layer separates the server into partitions and enables each user to install their own OS and software.
Therefore, it can be said that a virtual private server (VPS) is both virtual and private because you have complete control. Basically, it is separated from other server users on the OS level. In fact, VPS technology is same as creating partitions on your own computer for running more than one OSs (e.g. Windows and Linux) without a reboot.
A VPS lets you to set up your website within a secure container with guaranteed resources (memory, disk space, CPU cores, etc.) that you don't need to share with other users. VPS hosting offers you the same root-level access as in a dedicated server, but at a much less price.
MilesWeb
All web hosting services are not the same.
There are several new webmasters that make the mistake of just selecting the cheapest web host or the web hosting site that appears at the start in their Google search results.
But when it comes to something as important as web hosting, you can't rush this decision. It's important to take the time to weigh your options for finding the best web hosting plan for your needs.
This is what inspired me to write this review. You might come across MilesWeb during your search, so I wanted to give you all the information about this cheap web hosting service.
MilesWeb's roots date back to 2012 in India. This platform serves over 15553 customers across the globe and 19 countries globally. 

You will find a variety of services with them right from domain registration and web hosting to G Suite, Office 365 and SpamExperts.
So, if you are searching for a new web hosting provider, there's a good opportunity that you already have heard about MilesWeb. 
This shows that their growth is impressive. It means that they aren't a small company.
MilesWeb is best known for its affordable web hosting, best customer service and high uptime.
Further, I will explain to you their VPS hosting plans, pricing and discuss the best features of MilesWeb.
VPS Hosting
Unlike other web-hosting providers, MilesWeb offers only managed & Cheap VPS hosting India plans. This keeps away the hassle of managing the server by yourself as in self-managed web hosting.
With that in mind, let's take a look at the managed virtual private servers from MilesWeb.
A virtual private server offers you enhanced speed and performance due to allocated server resources just for your website.
MilesWeb offers up to 16 CPU cores, 24 GB of RAM, and 300 GB of SSD storage. But in order to benefit from this, you'll need to buy their V6 plan. The entry-level V1 starts at 2 CPU core, 2 GB of RAM, and 50 GB of storage. As seen, the resources offered by the other plans fall in between these two plans.
MilesWeb VPS is best if you want to host multiple websites or an e-commerce website. The differences in these plans are due to the cores, SSD storage, RAM and bandwidth.
Let's check the features of MilesWeb VPS hosting.
Features
Free Migration
If you aren't happy with your current web host, you can move your website to MilesWeb. Their team is always available 24/7 to help migrate your website. For migration, you can decide a time as per your convenience and let them know about it. After this, they will migrate your website at that time with your complete data for free of cost.
Superior Speed Performance
If you see from a user's point of view, it's quite safe to say that you as well as other users hate slow loading websites. This prompts us to leave the website, if it doesn't load in the first few of seconds. With this thing in mind, MilesWeb promises speed that can't be beaten in the industry. From my usage, it is quite obvious that the page loading time was the best as compared to most of the other hosting providers in the market. 
Guaranteed 99.95% Uptime
The point of having a website is to ensure that your visitors can always access it. This makes it clear that your website needs to be online all the time. MilesWeb promises to offer 99.95% uptime with their Tier-3 and Tier-4 datacenters besides the occasional downtimes that are normal for any website hosting. They also have some scheduled downtimes for regular maintenance and updates but overall, it can be said that they always keep their promise of offering the best uptime.
Round the clock customer service
If you are setting up your website for the first time, chances are that you might face some issues at some stage or the other. This is true even if you know how to set up a website. Additionally, you may need help while migrating your existing website from one host to a new one. So, to ensure that you don't get stuck while either setting up or shifting, MilesWeb provides a very effective customer service that is available 24/7 to provide assistance via live chat and email. They also have an FAQ database which is incredibly comprehensive so that you can get assistance with the common issues without needing to wait.
Superb Email Tools
MilesWeb offers you some of the best email tools that you can find in the market. With all their VPS hosting plans, you get unlimited emails which make communication easy for any person starting off with a website. The emails include options such as email forwarder, autoresponders, etc. The emails are accessible from anywhere they are, as well as manage their accounts. 
Pricing
MilesWeb VPS hosting plans and pricing is as below: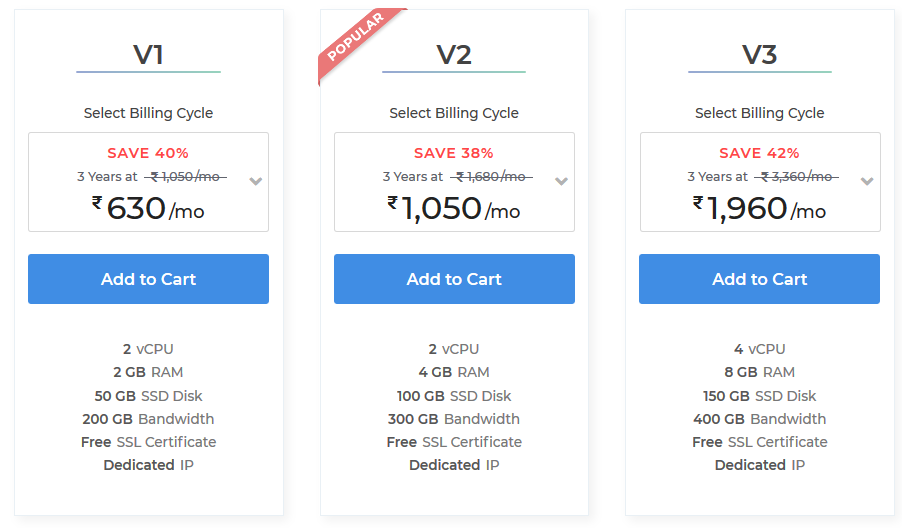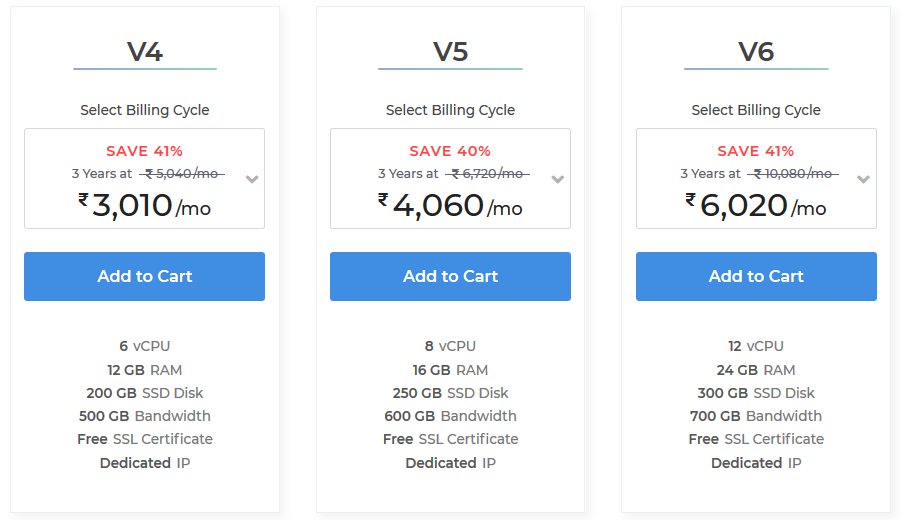 Other VPS Features
Solid-State Drives

Free VPS Management

SSH and Root Access

Resource Monitoring Dashboard

Host Multiple Sites

Instant Provisioning

No Setup Fee

Robust Infrastructure

Choice of Operating System

Choice of Control Panel
Conclusion
It's a fact that no hosting provider is perfect, but they can be perfect to some extent. MilesWeb offers you a ton of greatness for the price you pay and if you're not looking for something extremely excessive, chances are you won't be disappointed with MilesWeb – best cheap web hosting provider. I can safely say that it offers great value for your money, along with ease of use.
---