How much does it cost to build an E-commerce store?
---
"How much will it cost to build my eCommerce website?" this is one of the frequently asked questions you get in mind and search engines.
Answering this question is not that simple. There's a lot of effort and creativity behind creating an e-commerce store, and I'm going to take you on an in-depth journey to answer the question of cost to build an eCommerce store.  
Every eCommerce store needs a robust conceptual foundation behind it, with an exceptional idea of planning an excellent ecosystem and top-notch talent in both design and development phases.
You might risk your eCommerce store's value and returns if you are not following the right web development and content strateg
To build a perfect online store or an eCommerce store it needs time and expertise to build. So, before we directly come to the cost of developing the eCommerce store, it's essential to understand why you need an eCommerce store?
Why you need an eCommerce website?
It is estimated that eCommerce sales in the U.S. are expected to go above $6 billion by 2023. (Statista, 2020)
In the graph, you see that in the second quarter of 2020, the share of e-commerce sales was 16.1 percent in total U.S. retail; this is up from 10.8 percent from the corresponding quarter in the previous year.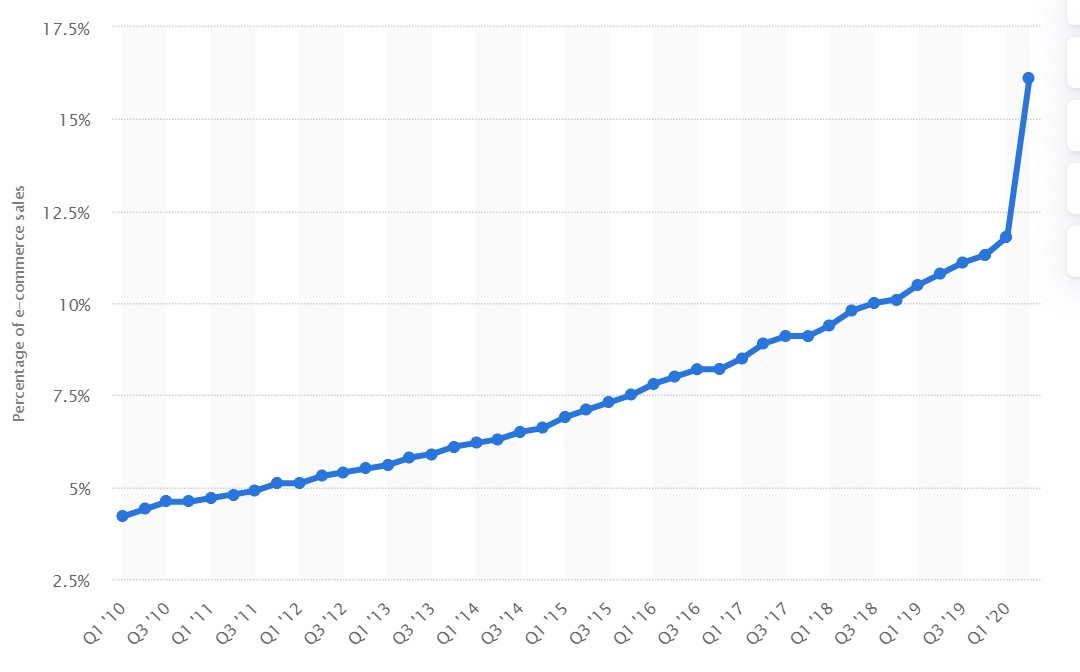 (Clement, 2020)
These stats are the most significant answer to the question of why you need an eCommerce website to remain ahead in the tuff competition.
Most businesses avoid upgrading themselves to eCommerce stores because of a lack of knowledge of technology and the high development cost. Businesses may be surprised at the typical price range for a high-quality eCommerce store.
But the reality is:  
"When it comes to eCommerce development, you get what you pay for!"
"The cost of building an eCommerce store with a development company varies according to its features, complexity, and the type of firm employed."  
Six rules to apply when planning your budget for the eCommerce store.
#1 Getting your concept right and validated
How do you validate your business idea, and How can you assure your E-commerce website's success are the main questions you ask yourself to get the right concept? 
We at NMG have created a data-driven approach to find if an eCommerce app concept can be a success or not. 
We have created a Success Prediction Metric that goes deep in understanding the below factors for specific industries.
Let's give you a glimpse of the factors we consider while predicting a successful eCommerce store: 
People who get requirements gathering done vs. people who don't

Lean eCommerce startup vs. a Full-blown approach

Testing versions – sending questionnaires, surveys, and asking for reviews.

Best seasons to launch your online store

Full-time entrepreneurship vs. Part-time dedication

Working with experienced development companies vs. freelancers

Marketing & Promotion of your eCommerce store – identifying the right channels to market your eCommerce app

Understanding user customer journey by capturing their feedback and reviews, which always gives you options to make your online store better
#2 Building an eCommerce store which is Conversion Optimized
Before we talk about eCommerce store conversions, let's keep the following points in mind while building our stores.
Focus on the customer journey than anything else. Identify the features they need.

Design a shopping experience that easily lets your customer make a purchase.

Set-up automated email campaigns and got your customers back.

Build offers and sales promotions regularly to keep your customers coming back.

Understand if your business needs a mobile app.

Re-target your customers on social media.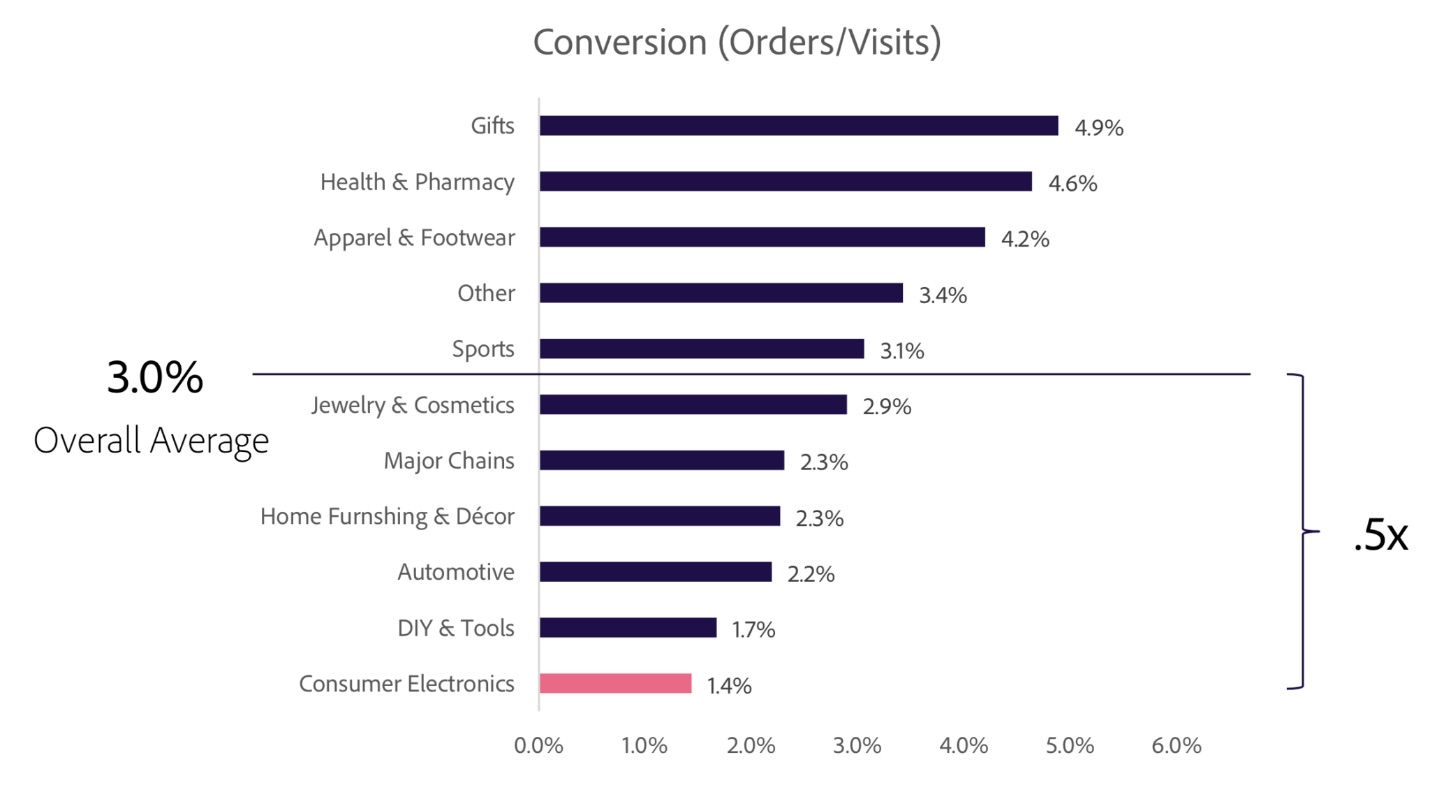 In the above stats you can see the Digital Conversion Rate by category. (Chaffey, 2020)
Here are the four hacks for E-commerce Conversion to double your conversions: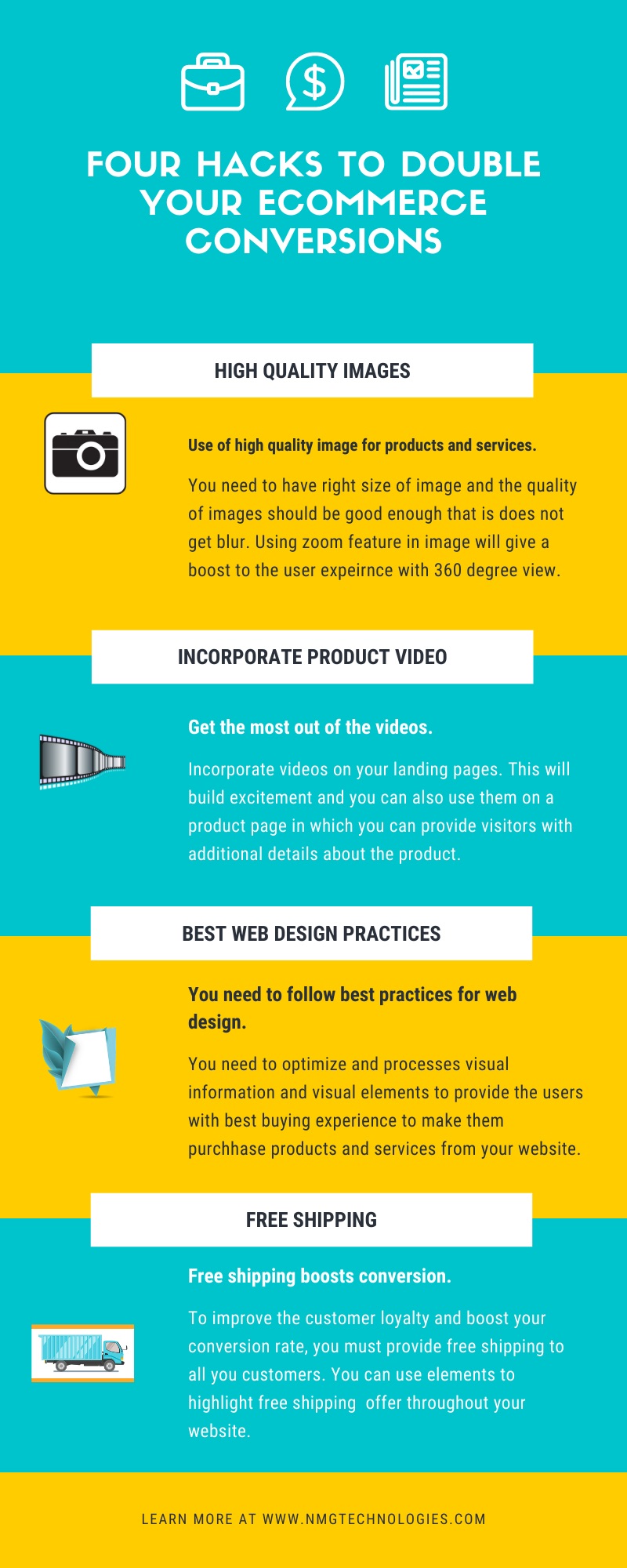 #3 Types of development companies and how they affect costs
Today building an eCommerce website requires two significant components:
Finding an experienced development team

Managing the team smartly.
We call the combination of the two as "Customer Managed Development." 
There is a lot that goes into eCommerce development. 
The project's scale at the initial concept stage can be irresistible for some, right from managing product inventory to getting products photographed.
Believe us that It's all a big challenge! 
But if you can find the right development partner, who can build a technology that can make this more comfortable for you, the process will not be as daunting as it seems.

 #4 How to manage your development process seamlessly and avoid getting into change requests trap
If you're currently looking for a high-end eCommerce app development, you know that it may take a few months to build and bring returns, 
Therefore, it's more crucial than ever to track your development accurately and, if needed you need to make adjustments along the way. 
That's why we bring you an actionable checklist that covers: 
How you can manage yourself to manage your team

Why most people think their eCommerce app is "failing."

Use this step-by-step guide to avoid wasting your valuable time and get it done right the first time.
And more! 
#5 Factors that contribute to the Final Cost of your Ecommerce Website
The core part of the cost of eCommerce development depends on its features and functionality. 
We are sharing the costs of some of the standard modules to help you get an idea of your development costs.
Single Store Ecommerce (custom): $10K 

Multi Store Ecommerce (custom): $25K – $50K

Video/Music Streaming Ecommerce (custom): $20K – $50K

Open Source Ecommerce (<10000 products): $5K – $10K

Open Source Ecommerce (>10,000 products): $20K upwards
#6 Pages that must be there on your eCommerce website
Your eCommerce website must engage your target audience every hour of the day to derive success out of your business. As an online business, you need to build an amazing user experience to climb the success ladder or risk losing out your customers just after their first visit.
Here are the "12 Must Have Pages on Your Ecommerce Site" you provide your users with best UI/UX on your website. 
Read also how much web design costs in the Ramotion blog.
Conclusion
There are various factors that affect an eCommerce store's overall cost, from planning to features to the company which is developing, a thorough homework and research of your local developer or Web development company which you are considering to approach will help you in significant cost-cutting. 
References
Chaffey, D. (2020, August 13). E-commerce conversion rates – how do yours compare? From Smart Insights: https://www.smartinsights.com/ecommerce/ecommerce-analytics/ecommerce-conversion-rates/
Clement, J. (2020, August 25). Quarterly share of e-commerce sales of total U.S. retail sales from 1st quarter 2010 to 2nd quarter 2020. From Statista: https://www.statista.com/statistics/187439/share-of-e-commerce-sales-in-total-us-retail-sales-in-2010/
Statista. (2020, August 27). Retail e-commerce sales worldwide from 2014 to 2023. From Statista: https://www.statista.com/statistics/379046/worldwide-retail-e-commerce-sales/
Author's Bio
Mohit Maheshwari is Chief Strategist at NMG Technologies, a full service IT Company offering Ecommerce Development, Designing and Ecommerce Mobile App Development services. He has been in the industry since 2000 and focuses on long-term strategies, intuitive user experience and successful customer acquisition. Follow Mohit on Twitter and LinkedIn
---