How Coronavirus could Impact the Digital Marketing and E-Commerce Industry
---
Muslims around the world are going to celebrate Eid in just 6 short days. Just like Christmas, Eid is marked with celebrations that rely heavily on shopping, eating out, and preparing large feasts for the entire family. 
By this time last year, I was buying up a storm; new clothes, matching accessories, and kilos of sweets. But this year, Eid is somber and deprived of festivities because of the ongoing Coronavirus pandemic. Even as governments across the globe offer relaxation in the lockdown, people remain cautious. 
Not just Eid, many other events that drive marketing and E-commerce have either been postponed, canceled, or celebrated in a subdued style. The Olympics, Football, March Madness, Easter, and even spring weddings have been affected by the Coronavirus. 
2020, a year predicted to be a hallmark for marketing, has turned into a devastating disappointment. Supply chains are disrupted globally, and production is halted, so why would companies need marketing? The World Federation of Advertisers reported that 89% of multinationals have paused their advertising spending in the wake of COVID-19. 
The E-commerce industry seems to be flourishing; however, it, too, is affected by supply chain disruptions and the lack of products. Amazon sellers, which depend on imported merchandise from China, have reported decreasing sales as their stock runs out. 
Big tech companies like Google, Facebook, and Microsoft are predicting that they won't be able to meet their 2020 goals. The outlook is gloomy, and even as WHO issues new guidelines to adapt to this new reality, businesses continue to hemorrhage. 
In this article, we discuss the impact of Coronavirus on digital marketing and E-Commerce industry and how your business can try and lessen the blow. 
Coronavirus and Fear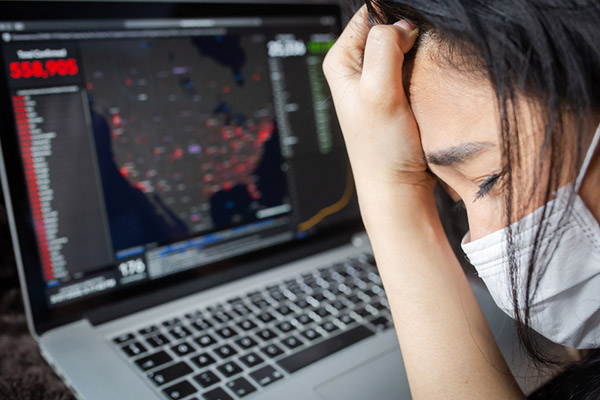 From the beginning, Coronavirus has created fear among people. Since China sealed the city of Wuhan in January 2020, people have been experiencing a war-like hysteria. Fear of the virus not only came out through consumer behavior like hoardings, but it also reflected in international stock markets. 
We all know that a decreasing trend in the stock market affects the whole economy; it discourages buyers and suppliers both. This fear-induced uncertainty is disrupting supply chains and impeding business operations. With the reduction of goods in the market, there is high uncertainty around spending as well. 
People are now starting to pull out their money from businesses to save it for the uncertain days ahead. This has further impacted the money people spend on FMCG and Digital Marketing. 
Let's see how Coronavirus has affected Digital Marketing and E-Commerce: 
Impact on Digital Marketing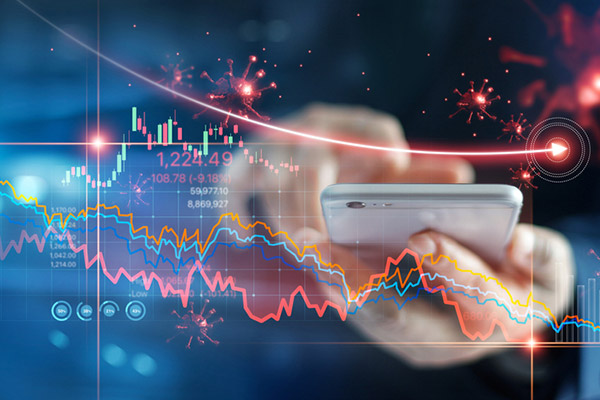 The first thing we all need to understand is that even if the virus slows down or goes away, businesses will still not be able to go back to normal soon. In the new normal that will be created post-COVID, companies will have to make up for the losses they have suffered. Economists predict years of struggle and a period of recession until the status quo is established again. 
Specifically, we can witness the following effects on Digital Marketing due to the Coronavirus pandemic: 
1 Conferences & Events Cancelled
As governments imposed lockdowns, marketing events and conferences were postponed all around the world. But that's not it; with each passing day, we saw further withdrawal from events.
To quote you an example here, Facebook's f8 Developer Conference is no longer taking place. Moreover, Advertising Week Europe, Mobile World Congress, and many other digital marketing conferences and events have been called off indefinitely. Adobe Summit is now taking place as an online event through webinars. 
A shift to online mediums for event hosting is also one of the impacts of Coronavirus. In the coming days, there is a likely emphasis on content through digital channels and online customer generation through webinars. 
2 A decrease in Organic Traffic
Let's look at the global statistics – the first thing we observe is the lack of organic traffic for most businesses ever since the Coronavirus pandemic started. From the Search Engine Optimization point, we saw a considerable decrease in consumer traffic for most industries. 
The only industry that benefitted from this pandemic in terms of organic traffic is media and news. Since people don't want to miss out on any information regarding Coronavirus, politics, and the financial situation, they are more interested in news than ever before. 
On the other hand, almost every other industry, especially travel, entertainment, tourism, and food industry, has suffered a significant blow. People are less inclined to visit businesses in these industries, even online. 
Coronavirus: Some Positive Effects on Digital Marketing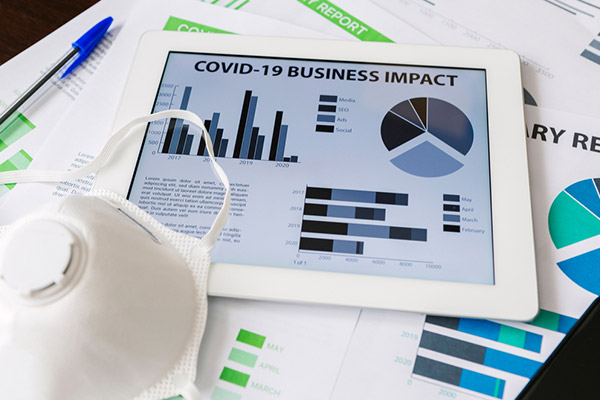 For Digital Marketing, Coronavirus is a mixed bag. On the one hand, brands are reducing their digital media spending, but on the other hand, they are investing more in digital platforms to facilitate E-commerce, E-learning, Online communication, and Telework, among others.
Coronavirus, a contagious disease that spreads through human proximity, has made Digital Marketing the only foolproof way of human interaction without the threat of contagion. As it is, it presents novel opportunities for digital marketing agencies to increase their business and build strong consumer relationships. 
While on the one hand, Ad-spend will be impacted by the lack of business activity, that marketing budget can also be reallocated to other means of digital marketing. 
1 Facebook Users Rise by 11%
While the situation may not be entirely favorable, for brands, there lies an opportunity to work on their social media skills and seize the opportunity in terms of digitally selling their products. Why? Because Facebook's results have shown that the social site's active users have increased by 11% due to Coronavirus. 
This allows all brands to strengthen their online presence and work on value-adding online strategies. Many small businesses have already learned to deal with this bleak situation by adapting their digital marketing strategy. For instance, carpet cleaning Chislehurst increased its online consumer interactions, initiated online bookings, and contact-less cleaning services to great success. 
2 Remote Work
From small to multinationals, most companies are now allowing their employees to work from home – something not very common before the pandemic. The organizations had no choice but to allow their employees to work from home to avoid spreading the disease. 
The rise in teleworking has opened new opportunities for digital marketers; remote working platforms like Slack and Microsoft Teams are improving their platforms, while new platforms are emerging as well. 
Impact on E-Commerce
1 A Shift towards E-Commerce
As people are unable to go out to shop, they have resorted to online shopping. The online demand for consumer goods has increased significantly as compared to pre-corona. Personal use and hygiene items, perishables, health and fitness products, books & literature, and retail sectors have seen the biggest hikes. 
Given the rise in e-commerce, even local SMEs are developing their e-commerce sites to remain solvent. This not only generates business for all niches related to website development but also with digital marketing. 
2 Supply Chain 
Supply chain issues are dampening the volume of online shopping; even Amazon is experiencing delivery delays as products fail to reach its warehouses. What does this mean for E-Commerce? We observe the following:
Consumer behavior will change; people will only order necessary products because they cannot do without them. 

Spending on luxury items will decrease.

E-commerce retailers in luxury, entertainment, fashion, and other industries that are not absolutely necessary to survival will see a steep decline in sales

E-commerce retailers in baby products, health and household, grocery items, pet supplies, and personal hygiene items will see an increase in online demand. 
Final Thoughts
To wrap it up, if you are a digital marketer or an E-Commerce store, there are fewer chances of you to face a tremendous loss than quite a lot of other businesses. You can still serve your prospects digitally and shift your resources to the digital mediums. Yes, you will suffer, but you are better than most! Digital marketing agencies and E-commerce sites have a lot of opportunities to adapt to the new normal and ride the wave. 
Let us know if you have anything to add to the story! 
---