HostPapa – complete review 2020
---
Introduction
[eafl id="19698″ name="HostPapa homepage" text="HostPapa"] is an independent North American web hosting company that started operating in 2006 that focuses on small businesses. It currently has just over 200,000 website owners with work offices and operations distributed in Europe, the United States and Canada.
Something to highlight in these days of climate change and global warming is the fact that they operate green hosting. Host Papa is committed to reducing its carbon footprint. How do they achieve this? They use renewable and alternative energy, through a system that is powered by wind energy.
HostPapa's hosting plans are relatively inexpensive and rival the best ones in price. However, their list of services probably includes everything you may need from a hosting provider.  HostPapa has domain name registration, website builder, email hosting, SSL certificates, shared hosting, VPS servers, WordPress hosting, online store, reseller hosting, web development and marketing services.
Extra features
Website Builder – Allows you to achieve a fully customized layout with unique tools such as templates, themes, forms, cross-platform services, template optimization, and site organization.
Email-only accounts: they have a series of own-brand email solutions as well as  GSuite and Office 365 integration
Technical support: through email, real-time chat, phone call and tickets.
Multilingual support and interfaces
Domain registration: If you contract a package, the first domain registration is free.
Guarantee: 30-day money-back no argument guarantee
Security: They offer Sitelock integrated into their larger plans
SSL certificate included even from the most basic plans
Cloudflare CDN included from the basic plan
Free migration from your current host
One-click CMS installation
The HostPapa plans
[eafl id="19699″ name="HostPapa Shared Hosting" text="Shared hosting"]
This is the most common type of hosting because it is one of the cheapest.
The key is that several hosting accounts share the same physical server, this means that they share the server's processor, memory, its hard disk, etc.  In other words, if you contract a shared hosting, you will actually be using the resources of a web server together with other clients. Of course, the data is private to everyone; none can enter your hosting nor you will be able to enter the rest's hosting.
Starter: A package that is perfect for a personal website. It comprises 2 hosted websites, 100GB of disk space, unlimited bandwidth, free first domain registration, 100 email accounts, more than 200 free applications, technical and telephone support.
Business: Ideal for small businesses that want to have more than one website. Unlimited websites, disk space, bandwidth and unlimited email accounts, free first domain registration, more than 200 free applications, technical and telephone support.
Business Pro: The difference with this Pro package is that there is an added performance which translates to speed and security.  An unlimited number of websites, disk space, bandwidth and unlimited email accounts, free domain registration, more than 200 free applications, technical and telephone support.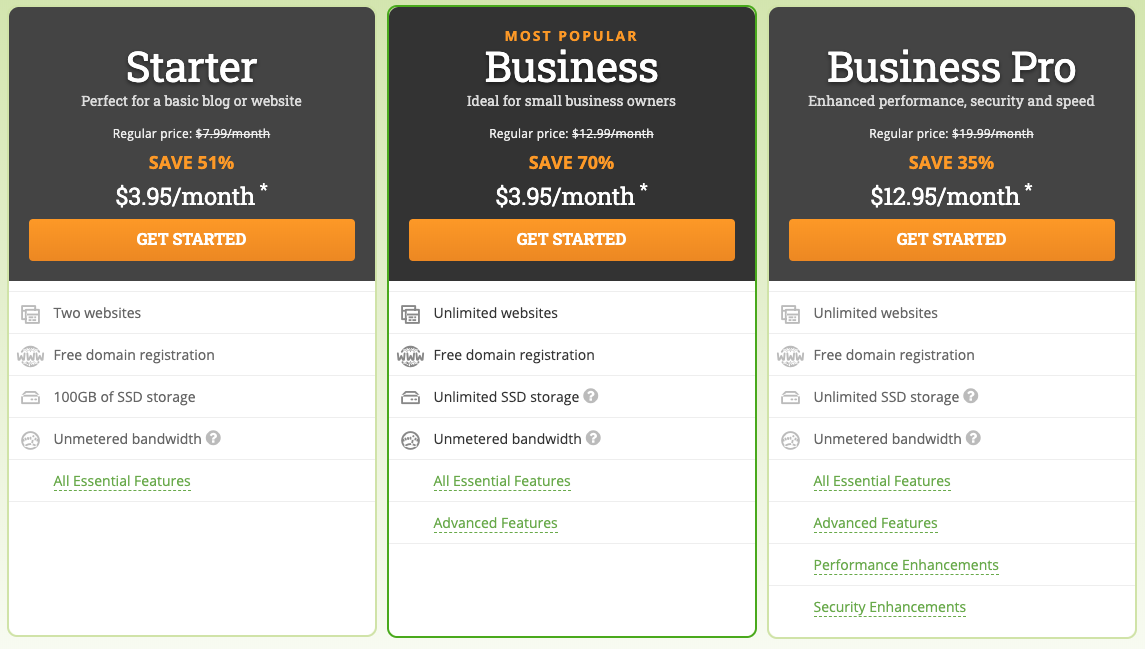 They also have dedicated [eafl id="19700″ name="HostPapa WordPress" text="hosting set up for WordPress sites"] at the same prices as the normal hosting packages.  These packages run on some of the best Linux hosting servers optimized for WordPress which means faster loading, WordPress is pre-installed and specific security issues are monitored as well as expert WordPress.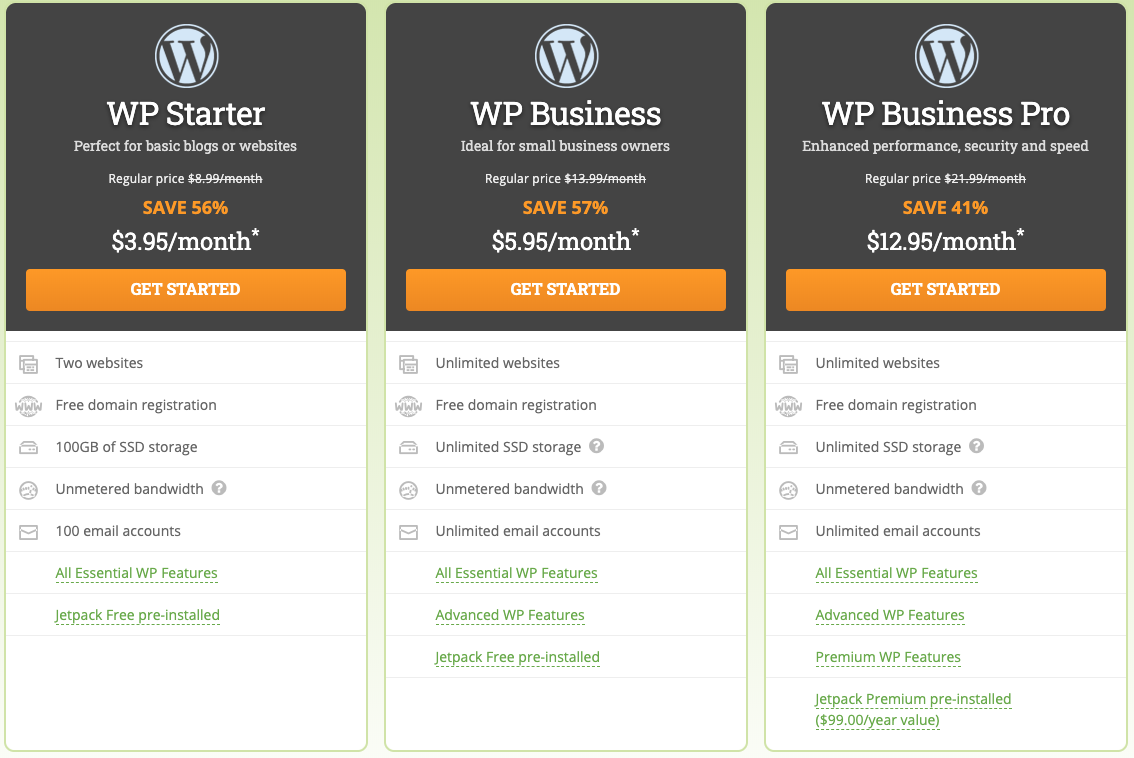 [eafl id="19701″ name="HostPapa VPS" text="HostPapa VPS"]
There are 5 packages available (all going by the names of planets) with a wide range of features including:
Root Level Access
Let's Encrypt SSL
Softaculous 400+ Free Apps
2 IP addresses
Enhanced SSD servers
Host unlimited domains
Free VPS Migration
99.9% Uptime Guarantee
Money‑Back Guarantee
Private Nameservers
Wholesale Domains
The plans range from 4 cores to 12 cores, 2GB of RAM to 32Gb and 6GB to 1TB storage.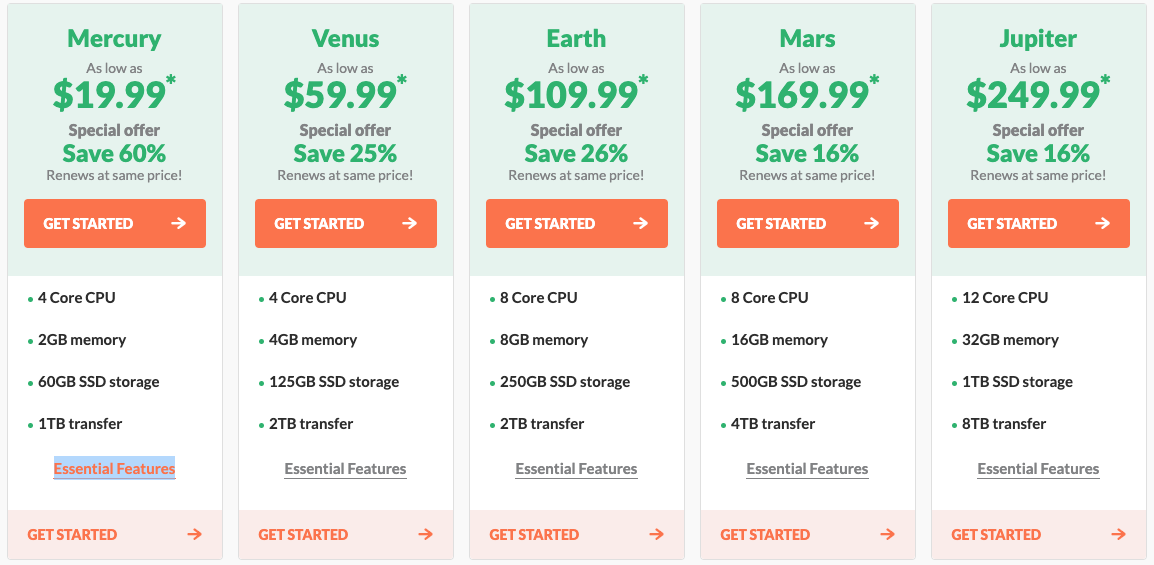 [eafl id="19702″ name="HostPapa Reseller" text="HostPapa Reseller"]
Reseller hosting is basically an option that involves HostPapa, renting space on a hard drive and bandwidth, to another company, usually an SME. This company in turn, rents said space to third parties, who are usually themselves small businesses. Reseller is nothing more than the ability to provide hosting to customers by emulating a web hosting company.
This is a great solution for agencies, freelancers and small IT companies to host their clients under a branded package.  It can become an interesting revenue source. The clients can manage their own accounts and you can charge for maintenance of their space or help them set up email accounts etc.
Once again there are five different options with a bunch of features:
Brandable cPanel/WHM control panel
Private nameservers
Wholesale domain reseller account
2 Free dedicated IP addresses
Assign server resources by account
Ability to create packages
Unlimited domains, databases and email addresses
Domain forwarding
Content delivery network (CDN)
Softaculous script installer (400+ free scripts)
Raid10 redundancy
Disaster recovery server backup
Firewall
FTPS (SSL/TLS)
The plans range from 4 cores to 8 cores, 2GB of RAM to 32Gb and 50GB to 250GB storage.  Bandwidth ranges from 500Gb to 2.5TB.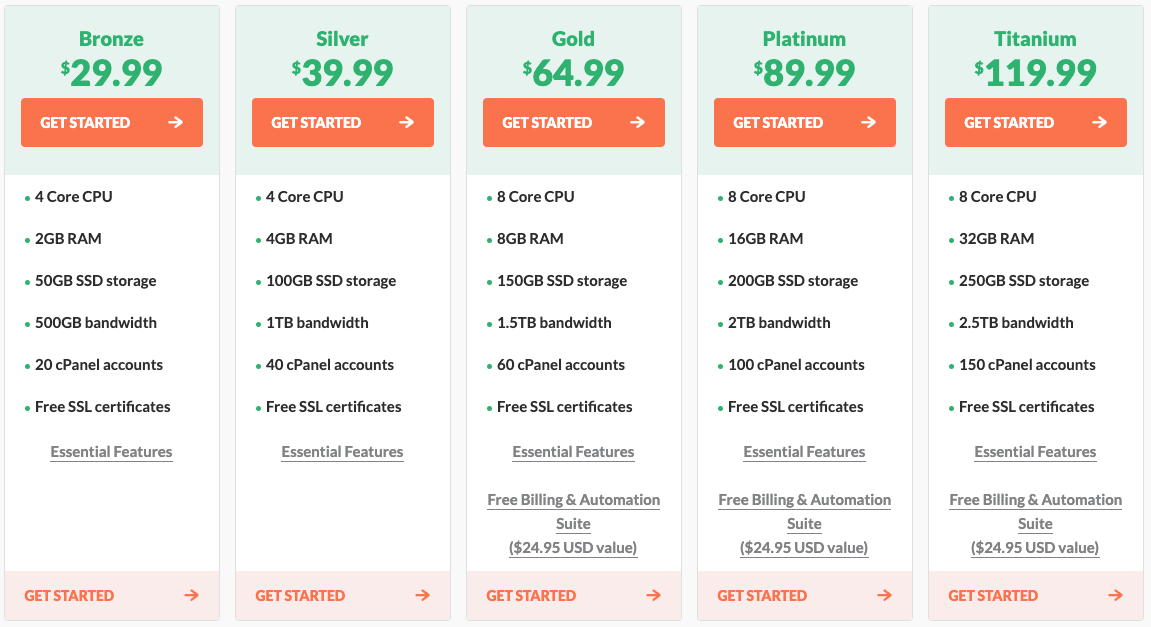 HostPapa Security
HostPapa have partnered with SiteLock (see our review of SiteLock) to offer simple plans that ensure uptime and a hacking free hosting experience.  We believe SiteLock to be the industry standard as far as website protection is concerned and HostPapa clearly agrees.  The SiteLock 911 option is a great option for the one-off problem but the monthly subscription options are an excellent alternative for peace of mind.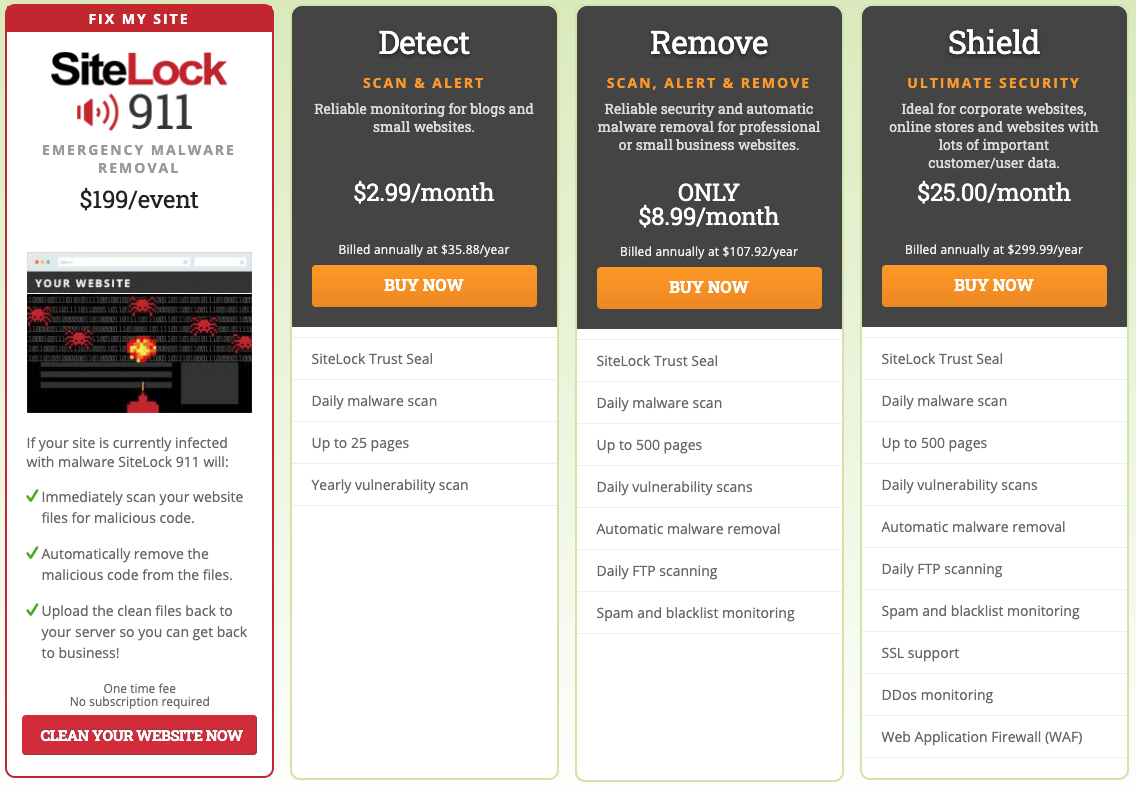 [eafl id="19703″ name="HostPapa Website Builder" text="HostPapa Website Builder"]
By using Hostpapa hosting, you can create any type of web page you want – there are no limits, you can find everything you need for your project.  Plans are flexible and range from as little as $2.99 per month for a 2-page site.  Key features are:
Responsive design templates – making the site equally compatible with mobiles, tablets and desktops
SEO friendly pages – making sure the structure of the page is correct means that you are off to a good start with Google
No technical knowledge required  – great if you are truly a small business and can't afford expensive web designers
E-commerce – yes you can sell online with the Enterprise plan
Tutorials that will help you through the design and build process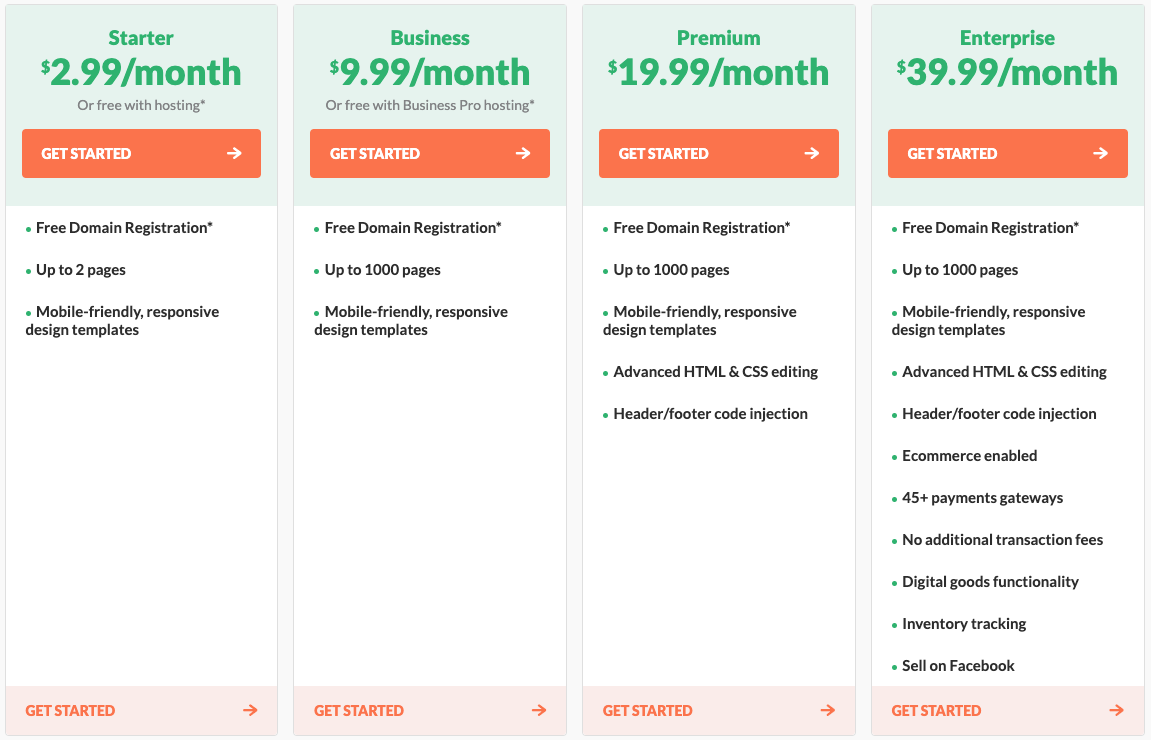 Check out the review of the [eafl id="19703″ name="HostPapa Website Builder" text="HostPapa Site Builder"]
Customer Service
A big part of HostPapa's offering is based upon excellent customer service.  They have several different means of getting in touch and a good Service Level Agreement.
99.9% uptime
24/7 email support
Live telephone and live chat support in multiple languages
30-day money-back guarantee
Free migration from other hosts
Conclusion
HostPapa has made a good impression on us. They are not only available in several languages, but range of service offering that they present is ideal for a small business. For smaller agencies and freelancers the VPS and Reseller options are really good value.
The website builder is a great possibility for the real beginner and the range of sites that they show as examples suggest that as a first step it is a good tool.  Their customer service guarantees appear to be above the industry average.
---