Help Yourself To Lashings Of Links
---
A website is essential to any business, whether its selling SEO services or peddling perfume.  When setting up your business, it's important to remember that, rather than a static object, a website is a living, breathing creature.  To stay alive and healthy, a website needs to bring together several factors including reliable hosting, SEO rich content and links – lots of good quality links. 
Lay your hands on more links
Getting hold of viable, relevant links for your website is one of the biggest frustrations suffered by entrepreneurs and small business owners.  Although links are essential, business owners are increasingly aware of the penalties served up by Google on detection of bad or spammy links.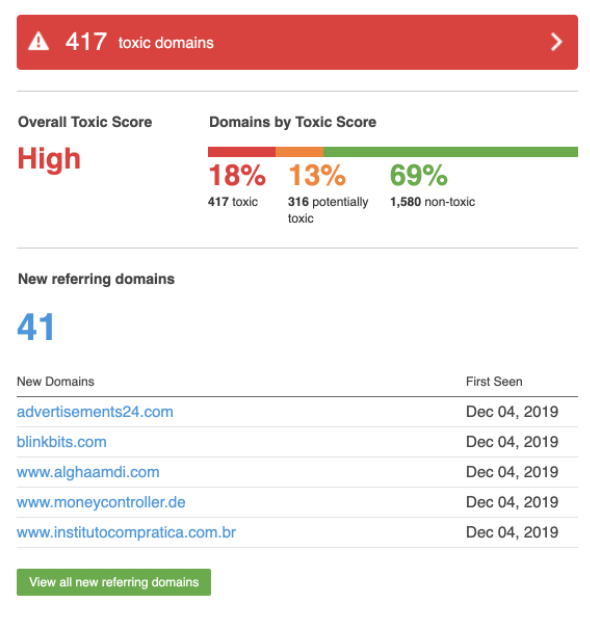 So, how do you nab yourself some good links?  Steal them, of course!  Don't worry, it's not as dastardly as it sounds it's common practice.  It stands to reason that some of your competitors are going to have links which are relevant to your business and, the following is our guide to helping yourself to these links without falling foul of regulations. 

Linkable assets at the ready
Admit it, you were just about to go off and start examining your competitors' links, weren't you?  We'll get to that but, first, you need to make sure that you have a linkable asset ready.  In plain speak, a linkable asset is a really good quality piece of content which are high value enough to attract links on their merit.  
This bit is important as going to the trouble of 'acquiring' links and then pointing them to weak content is as pointless as it is time-consuming. 
Start your engines
Now that you know what you're linking to, it's time to start hunting those high-value links.  What we're going to be doing here is searching out popular competitor content which has relevant links to your linkable asset.  The most efficient way of doing this is to use a tool such as Ahrefs.  
A powerful backlink checker and SEO tool, Ahrefs is a great one to keep handy for many reasons.  In this instance, we'll be looking at the Content Explorer which will allow you to search for content which has received a good amount of attention.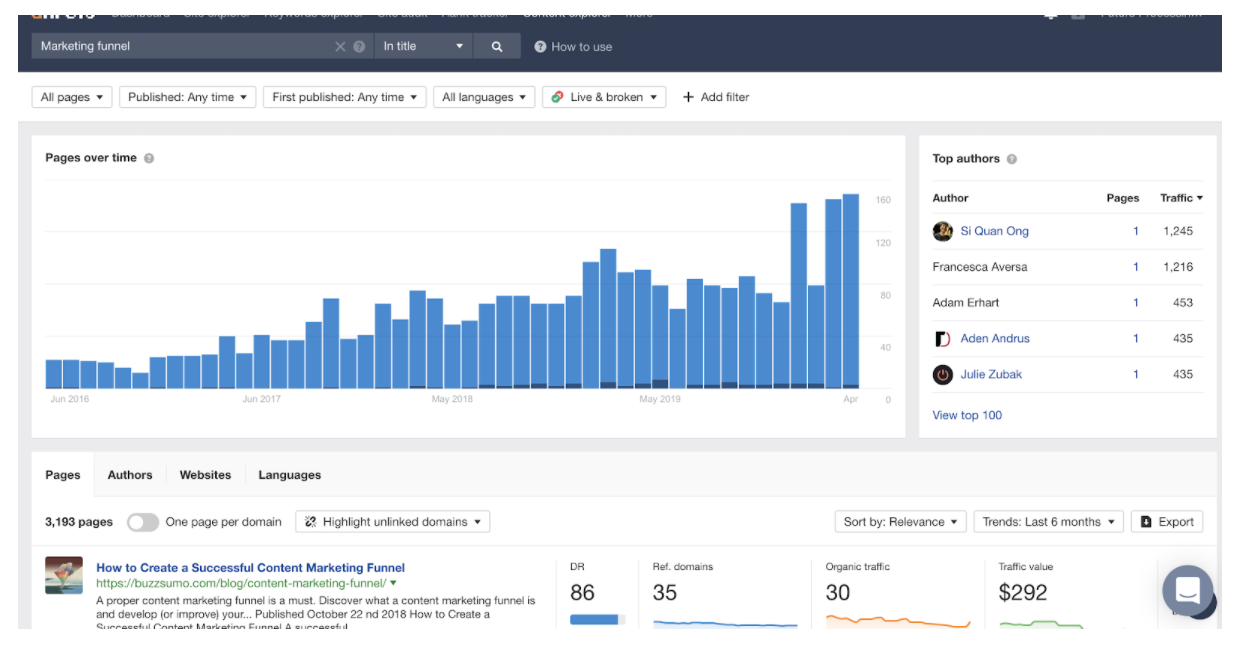 When figuring out what to search for, you're going to be looking for content similar to your linkable asset but which looks at things in a different way (rather than an article which is more or less identical to yours).  
Let Ahrefs do its thing and then sort the results to show you the URLs with the greatest number of referring domains.    Your next step is to check this against the competitor's individual backlink portfolio.  You can now plug the articles into Ahrefs to get a list of the competitors' backlinks.  
This essentially allows you to dismiss anything irrelevant which may have been thrown up in the search.  Don't forget to look at each of the pages properly (i.e. in human kind of way) to ensure relevance.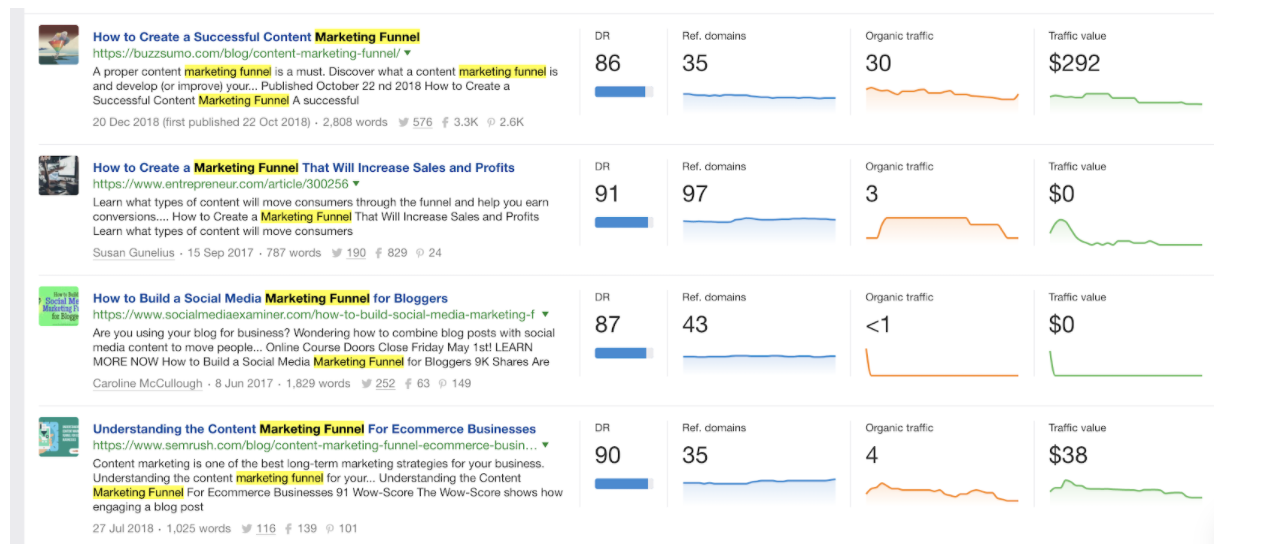 Time to get organised
Now that you've got those links, whatcha gonna do with them?  The first thing you're going to do is set up a spreadsheet to keep things tidy and organised.  A simple spreadsheet will ensure that you know where your links are when you need them.  Next, it's time to extract contact details from them.  
Often life will be made easy for you with a visible email address which you'll then tuck into your spreadsheet.  If not, run an advanced search to hunt down contact details.  Ideally, you want to wait until you have 50 or 60 email addresses before moving onto the next step.  
Reach out
Pat yourself on the back, you're now ready to begin your backlink outreach.  Firstly, don't even think about sending your emails one by one – this will take you an insane amount of time and you're likely to start losing the will to live before you're halfway through.  
Instead, add your carefully collected contact details into a mail system such as Mailchimp, Pitchbox or Gmass which will allow you to send multiple emails all at the same time. 
At this stage, it's a good idea to put together a template of the email that you want to send as you can then use the merge tool to insert names and email addresses.  When putting together your email, it's best to keep it simple, short and to the point.  
Include a link to your linkable asset and explain that you thought of him or her as they are currently linking to similar content (it's fine to name the content and, also fine to be honest and mention that you reached this point through an Ahrefs search).  You can then make your request for a link, thank them in advance and be on your way.
When putting your email together, your best bet is to keep it genuine, friendly and short. 
Once you've sent the emails, leave it a good few days before sending a follow-up and, when doing so, keep it light.  A simple 'I just wondered if you'd had time to look at my article' is guaranteed.  Under no circumstances, keep badgering for a response as this will net you an immediate 'No'. 
Mix it up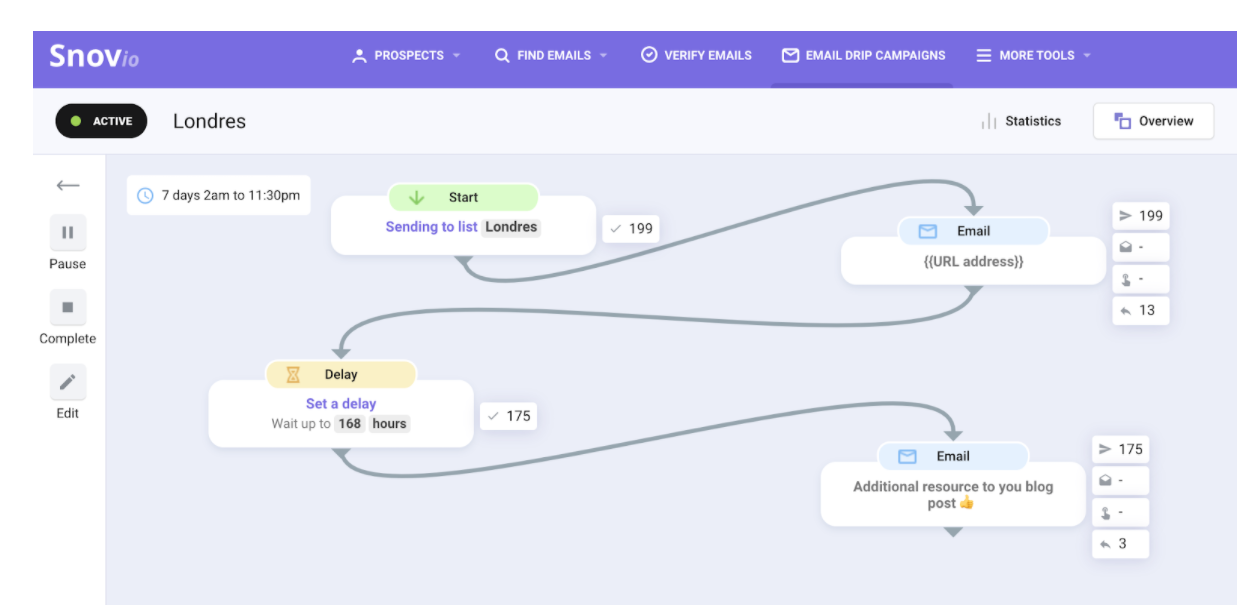 Congratulations on sending out your first emails – your reward is…….that you get to do it all over again.  Well sort of.  After sending out your first batch, it's time to change things up slightly.  Repeat the process above but, this time, change your Ahrefs search criteria slightly.  
For example, if your original search was for yoga, this time you might want to try searching relaxation to find content which has a similar theme but different story.  You've now got yourself a whole new set of contacts. 
Refine and perfect
In an ideal world, your first attempt at stealing backlinks would be an instant hit but, sadly, that's rarely the case.  In all likelihood, you'll get no more than one or two responses but, don't lose heart – as the song goes, 'you've only just begun'.
Now that you've tried your hand at stealing backlinks, it's time to perfect the art.  As you go along, you'll find your ways of doing things and, this only comes from experimentation.  Try widening your search criteria or tweaking your email template to see if you get better results.  In time, you'll find that the whole process becomes fluid and the responses will start flooding in.
As with anything, bagging backlinks from competitors takes time and practice but it will be well worth it as your contact list grows and your traffic increases. 
---