Everything You Need to Consider When Starting Your Online Store
---
According to one recent study, experts predict that retail ecommerce sales will reach a massive $4.13 trillion by the end of 2020. The Global Consumer Survey Report from 2019 indicated that a third of all consumers say that they purchase products online at least once per week – if not more frequently. Not only that, but about 9% of all respondents said that they use voice technology to shop just as often.
All of this is to say that if you've always dreamed of one day opening your own online store, it's beyond clear that now would be an excellent time to start.
Much of this is no doubt driven by the ongoing COVID-19 pandemic – one that has seen so many brick and mortar retail stores close all over the world. With more people than ever afraid to venture too far outside their homes (or at least into crowded retail environments for their shopping), many are turning to the Internet to meet their needs. That is one trend that shows absolutely no signs of slowing down anytime soon.
But still, your decision to start an online store is not one that should be made lightly. You have to both connect directly with your target audience and differentiate yourself from an increasingly crowded marketplace, all at the exact same time. Luckily, this is a lot more straightforward than you might at first assume. All you have to do is remember a few key best practices along the way.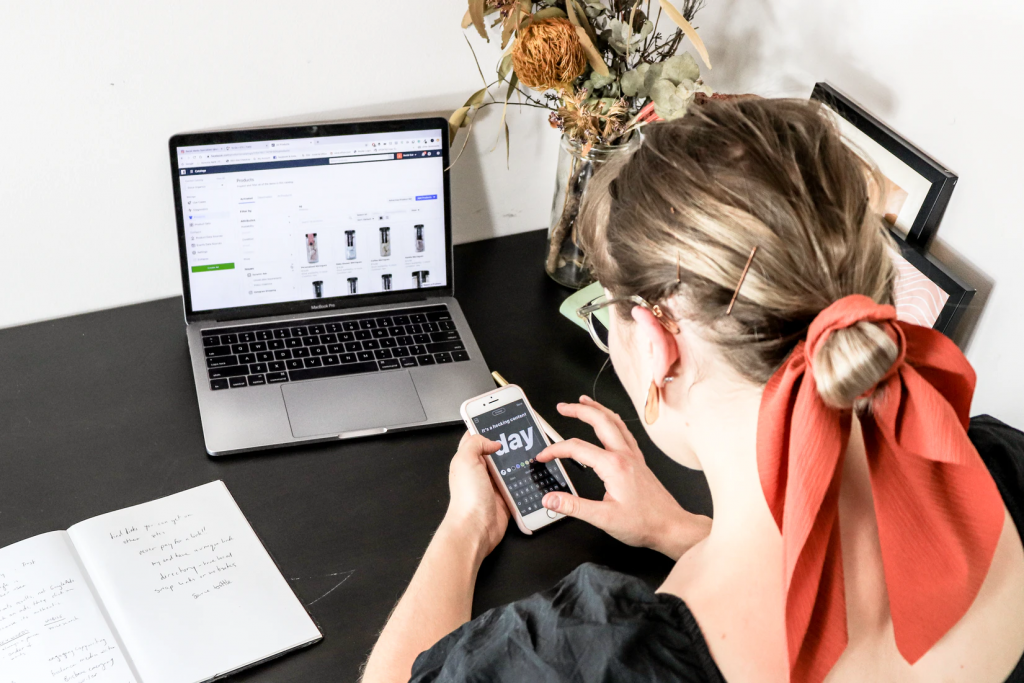 Create the Most Simplified Experience That You Can
By far, the most important step you can take to create the type of online store that really stands out in a crowd involves building the most simplified, streamlined experience that you can.
In terms of your website, make sure that everything is organized in a way that makes it crystal clear what you're selling. Even if your website design looks objectively great, it still ultimately won't do you any good if certain graphic design choices get in the way of the overall layout and functionality.
As a rule of thumb, every element you decide on should make it easier for people to find what they're looking for, not harder. This is true regardless of the type of store you're selling or even which target audience you're trying to reach.
Along the same lines, you also need to quickly and succinctly communicate your unique value proposition in all of the marketing collateral that you're creating. People don't just need to immediately understand what your store is selling – they need to understand why that matters and why they need it in their lives.
So the next time you fire up your presentation maker like Visme (which I founded to help people better communicate with one another), resist the urge to create a 100 slide document that covers every inch of your store just because you can. Always come down on the side of "short, sweet and too the point."
Task yourself with coming up with new and compelling ways to communicate these same core ideas over and over again:
Here is who I am.
Here is what I do.
Here is why I do it.
If you're able to hit those points as consistently as you can, you'll have all the makings of a simple-yet-important marketing message that people won't be able to resist.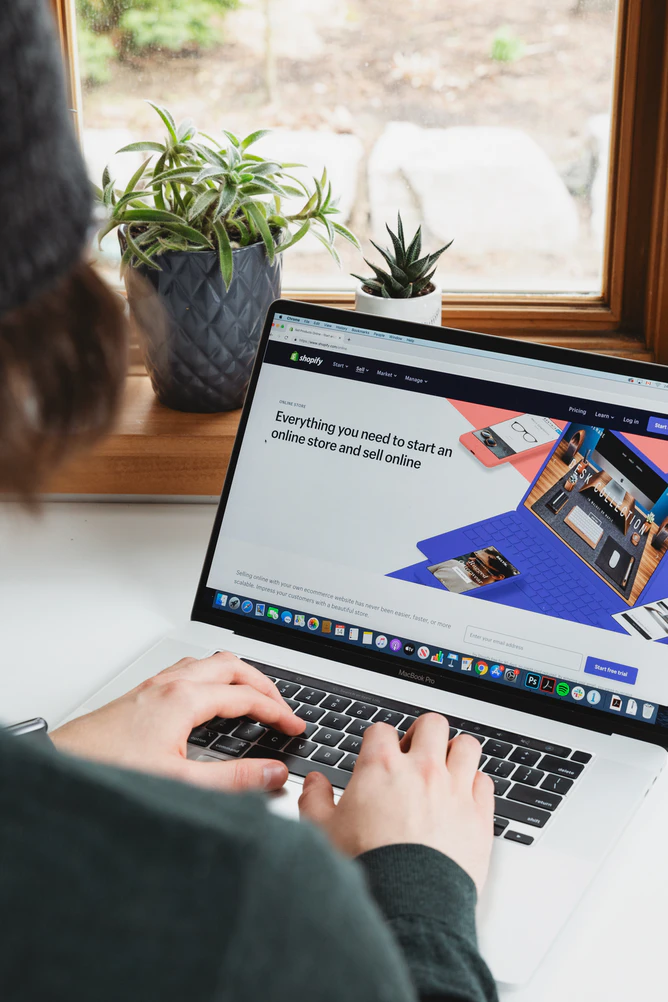 The Importance of Social Proof
Along the same lines, you need to understand that people don't want to be "sold" to any longer. They simply don't have time for it, seeing as how they're already being bombarded by marketing messages during just about every second of every day.
All of this is to say that they're not just going to take your word for it that yours is the online store they've been looking for. The most exciting, engaging ad in the world will still be seen as exactly that – an ad.
Instead, you need to rely on social proof – meaning that you need to start quickly collecting as many reviews and testimonials from real people as you can.
Even something as simple as adding reviews from real customers to your product pages will help immediately improve trust, as people can see that other shoppers just like them had a satisfying experience. This in turn helps with the research they rely on to make better decisions with their hard-earned money.
To encourage people to leave reviews, consider sending out targeted emails to people who have already made a purchase and ask them for their opinions. If that doesn't work, don't be afraid to send out coupons or other promotions to really incentivize them to take a bit of extra time and share their thoughts with the world. Be careful – don't make it look like you're offering discounts in exchange for POSITIVE reviews. Make it clear that you want to hear their honest thoughts – good or bad – and do this as often as you're able to.
Even if you get a few bad reviews, be sure to address them as politely and as genuinely as possible for all to see. Never underestimate what a positive impact it can make to let people see how hard you work for a satisfying conclusion, even if it began with a negative experience.
Likewise, don't be afraid to use a site like Respona to reach out to thought influencers in your industry and other people that the members of your target audience are already paying attention to. Look for people that already have big social media followings and see if you can put together some type of deal. You'll send them one of your top products for free if they'll record and publish an online video of the experience. If everything goes off the way that it's supposed to, your products will be exposed to a far bigger audience than your own – and hopefully you'll be able to break off a piece of someone else's audience and funnel them directly into your online store.
In the end, while it's absolutely true that a great deal of effort goes into running an online store, it really isn't as difficult as you might think. In a lot of ways, the time has never been better to start an ecommerce site of your own, as the chances are smaller that you'll be impacted by another round of COVID-19 lockdowns in the future.
But regardless, with the right approach you'll be able to lay the rock solid foundation that will be built into your next decade of success and beyond.
About the Author
Payman Taei is the founder of Visme, an easy-to-use online tool to create engaging presentations, infographics, and other forms of visual content. He is also the founder of HindSite Interactive, an award-winning Maryland digital agency specializing in website design, user experience and web app development.
---