Digital marketing jobs in 2021, what are the pros and cons?
---
Global digitalization is developing with gigantic leaps. Coronavirus and pandemics were an additional boost to it. Digital marketing is also changing every day and is exploring new ways to reach audiences. Let's see whether making a career in digital marketing is worth it.
+ Companies invest in digital marketing development. According to analytical reports, about 78% of surveyed directors of digital marketing expect digital and ad marketing budgets to increase in 2021. According to experts, the growth of budgets will occur primarily for advertising campaigns on social networks, mobile devices and websites. Thanks to these investments, you can build up a fortune in digital marketing.
+ Digital marketing is exploring its niche in social media. Internet and social media proved to be a success in digital advertising. Marketers reach audiences by bots in social media, podcasts and stream services. TikTok is a great example. It has shown exceptionally rapid growth this year, rising up to Instagram and Youtube level. It is now being observed that advertisers' requests to digital marketing become more and more complex. It means that digital marketing is growing more elaborate, obtains a system, analytics. It is embracing new channels and asks for diverse specialists. People from different spheres and different work experience can start a career in digital marketing.
+ Shopping online becomes more popular. E-commerce thrives thanks to the inrush of clients, who have recently discovered its benefits. So the commerce becomes digitalized and now there are huge opportunities to find potential customers on the Internet or social media. Digital marketing is the main tool to reach thousands of customers and increase brand awareness via electronic resources. That is why it is developing and promising nowadays.
+ So, digital marketing offers numerous job opportunities. According to LinkedIn, a digital marketing role is among the top 10 most in-demand jobs, with 860,000 job openings. This sphere needs more professionals, who possess a wide range of important skills. So if you are competent enough, now is the perfect time to get started in digital marketing. As we can see on Internet sites for finding work there over 65 000 vacancies on this job.
+ Flexible working hours. There is no strict timeframe on some positions, so you do not have to work from dusk till dawn, the company is focused on the final product of your work. You can put forward ideas when they are ready to see the world. What is more, there are also freelance opportunities in digital marketing.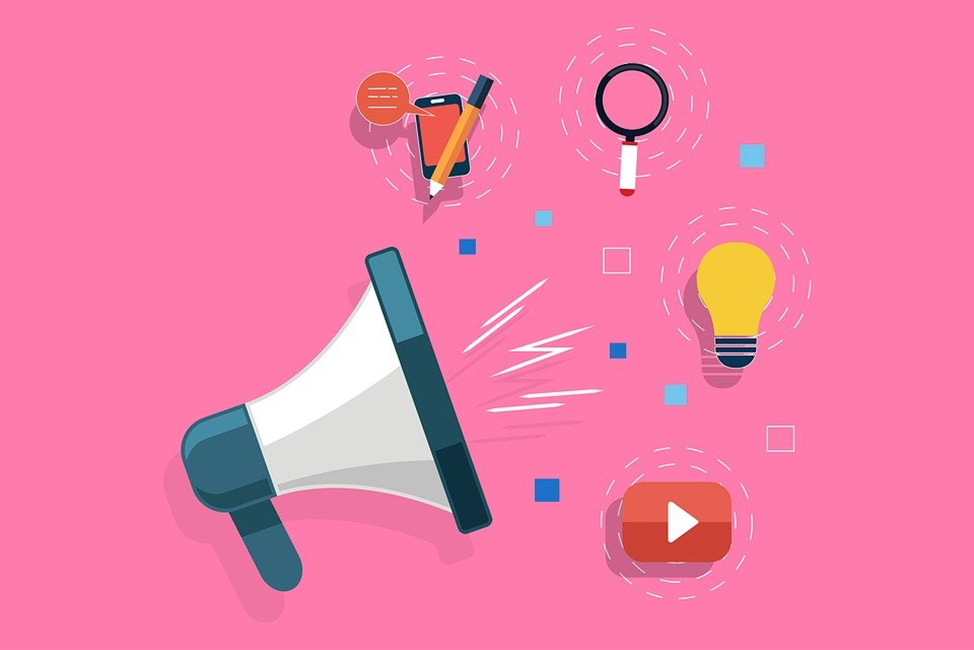 + Why digital marketing is so popular? It is one of the most exciting and intriguing jobs. It truely is a creative job. You can be a writer, a video editor, an analyst, an advertiser, a programmer. A digital marketer should be creative to generate more new ideas on how to spicy up content to attract customers. What is more, in this job you will perform diverse tasks. You may even become a manager of communication with bloggers and meet social media celebrities on regular basis.
+ You can choose one or more of plentiful industries digital marketing deals with. It can be cybersecurity, logistics or animal's shampoo promotion, Botanics or tips to find a job. You can even apply your hobbies and interests to your job – digital marketing works its way everywhere.
On the other hand, there are surely some downsides of working in digital marketing. You should become aware of them before you start a career in this sphere.
– You will have to keep up with the industry's high pace. There are many applicants, who seek well-paid vacancies in digital marketing, and the competition among them is severe. So in order to be a competitive, valuable applicant, you should obtain new skills and know the basics (but the more the better) of SEO, video editing, working with image editing programs. Since digital marketing is transforming, you will have to change with it in order not to lose your job. Moreover, some changes are unpredictable, as with ones brought about by corona.
– You will have to dedicate a lot of time to studying new technologies to use them to make your content more engaging, more attractive among others. It takes extra time to keep up with all modern trends in social media, blogs and other different channels of advertising. The fact is, traditional channels like TV and radio do not work for advertising that efficiently now. You will have to keep a finger on the pulse to track down new leading services and platforms, where you can place your content.
– As in any field of marketing, if you want to make it in digital marketing, you just have to work harder. It was reported that, in 2020, 81% of advertising, public relations, and marketing managers worked more than 40 hours per week. You must be able to work well under pressure and thrive off meeting deadlines and goals that are set. In some positions, substantial travel is commonplace.
These were the advantages and disadvantages of a career in digital marketing. Consider both viewpoints, evaluate yourself and make a conclusion whether you want to surf the rising wave of digital marketing.
---