Conversion Centric Web Design Rules for E-Commerce
---
Since its inception E-commerce has grown at an amazing rate. The rapid boom has been simply magnificent. This segment has transformed the marketing and business industry and is continuing to flourish and prosper. The popularity of bulk of e-commerce businesses results from the mega shift of traditional old fashioned marketing to the modern day online digital marketing.
This huge market acts as a magnet to all kinds of brands and competition in this segment, it actually ramping up faster than the total growth of the market. This means customers will be harder to tap, easier to lose and definitely fussier on price and user experience, due to the sheer amount of choices available in the market.
The present day marketers' harp on the relevance of SEO, social media, lead magnets that convert and yet having an excellent website design to start with is so often overlooked. While all these ingredients do matter, your web design isn't just a happy face. It has a significant impact and can actually make or break your conversion rates by a substantial margin.
As per the research conducted by Stanford University, 46.1% of people say a website's design is the top deciding factor that dictates a company's credibility. Therefore, it is quite crucial that your design looks professional. The aesthetic nature of the website plays a vital role in conversion rate optimization.
With the rampant trend of digitization, customers now prefer shopping online a lot more than they do offline. Thus, it is highly imperative for businesses to consider going online and establish a solid digital footprint in order to align with the current digital trends.
The borderless promise of e-commerce does not necessarily mean one size fits all. The portfolio of your business is composed of customers from around the globe but if you want to retain them and grow, it is vital to understand local shopper preferences and instantly respond to them. Without localization, you may not be able to have an effective go-to market strategy and your opportunity for growth will be quite limited.
This segment has immense potential for businesses around the globe. According to a report by McKinsey, it is expected that customers will spend $1 trillion on cross border e-commerce by 2020, which exonerates the prospect of this phase of e-commerce.
Top Web Design Rules for E-Commerce to Boost Conversions & Sales
A good e-commerce web design is crucial for converting website visitors into customers. In an ideal situation, the design of your website should make the buying process as quick, easy and stress-free as possible. It is important to understand that it does not matter how good your online advertisements are, if your site is not optimized for sales then you could be losing extremely valuable customers.
It is quite essential to have a clear and appealing CTA to convert website traffic into conversions. This is a prevailing factor which turns a visitor into a customer in the shortest amount of time. Consider this to be a prerequisite for all of your content and come up with a CTA message that instigates impulsive buying decisions. Most CTAs are typically Buy Now, Click to Purchase, or Add to Basket, all of these will stand out from the rest of the page to grab your viewer's attention and encourage them to click. This can be implemented effectively by using contrasting colors or design elements that enunciate the CTA.
It is important to keep the wording of your CTA simple and easy to understand. It is a good idea to align your CTA with the visitor's interest for instance, some users on the product page would be interested in clicking Buy Now, whereas others may well be interested in reading more of the copy. Many marketing experts recommend creating urgency on your e-commerce site. It has been proven that when the customers feel a sense of urgency when shopping online, conversion rates can boost up to 332%.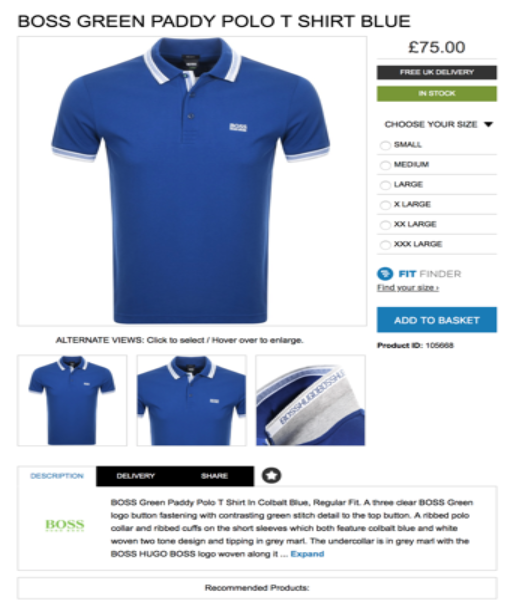 Directional cues normally help people find what they are looking for. There are different tools you can use in your website design to direct and guide people towards their intended products or services. These clues can be a simple arrow pointing out the brand's products or its message. This method has proven quite successful in compelling user to move towards the desired landing page.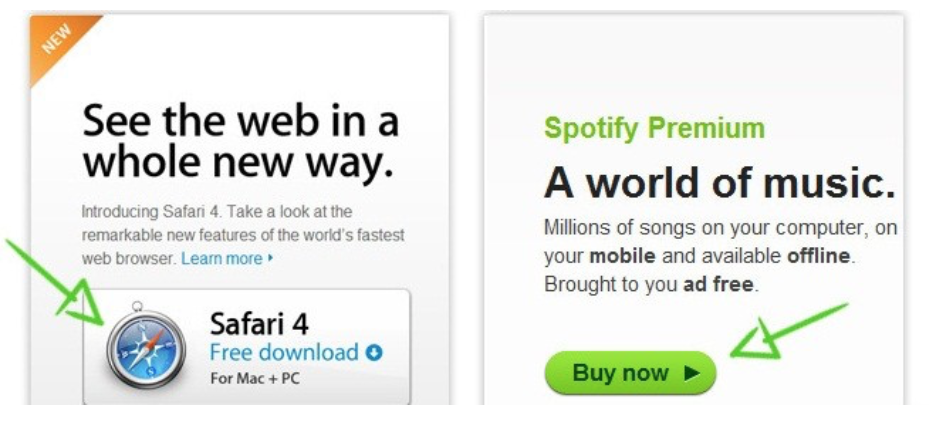 It is quite common in the modern era that e-commerce sites have little shopping cart icons somewhere on every page, these icons facilitate the users to easily view items that they have added to their cart. This is one of the most important e-commerce design strategies. It has been proven to increase conversion rates by having this button visible at all times. It is also recommended making this button stand out by using a bright color that sticks out from the background. This standing out can be done by making the icon larger than other content to make it prominent.
The mobile phone usage in the world is at it all time high. Over 50% of all web traffic is now mobile. Keeping this massive number into consideration, it is essential that your e-commerce site is mobile friendly. In the year 2014, Google officially declared the searches made on mobile massively outnumbered than those carried on desktop. It represents a huge opportunity window for all the e-commerce businesses.
However, now it is quite critical that your website is optimized for mobiles. If not, then users will face long delays in the loading of your website, which can cause a lot of frustration among customers and the chances of them being shifting to competitors' increases by a huge margin. Put yourself in your consumer's shoes, would you prefer purchasing something online from a fast interactive website or a slow one that takes ages to load? The answer is very simple.
There are presently over 200 different ways to pay online that are not reliant on debit or credit cards. These include direct debit, bank transfers, digital wallets, e-invoices, digital currencies and many more. According to a report by Global Payments, these types of transactions are predicted to be over half of all e-commerce payments by 2019.
Having said this, it is quite impossible to have over 200 different payment methods on your website, it is important that you understand the dynamics of your target audience and are able to offer payment methods best suited for them.
By providing the top three payment methods, you can expect to boom your conversion rates by 30% alone. However, it is not that easy to set your payment methods and simply forget about them. The trick of the trade is to thoroughly analyze data received from your customers' checkouts on each mode of payment and be ready to adjust and tweak them accordingly.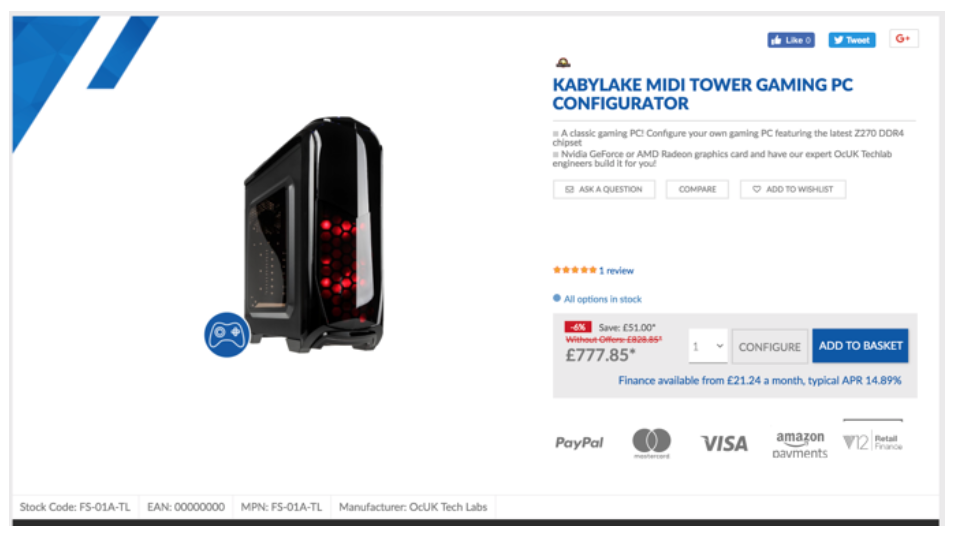 The Bottom Line
A high converting web design is the key to the success for all business types. Conversion rate optimization (CRO) goes hand in hand with the company's revenue growth. To make an online entity profitable, both businesses and marketers should be concerned about visitors performing certain actions such as subscribing, filling out a form or even making a purchase. It is crucial that you correctly understand the dynamics of your target audience and should design your website accordingly.
Author Bio
Sohail Rupani is a Senior SEO Strategist for an agency known for best SEO Services in Florida 'PNC Digital'. He specializes in SEO and SEM techniques. He is passionate about technology and loves to analyze the tech industry in his spare time and stay in touch with the latest happenings. He also writes technical articles about SEO and digital marketing. Follow @sohailrupani for more updates.
---