Competition Proof eCommerce Plans – 7 Steps Success Formula
---
We are presently working with a half-dozen such firms in our strategy group that are attempting to disrupt conventional business models, some of which are anchored in 100 years of history and best practices. To do so, a company must not just teach people how to buy, but also fundamentally reframe its offer. Here are seven essential factors to consider while transitioning from brick-and-mortar to e-commerce:
Begin by developing a strategic plan.
The choices you'll have to make while transitioning from physical to digital are not easy. They should not be made in a vacuum. The first step should be to evaluate these variables in the context of your overall business plan.
Create the ideal supply chain footprint.
Customers anticipate receiving their stuff within 48 hours. Zero-click will be one of the most disruptive innovations of our lifetime, forcing suppliers to reconsider delivery. To ship from various places inside a market on the same day, businesses must establish their footprint from the ground up. This demand can be met by a variety of third-party logistics (3PL) networks.
Be straight forward
It is not difficult to set up an Amazon store, which is both an opportunity and a problem. There are no entry barriers and few opportunities to increase company value. Almost all of our clients who have Amazon storefronts are attempting to achieve at least 50% direct volume on their dot-com sites.
The priority is to keep pricing online, and minimum acceptable prices (MAP) are under threat. Amazon, Wal-Mart, and others speak a nice game about MAP while doing everything they can to distort margin. It's like competing against oneself at an auction.
In a physical store, categories and the goods inside them typically have a purpose. Amazon can serve as your volume channel, while dot-com can serve as your value-creation channel. If enterprise value is your goal, create an independent channel that you own and manage an eCommerce development company.
Be obsessive about performance measurements
Online conversion is a game, and it is both an art and a science. E-commerce shops require the appropriate layout and appearance. Great e-commerce marketers, on the other hand, know how to modify every page to begin a trial, cross-sell, and lead the consumer to action. The clever online merchant understands the outcome of every action, from click-through to conversion, page by page, item by item. Build your business with these principles in mind from the start, then A/B test your whole site to assess actual buying behavior.
Enhance your internet store
Choosing the best e-commerce technology is a vital debate. You will not have the tools to allow conversion or exceptional experiences if you do not create enough functionality from the start. There are significant considerations to be made regarding which e-commerce platform to employ (open source, SaaS, or CaaS) and where to host it (cloud or on-premise). You should have a large enough pipe.
The principles of being a genuine vendor now complicate these options. These cover providing quality assurance, security, and relinquishing control for speed when purchasing an off-the-shelf product. You must also manage PCI compliance (security standards ensuring that companies keep credit card information safe).
Conjoin the physical and digital mediums
It is difficult to succeed in many channels at the same time. If your company is a typical brick-and-mortar operation, you may have hard-to-break practices. What safeguards do you have in place to protect your distributors and salespeople? Channels do not have to compete with one another. They can be complimentary.
A national lighting merchant puts kiosks in its locations to promote additional variety via an internet channel. Every time a product is sold through the kiosk, sellers within the shop are given a commission. Don't put channels against one other; instead, figure out how to make them cohabit. Pickup locations for items are increasingly being provided by online merchants and vice versa.
Make use of social media as an enabler
Glade established the Museum of Feelings in New York to emphasize the importance of fragrance. The emotional response was obtained by illuminated halos of light and clouds; a film about the museum received over a billion media impressions. Social media was used to create an immersive viral experience in this example. Use social media to engage people, start trials, and connect the physical and digital worlds on magento 2 multi vendor marketplace.
There should be a clear vision, mission, and objective for what will be accomplished, in how much time, within what budget, identification of the right resources for and constraints in the face of executing the strategy outlined in the business plan, and what elements will be considered for the roadmap.
It is necessary to have a thorough grasp of the digital marketing tools and strategies that will aid in reaching and acquiring clients. Your company must reach out to customers who are online in a variety of ways and on a variety of devices.
Acquisition of Customers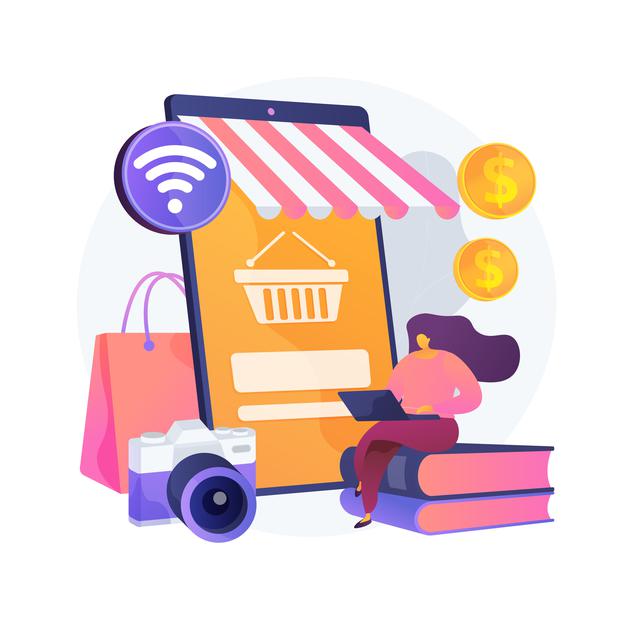 Online or popular digital marketing includes a variety of tools to reach the new generation of customers who use multiple devices actively, through optimization of their search engines, marketing of search engines (paid ads which include cost per click and costs per thousand impressions), social media marketing.
Customers now actively strive with brands to learn the fundamental advantages and unique valuation proposal of the brand during special seasons, to offer a robust support mechanism for querying/clarifying the products displayed and to interact with customer support managers to learn more about return and trading policies, etc.
Customers are additionally inspired by excellent customer confidence through several social media platforms ecommerce development company. New-age merchants have an experience of virtually one-to-one, thanks to advanced e-commerce technology, and this is the very best they can expect from their customers. However, it must be emphasized that a continual effort must be made to seek for features and functions that improve customer experience to make the most use of best-of-class techniques.
A significant statistic for measuring a company's health is the total income earned, the cost of the acquisition, the percentage of converted consumers and the percentage of customers visiting the website via various channels.
These measurements may vary considerably, however, depending on the business objectives. Therefore, each company needs a bespoke strategy to define the essential measures and analyse further.
Author Bio: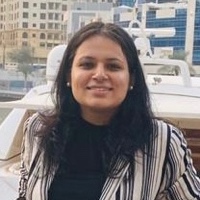 With over 10 years' in experience in financial and non-financial research and analysis, Ankita C Behani moved on to set up IQecommerce, a leading platform in Canada which helps convert the businesses' dreams of having an online store into reality. With her detailed research and unique insights, she helps clients visualize, create and enhance their online performance leading to full digital transformation. Ankita has successfully delivered numerous Ecommerce consulting and development projects for global clients and offered insightful digital marketing solutions. She is passionate about her work and loves to travel and shop.
---