Best Ways to Generate Backlinks for Your Blog in 2020
---
For the sake of generating more traffic for your website, you need to improve its search engine visibility. One effective way to improve ranking and creating more organic traffic volume is to get quality backlinks from highly credible websites from your niche. 
But getting backlinks is not so easy. Often getting good backlinks from reputable websites involves years of effort put into networking, content marketing, and using an array of effective tools. Taking these factors into mind, let's have a look at some of the most effective tips for generating quality backlinks in 2020.
Use Round-up Posts 
The roundups posts using the industry expert opinions and comments within a piece of content can be very effective in generating traffic and boosting your potential in being featured across reputed sites for backlinks. Round-up posts are successful just because most of us search for expert help and tips for being successful in our business endeavours and hobbies. A collection of tips and useful information can quickly engage the target audience. As the additional advantage featured experts and industry stalwarts in your site will be pleased to re-share and even link the content with a post in their own website. 
There are also other ways to do it. In case you don't have enough time to bring your own round-up post, you can also get the same effect by being featured in the collection of other people or brands. That is actually easier at times. There are reputed companies that often conduct surveys and or chat-based opinion gathering and by joining these conversations you can often be visible among other influencers.
Roundup posts are not just limited to expert quotes or opinions. A lot of brands also participate in link roundups as part of their link building strategy. Link roundups are curated lists of articles or resources on a specific topic that you link out to in one blog post. While weekly link roundups are most common, you could also find monthly or yearly roundups. For example, you could reach out to a website that has published a link roundup on the top SaaS articles for 2020, and ask if they could include you in the list. Search for relevant and recent link roundups by applying filters in your search.
Outreaching the Bloggers 
Outreaching the bloggers as of now is probably the most effective but difficult way of getting backlinks for your website. But the efforts and toughness are worth bearing since the backlinks acquired by this technique most of the time are of outstanding quality. Let's explain how website owners can reach out to bloggers.  
The first and foremost step is to create content with a proven history of generating a considerable number of links. For this purpose, you can use tools like Ahrefs or Semrush. Apart from this focus on making enough research for making the article better. 

When you finish publishing the content, your time is up to find prospects who are actually looking for a similar kind of content. After finding prospects you need to outreach each one of them through email and tell them about the content. Don't use a ready template from the internet that looks spammy. 

For extensive automated outreach one can also use tools such as Lemlist, [eafl id="18839″ name="Ninja Outreach" text="Ninja Outreach"] etc.
Blogger outreach is a great strategy if you can find relevant prospects.  
Really Helpful In-depth Guides
How to get natural and fully organic links to your website? Well, there is no better way than publishing helpful and in-depth guides. This helps you to generate quality links because bloggers and experts are always trying to find great content pieces for linking them in their web content. Since relevant linking helps build credibility, they will not hesitate to link your content if they find it really helpful and relevant. This is the benefit of publishing in-depth guides. 
Here the only word of caution that you need to remember is that you should not stuff the content with a lot of common information and tips and make it lengthy. Instead, focus on providing help that really matters for their purpose. 
Publish Guest Posts
A crucial way to generate quality links to your blog is by publishing guest posts to other blogs of your niche or category. Guest posts are always a great technique to generate high-quality links to your blog from reputed websites. Let us provide some of the effective tips for using this technique for generating links.
Aim for the authority websites as the first first priority as even a couple of links from such sites can be highly effective in generating great volume of traffic and quick rise to search engine ranking.

In case you are not easily finding authority websites of your niche for guest posting, look for the websites in an overlapping or closer niche. For instance, a travel blog can easily write for a hotel blog.

Make sure you have carried out extensive research before outreaching the reputed websites and blogs. Always start with three to four blog ideas outline ready before reaching out to the people. Whenever you get a reply, just send them an overview of the post or the complete post, as soon as possible.

There are many websites and blogs without a "Write to us" page, but that should not prevent you from targeting these websites or blogs.

Always pitch a unique value proposition with your post that considerably adds value to the web content strategy of the target website or the blog.
Publish Industry Stats and Case Studies
What happens if you don't need to struggle for getting backlinks for your website? You can get quality backlinks coming on your way as well. Well, publishing case studies or industry stats can be the effective way to achieve this feat simply because many leading content creators or experts prefer linking quality case studies and stats to their contents just for providing quality information and relevant insights. Publishing case studies you can also boost visibility for your website.
There is a very effective approach to use this technique successfully for generating high-quality backlinks for your website. First of all, you need to find out highly relevant and link-worthy content and then improve it further with new information and insightful narratives. Lastly, you need to reach out to the right people with your content. You can also transform a link-worthy content into highly visual content that gains quick traction. An image-based guide comprising screenshots can really be helpful for the target audience and attract linking.
Use Facebook Groups
It is a fact that Facebook as the biggest social media space boasts of literally every type of expert across all niches. You can find experts of all niches and groups of every category on Facebook. For generating links and becoming visible you can always join the right Facebook groups in your industry niche.
Besides reaching out to these influential people and experts through Facebook posts or messages, always create substantial value for these groups by posting relevant industry-specific contents including trends, stats and insights. While sharing any content in these groups always make sure they are of optimum relevance to the group niche and respective audience.
Conclusion
If you are trying hard to get backlinks by reaching out to dominant websites and blogs from your industry and always waiting for getting replies, you sometimes feel the exercise to be futile. But it is actually not. If you are updating your own website with quality contents on a regular basis and are outreaching people every once in a while, you can soon see your efforts to bear fruit. Remember, publishing quality contents for your own website is the most important aspect of generating quality links.
Author Bio: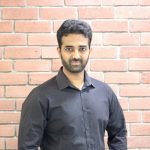 Atman Rathod is the Co-founder at CMARIX TechnoLabs Pvt. Ltd., a leading iOS app development company with 13+ years of experience. He loves to write about technology, startups, entrepreneurship and business. His creative abilities, academic track record and leadership skills made him one of the key industry influencers as well.
Social Links:
Linkedin – https://www.linkedin.com/in/rathodatman/
Twitter – https://twitter.com/RathodAtman
Medium: https://medium.com/@rathod.atman
---