A Fast, All-Inclusive Guide to Local SEO in 2020
---
Local SEO is the process of optimising your website to generate traffic from local queries. Search engines like Google have a specific set of criteria they use to rank local search results, meaning you need to do more than just standard SEO to come out on top.
Research shows that 46% of all Google searches are local, with 72% of consumers following up by visiting a business in person. This makes local SEO an invaluable tool if your business relies on nearby customers and provides location-based products/services.
There are many levers that you can pull to create an effective Local SEO campaign, and in this article, we're going to summarise them in one fast and inclusive guide.
Set Up and Optimise Google My Business
Research from Moz indicates that Google My Business is even more important than your website for Local SEO.
If you aren't already aware, Google My Business is a local business listing that you can create through Google. This listing will show up when customers Google your business.
To optimise your Google My Business, you will need to set up your listing (or claim an existing one) and comprehensively fill out all the information. This includes:

Business name & short name

Business category

Address & phone number

Website link

Products & services

Photos & videos

And much more 
For a step-by-step guide, view this comprehensive article on Google My Business.
Perform Local Keyword Research
Great Local SEO involves comprehensive keyword research. To get started, type your products or services into the Google search bar. Google's suggestion feature will autocomplete a range of commonly used keywords for you (the keyword cafe can generate "cafe near me" and "cafes open near me").
If you search for cafe and scroll to the bottom, Google will also give you related keywords. These might include "cafes near me for breakfast" and "best cafes in Melbourne CBD". 
The Google Keyword Planner and other keyword research tools can also provide keyword ideas specifically for your location. The general rule of local keyword research is to take your product/service keywords and add locations. For example, "cafe in Richmond" or "cafe in Richmond for breakfast".
Finally, remember that more people are using voice assistants to search the web. This results in longer key phrases and more natural language. So as well as "cafe in Richmond for breakfast", you may also want to optimise for "where can I find a café that serves breakfast in Richmond?"
Optimise Your Web Presence for Organic Search and Google's Local Pack
When you make a local search, Google will display a map with three local businesses beneath it, as well as the standard organic listings. This is known as the Local Pack, the Map Pack or the Google 3-Pack.
When it comes to Local SEO, your main priority should be appearing in this pack for relevant searches. This is because the Local Pack appears above standard search results, giving you an immediate advantage.
Of course, optimising your website to appear in organic search results is also a priority. 
Thorough keyword research and setting up your Google My Business are the first two steps in optimising for both the Local Pack and organic search results. As well as this, you should also complete the following steps.
Generate Positive Online Reviews (and Respond to Them)
Around 85% of people trust online reviews as much as they would a personal recommendation. Google trusts online reviews too, which is why you want to see positive reviews on your Google My Business.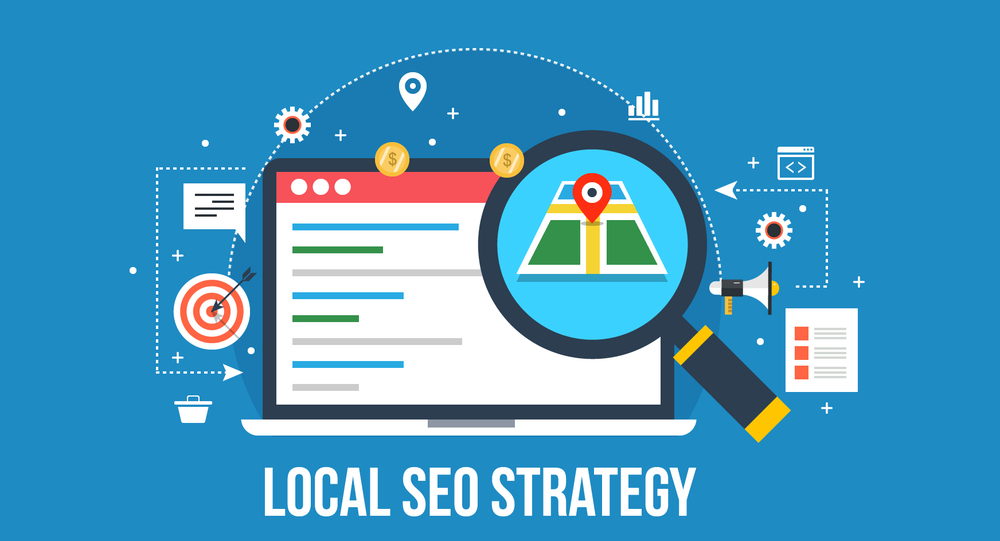 While you can't and shouldn't coerce customers into leaving reviews, you can ask happy ones to leave you a review in the right place. With Supple Reviews, you can generate a direct link to your business's Google Review page, giving customers an easy link they can follow to help you out.
It's also important to engage with and respond to both positive and negative reviews.
Ensure Your Name, Address and Phone Number Are the Same Everywhere Online
This includes your website, Google My Business, and any online business directories or listing sites. If you change any of these details, update them in all locations as soon as you can.
Optimise Your Website for On-Page SEO
The same rules of on-page SEO still apply for Local SEO optimisation, including:

Unique page titles with your focus keyword and location (approx. 70 characters)

Unique meta descriptions with your focus keyword and location, written in a way that makes the reader want to click (approx. 150 characters)

Linking to other useful and relevant resources on each page of your website

Keeping your URLs short and including the focus keyword
 Create Local Content
Create multiple unique location pages for your products and services. Include both the location where you are based and other surrounding suburbs that you want to target.
You should also write articles that cover local industry news, provide local resources, and generally attract a local audience. E.g. an article that covers 'the best parks in Richmond for a takeaway café lunch'.
Finally, embed a Google Map showing your location on the About or Contact page of your website.
Generate Local Backlinks
When it comes to Local SEO, look for opportunities to build relevant local backlinks on:
Distributor, supplier, or wholesaler websites

Websites of other nearby businesses you don't directly compete with

Websites of local organisations you sponsor

State and local Chamber of Commerce websites

Local press websites due to winning an award or participation in other notable local events
Make Sure You Have a Social Media Presence
Maintain active social media profiles, especially on platforms that are relevant to your industry. For example, many cafe owners post images of their menu on Instagram.
Social media profiles tend to rank highly when people search for your brand, and they're another place to confirm your name, address, and phone number. Social media is also a place where you can share the local resources you have created, including your optimised Google My Business listing.

Get Started with Local SEO
If you've never considered Local SEO before, you can follow this article to improve your local rankings. Alternatively, you can go through and complete the steps you might have forgotten, such as completely filling your Google My Business or responding to customer reviews.
In any case, we hope this article helps you realize what it takes to get to the top of local search results. 
Author Bio: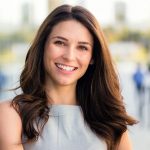 I am Kate Westall, a freelance writer, and a professional blogger, who enjoys enlightening others about unknown and little-known facts. I love to write on all general and professional topics like Home Improvement, Fashion, Health, Travel etc. 
Please follow me on:
https://www.facebook.com/katewestall20
https://twitter.com/KatenWestall
https://www.pinterest.com.au/kate_westall/
---