7 Secret Tactics to Run a Successful Email Outreach Campaign
---
Everybody wants their email outreach campaign to be a successful one. But not everybody has or knows what it actually takes to run a successful email campaign. The problem with email marketing is the fact that it is very competitive. If you do not know, around 270 billion emails are sent per day. That is a crazy number to compete with but it is what it is. So, your target audience already has other people who have targeted them and are also running an email marketing campaign on them. 
There are many people with a mailbox full of unread messages while there are others that read most of their mails but never respond because there is nothing new to see. That is why it is important that your email stands out if you're going to run a successful email campaign. 
If you have been frustrated by previous failures, here are 7 tactics that you should consider before embarking on your next email marketing campaign.
1 Use a subject line that catches their attention
Like I mentioned earlier, email marketing is competitive and people receive loads of messages every day. So, it is easy for you to own email to be lost among a host of other emails. This, therefore, places emphatic importance on the subject line of your email. With your subject line, the email recipient already has an idea of what to expect from the content of the mail. 
For the most part of it, you will be emailing people that you do not know and likely do not know you either, so, it is even harder for them to open the mail and read it. So, you need a subject line that is creative, informative and compelling. This will make them curious about what is in the mail and before you know it, they are reading and replying to the mail. 
2 Add value 
By nature, humans naturally focus on their wants and needs. Website owners also want to ensure that their website offers a great user experience because this will consequently lead to more revenue for them. They try to avoid dead links and mistakes on their websites to this effect. 
If you have highlighted a problem with a particular website or blog, for instance, this offers you a chance to tell the website or blog owner about it. This way you will be providing value to the individual. They become indebted to you and feel obliged to pay back the favour firstly, this gives you a free pass to their email. You can be sure that they will read your email and reply to it. 
3 Research your audience and personalize your emails 
A fast route to getting a recipient goes through your email is to get personal with them. Far gone are the days of Dear Sir/Madam. This is more likely to turn people off these days than to get them to read your email. As a matter of fact, people find it difficult to open impersonal emails. So, you have to get personal with your target audience if you want to improve the performance of your email marketing campaign. This might require you to research and know more about your audience with tools like energise.co.nz there to help you. It is also important that your message is very short and it comes with a visual eg image, GIF, etc. 
Tools like
Respona
can help you quickly and easily personalize your outreach emails through their AI assistant. It studies the content created by the influencers to come up with the perfect personalized pitch.
4 Make them see an opportunity to gain something from you 
While many email marketing campaigns are about how you (the marketer) can benefit from the recipient, have you ever considered the effect of offering the recipient an opportunity to gain from you too? This technique offers something tempting for the recipient and portrays you like someone or a brand who is ready to add value to them (which you should be, by the way). So, they find it easy to reply to your email because it arouses their interest. Your subject line is also important here, as it has to carry a bit of that promise you are offering. This is where you bring out the creative ability of the assignment writing services personnel in you and write something short but effective. 
5 Request for feedback
It is a psychological thing for people to want to share their feelings, thoughts, and opinions about a particular thing. People also want to have the feeling that their voices are heard and their opinions also count. So, a lot of people would be willing to give you their feedback on what you do. It is the same for your email marketing audience too. One of the easiest ways to build a connection with them is to request feedback from them about their work. Although this will help you improve yourself and your work or your brand, it will also help you get the attention of your email audience and kickstart a conversation with them. A marketer at on of the Mailchimp alternatives tried these tactics on me once and it worked. I had to go and read the person's writing so that I could give feedback on her work.
6 Use the right words
Words can be magical. When you use the right words for the right people, then you have a weapon in your hand to be very convincing and persuasive. The same thing applies to email marketing. If you use the right words, you are more likely going to get a response. 
Your audience might not have the time to go through all of their mails. Your window is your subject line. It should carry the value of the mail and this must be evident. When they go through your emails too, it should be very readable and valuable. Keep it short. Use short sentences and paragraphs, use active verbs, etc. 
7 Watch your timing
When it comes to sending emails for your marketing campaigns, timing is very important. You do not just send the email at any time or on any day. The most successful marketing campaigns have all proved the importance of timing. 
You can't just choose a random day and time to send your emails. The best time for you to send your emails is 6 a.m, 10 a.m, and 2 p.m. while the best days are the middle of the week; Tuesday, Wednesday, and Thursday.
However, you should always pay attention to the response you get when you send these emails on different days and times. Some days and times are more effective than others. And what works for a particular marketer might not work for you. So, it is a good idea to carry out your own little experiment with the days and time to find out when you get a better response and when it  is more appropriate for you to send the emails. 
Conclusion
Email marketing campaigns usually do not come easy and it might require a lot of persistence from you before it becomes a success. It is important that you do not get discouraged by a lack of response. There is something you probably are not doing right. Check your strategy and go again. 
Author's Bio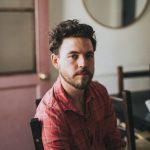 Scott Matthews is a digital marketer with a lot of knowledge and experience in this field. He is a passionate writer and keen to give out information. But he also loves to read and spends most of his free time reading. When he is not reading or writing, he loves to travel, meet new people, learn a new culture and make new friends.
---