7 Link Building Strategies for Marketing in 2019
---
Google consists of a rich algorithm known as RankBrain that takes the liberty of ranking a website organically on its channel in accordance to the relevance, specificity and popularity of the former's content. The analysis of these characteristics is done via link building strategies – an important part of Search Engine Optimization (SEO) – that proves the trustworthiness, credibility and reputation of a website before Google.
There was a time when Google preferred quantity instead of the quality of ranked inbound links on its channel. With time, people began tending to black hat SEO techniques and the whole 'greater quantity for higher ranking' agenda came toppling down.
Google's algorithm, RankBrain, has become vigilant – it appointed Penguin and Panda to unleash new updates every year for the scrutiny of spam content and irrelevant links throughout the Internet to check the authenticity of a website.
Link building today, is all about increasing revenue for your business. The pages where you create links are the key factor in determining the search engine rankings. So, it's not an easy process, instead a gradual one.
7 Link Building Strategies for Marketing in 2019
In order to stay mindfully aware of the way search engines contribute towards the promotion of your website, we've mentioned 7 foolproof strategies for link building in 2019 that are sure to help any digital marketer in his quest.
1 Guest Posts
According to a study, it is said that companies that have a consistent blog rank more than 434% pages with semantic indexing on Google as compared to those that develop content occasionally. A consistent and powerfully enriched blog will help your inbound links to attract traffic and grow amidst competition by a whopping 97%.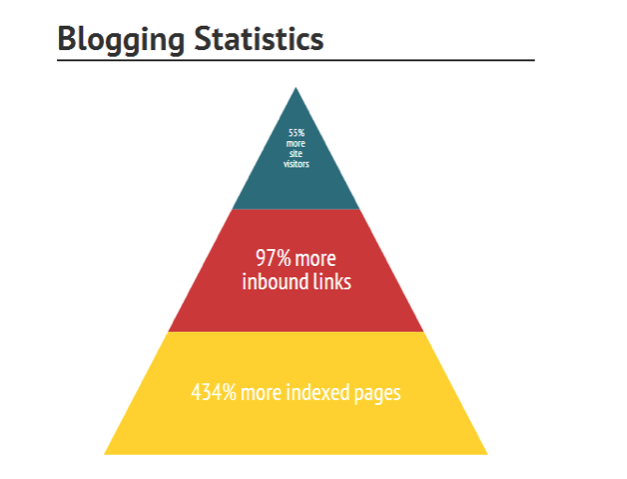 In order to gain authority over your website, you need to create content that is strategic enough for another to publish and market through. This will provide a win-win situation for both of the concerned websites, allowing Google to generate traffic towards your targeted landing page.
Consider the following steps:
Look for websites that market services or products relevant to your niche industry

Ask those websites if they accept guest blogs in exchange of links to your directed webpages

More evidently, look for websites that are already ranked higher on Google. You can do this by simply typing in your relevant query on Google which will further redirect you onwards.

Check out the website's user experience so that you know the type of content that's optimum for interaction and engagement

Make sure that the target audience of your chosen websites caters to social media networks so that your guest post can be shared enthusiastically
For instance, Will Blunt, who was a guest writer for HubSpot a while ago, declared that his e-mail list and inbox flooded with queries from his target audience through the published posts. Danny Iny too, was a novice in digital marketing, but with authority guest posting, he is now the reputed founder of FirePole Marketing, one of the leading names in the industry. 
2 Infographics
According to statistics revealed by Unbounce, infographics have the ability to reach out to the average human brain at least 60,000 times faster, garnering at least 800% more attention from users worldwide than plain text.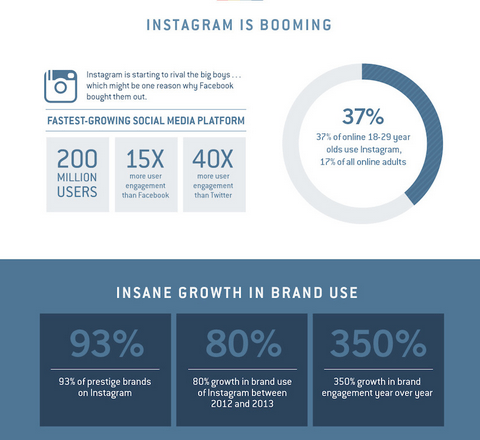 According to Neil Patel, infographics have the ability of generating at least 37.5% more backlinks than the rest of the strategies combined, which advocates its use as a great link building tactic.  In order to proceed with infographics, here is what you do:
Hire a graphic designer or use any of the unpaid/paid tools for creating infographics on the Internet.
Search for information related to your concept with statistics to back up your data. In order to be at the top of your game, go for gigographics (involving GIFs) to capture the attention of your users
Visual.ly, for instance, is an amazing service that allows users to generate infographics easily. The graphics might look pretty easy to go by, but the investment starts from as little as $1000. The graph below shows the rise in trends of infographics to ensure online presence of a business. This is a creative link building strategy to garner more profits.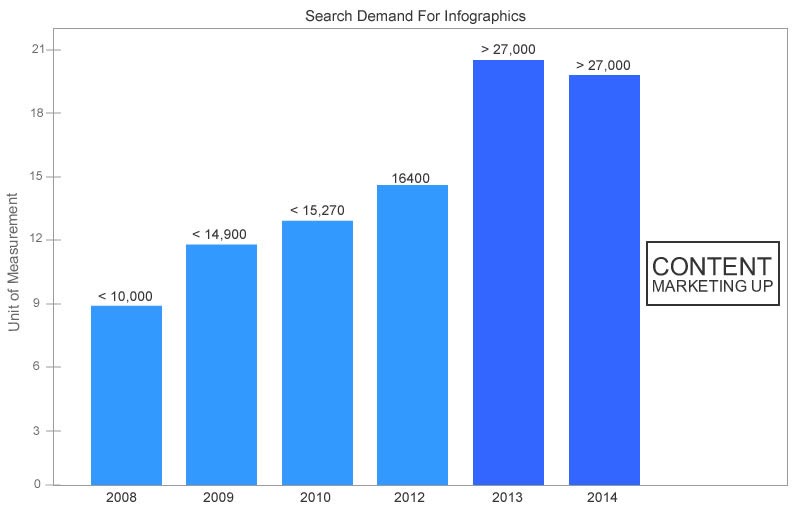 3 Amp up your Social Media
In contrast to outbound marketing strategies, social media has a higher lead-to-conversion rate, allowing digital marketers to take this route for amped conversions. According to Alterian, 7 out of 10 digital marketers have no defined routes regarding their social media strategies.
In order to boost your conversion rate and ROI, try to be interactive with your users. Top digital marketers, including Neil Patel, engage with the people commenting on their blogs on websites and posts of Facebook often.
Learn more about your target audience by paying attention to their interests. This will help you promote relevant content in specific circles, allowing you to reach out to the target audience for significant exposure of your brand and its URL. This will eventually help you boost brand visibility, ultimately aiding you in lead generation and conversion rates.
4 Incorporate Resource Links
Blogs containing resource links from high authority websites consist of content that is not powerful but also worthy of clicking multiple times for the rich source of information. Blogs with compiled resource guides are known to generate more traffic than your typical content due to the integration of high quality links.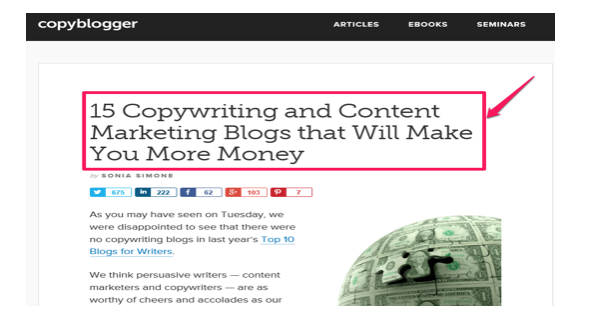 If your industry caters to the niche of business or marketing, then turn to high authority websites such as Forbes, Entrepreneur or The Huffington Post, or if its related to lifestyle, then tap into Harper's Bazaar, Vogue and Elle, so that you can compile high quality resources into a guide on your blog

If your competition has catered to a specific number, say, 15 or 20, then try researching for a higher number of resources to drive more traffic towards your website.

Stick to a category – don't try to cover a huge bubble. Go for something like '50 blogs that cover Influencer Marketing tactics on Instagram exquisitely' on your blog.
5 Check for Broken Links
The broken links strategy is an amazing link building tactic for digital marketers who are already busy or are struggling with ideas to create new, original content. According to a study, it has been reported that almost 36% of B2C digital marketers mess up when creating authentic content for guest posts. This is mostly because many digital marketers don't have the time while some can't seem to devise strategies for interacting with their users.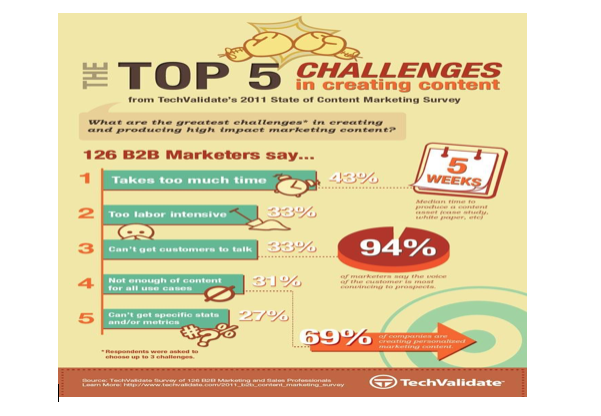 Tackle niche-specific blogs on the internet and hunt them down for broken links – links that are dead and refer to 404 error pages with no content whatsoever

Contact the website owners and ask them if they'd like to use links to your high quality webpages in order to replace those broken with aimless redirection on theirs
If the redirecting webpage is already ranked higher, then your SEO link will not only prove to be a valuable resource for the concerned niche, but also of high quality for bringing traffic to your website.
6 Spy on Your Competitors
According to WebpageFX, websites that have high quality inbound links have a 46.2% chance to rank higher on Google as compared to the 14.9% of chance related to the authority of good on-page SEO content.
Natural links are the way to go which is why they should always be earned rather than paid for. If you don't want to go through the whole ordeal, then try learning a thing or two from your competitors.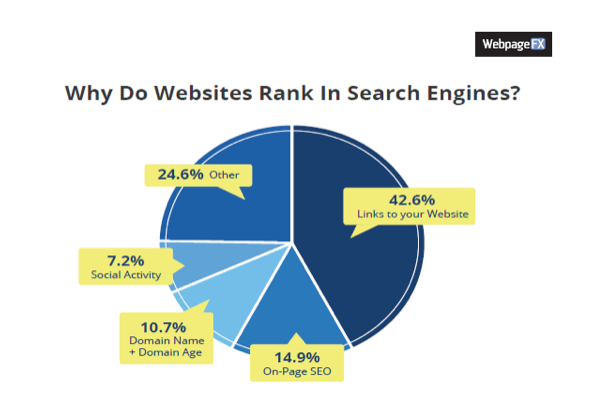 Go to Semrush and add your main keyword onto the search bar in order to know who your competitors are. Once you have a name in your hand, go to OpenSiteExplorer.com to analyze the website for backlinks. Analyze the domain and page authority of the website as well because there are times when the domain authority is greater than the page authority, causing the webpage to rank higher.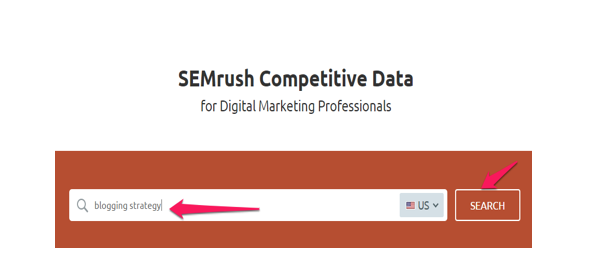 This will also allow you to learn more about their domain information including metrics related to the websites from where they've acquired their backlinks.
7 Link Roundups
Link Roundups are perhaps one of the major routes of acquiring what you want through persuasion and reciprocity. Try not to target blogs with inbound links that only hold your information as worthwhile for its readers.
Consider going for blogs with content that's going to be useful for your readers as well. A lot of bloggers create link roundups simply by networking so that they'd build organic connections by staying away from Google's radar and penalties.
If you want your content to be noticeable by authority resources, then try offering them rich content to display in return as well. Authority websites such as Ahrefs take this route by allotting a day for creating roundup posts every week. It posts resource links including CTAs to its blogs that have performed quite well over the entire weeks' time with relevance to its posted content.
Reach out to these websites via their social media profiles or simply via e-mails to let them know that you're interested in developing content for their websites in exchange for links to your webpages. Market these links on your social media in order to gain exposure and traffic towards your handpicked websites.
Main Image credit https://diggitymarketing.com/anchor-text-optimization/
---