Digital Acquisition Strategy And Future Trends
---
The Internet has been the greatest revolution of the 21st century. The world is changing steadily, and so is the market.
More people are joining the Digital Bandwagon. From small business to a large multinational brand, individuals to groups, a social volunteer to big government bodies, pretty much everyone is out there, trying their best to improve team productivity and gain the attention of their target audiences.
Technologies and devices are getting smarter each day. As a result, reaching the right audience at the right time on the right platform with the right message is turning out to be a daunting task.
For example, if you look at the educational institutes, you'll see that digitalization has completely changed the way they run and impart knowledge. Things aren't the same as they were a decade ago. Mobile phones, social media, user-friendly websites, and relevant content play a big role in creating a brand. The strategy will never be the same.
And neither for the others.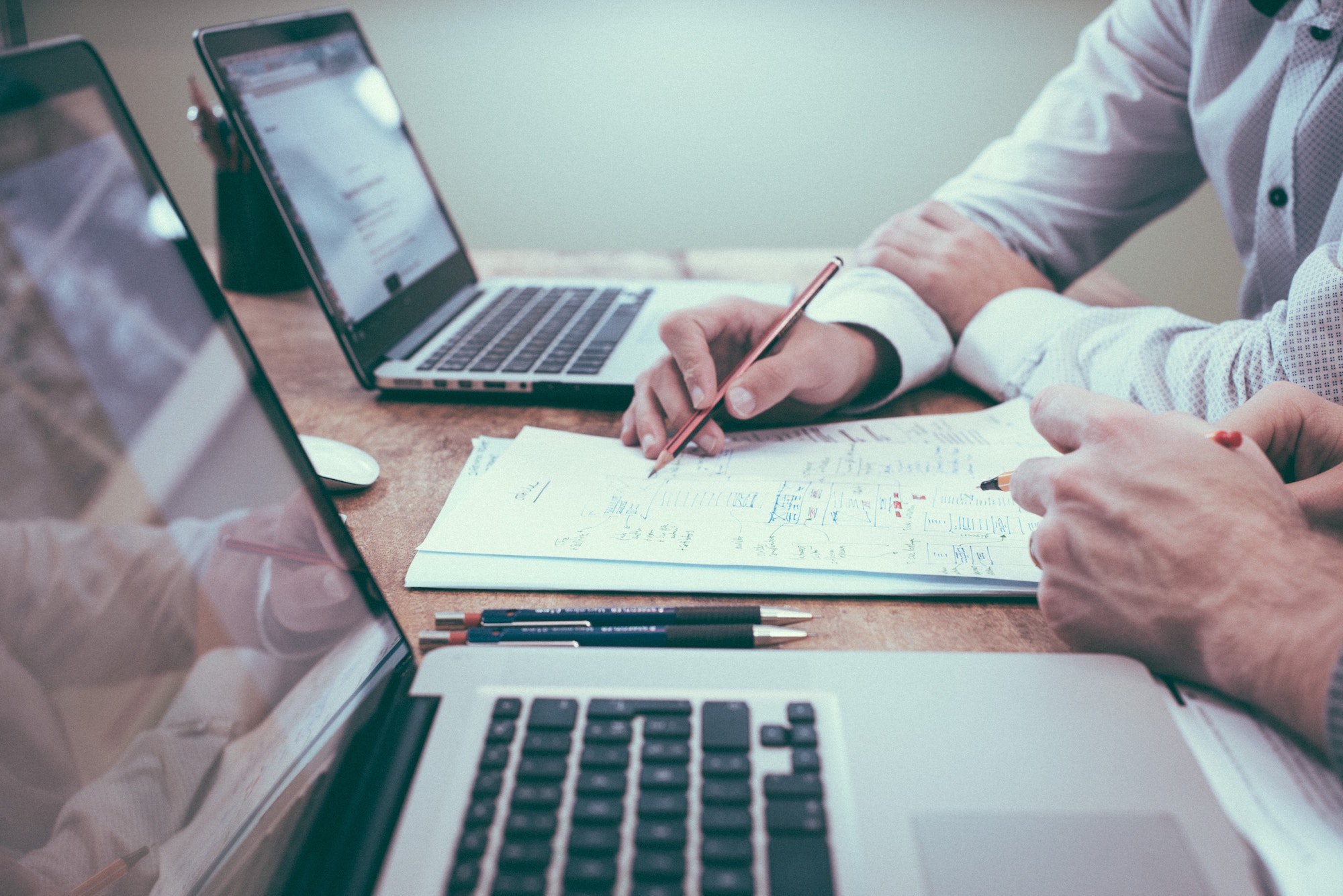 Today, businesses tend to give their best shot when it comes to digital acquisition, but strategizing tactics and goals to rule the markets and the minds in the ever-changing world of digital marketing is easier said than done.
Luckily, entrepreneurs can hire a digital marketing keynote speaker who embraces the change and moves quickly to correct both technology and operational problems by creating an automatic process for those who are struggling and not sure why.
However, if you're looking for a clear and concise guide to boost the outcomes of your digital acquisition strategy, then this article is for you.
Know Your Customer
This might seem obvious, but when you go through those surveys indicating how many companies don't own a proper strategy to understand their customers, there's little to imagine.
How you define your target audience is the key to any good customer acquisition strategy.
For this, you need to understand your customer's behavior, characteristics, needs, and preferences thoroughly. Once you know where they visit, what they prefer, and why they purchase, you've almost done it.
Consider using Google Analytics to find brilliant content ideas as well as learn more about your target audience. It will have general information like where in the world your audiences are and what pages they visit.
Find the Right Channels
You don't necessarily have to be everywhere on the internet.
Once you've identified your customer profile, the next logical step is to determine where they're likely to frequent. You need to build your strategy in a way that these specific channels are maximum targeted.
Keep Your Content Clear, Concise, and Compelling
Content is the king, and it always will be.
Be a little creative and candid while creating your content. Keep it crisp and clear and never leave your content incomplete. Keep in mind that your customers are impatient and will change their channels and choices in the blink of an eye. Therefore, your messages have to be impressive and compelling in order for you to grab their attention.
Avoid Having the Same Strategy for All
Remember, different channels require different messages.
You must avoid using a single common strategy for all your targeted channels. Otherwise, all your effort will go in vain. In most cases, business owners use apps like slack for their team productivity. However, you can use different slack alternatives which can also be integrated with other team productivity enhancer apps.
If you want to enhance your productivity, you should always think differently than others. You have to implement and utilize different channels with different strategy.
Analyze
All these digital marketing tactics and exercises will leave you with a bunch of digital data that has valuable business insights hidden deep inside of it. Without analyzing this data, you won't be able to find answers for questions like:
What channel was effective?

Which campaigns did well?

How many new customers were added?
You can then connect the data to an Analytic engine. Once you find your answers, change the course of your digital acquisition strategy at the right time.
The Future Trends of Digital Acquisition to Watch Out For
#1: More Traffic from Voice Search
SEO has been the key to successful digital customer acquisition. However, 2019 will deliver a shock to the system.
Voice search features are becoming a crucial part of all major search engines. Google Assistant, Siri, Alexa, and Cortana are making search services more accessible. AI helps search engines process different languages, dialects, and accents. But the true power of this technology is the ability to understand the context and meaning of a certain search query.
This is by no means easy. Voice queries are usually longer and more complicated than their text versions. However, Google, Amazon, and Apple are making it happen. So, we can say that voice search will become a healthy source of traffic for your customer acquisition in the future.
#2: Influencer Marketing Is Becoming Critical
Influencers are becoming more and more crucial. Traffic from different social media channels is dropping off due to algorithm changes.
People nowadays don't trust social media as they used to before. Privacy scandals and political hacking have taken their toll.
In a world of spam and fake news, users are constantly in search of authentic content from trustworthy sources. As a result, personal brands are becoming more popular by the day. Whether it's Instagram Fashionistas or YouTube Vloggers, influencer marketing is at its prime.
"Borrowed" credibility has never been the only way to reach out to your marketing, but it's a shortcut. There's still room for smaller businesses to step up and act as key planners in their industries.
Remember, building credibility takes time.
You cannot build a reputation for integrity overnight. That is why you need to have a clear strategy for using influencer marketing to get more customers.
#3: Video Content Is Effective
Similar to influencer marketing, video content also provides amazing customer acquisition opportunities to move forward. Video content, in fact, has been the secret of successful digital marketing for a while now.
Facebook and other social media platforms provide better reach and visibility to video content.
Why?
Well, it's simple. Social media channels earn their money via advertising. So, the longer a user stays on their platform, the more adverts they'll see— this translates into more bucks for the network.
Videos drive user attention.
How?
Let's take a quick look at the stats below:
85% of people

in the US watched online video content monthly on their devices.

54% of customers

prefer video content from a business or brand they support.

87% of marketing professionals

use video content as a marketing tool.

Videos are customers' favorite type of content to see from a business on social media.

88% of video marketers

are happy with the ROI of their video marketing efforts on social media platforms.

Video marketers receive

66% more qualified leads

each year.

An average Internet user would spend

88% more time

on a site with video content.

Where both text and video are available on the same page,

72% of users

would rather watch the video to learn about the product or service.

People are 95% more likely to remember a

call-to-action

after watching a video compared to 10% when reading it in text format.

YouTube

receives more than 1.5 billion users each month and plays over 1 billion hours of video content each day to its users, making it the world's second largest search engine.
Wrapping Up
The future of customer acquisition in digital marketing is one where a user's profile extends beyond their browser session. It's one where their offline activity can be combined by using social graphs and mobile to their online activity.
Technology will enable more creativity, encouraging people to engage more with content through augmented reality (AR) and near field communication.
Did you find this article helpful?
Leave a comment below and let us know about your thoughts regarding digital acquisitions and its future growth and scalability.
Author's Bio: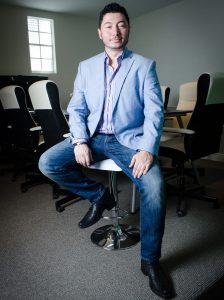 Duran Inci is an Internet technology executive and e-commerce keynote and workshop speaker with 15+ years of experience in e-business, e-commerce systems, integrations, custom programming, SaaS and digital marketing including content marketing, paid search and client acquisition/lead generation.
---