6 Effective Strategies to Boost Your Brand Authority
---
Brand authority plays a vital role in today's business world. It is the ability of a brand to earn customer trust and confidence. A strong brand authority can help you win new customers, retain existing ones, charge premium prices, and weather tough times.
Strategies such as creating captivating content and adding share buttons for a website can make a world of a difference. Let's dive into a few different ways to boost your brand authority.
Create Compelling Content
Creating compelling content is one of the best ways to boost your brand authority. This could be in the form of blog posts, infographics, ebooks, or even videos. The key is to produce high-quality content that will educate, entertain, and engage your target audience.
You can share this content on your site or guest post on other reputable sites relative to your industry. This will help you reach a wider audience and get more exposure for your brand.
Get Active on Social Media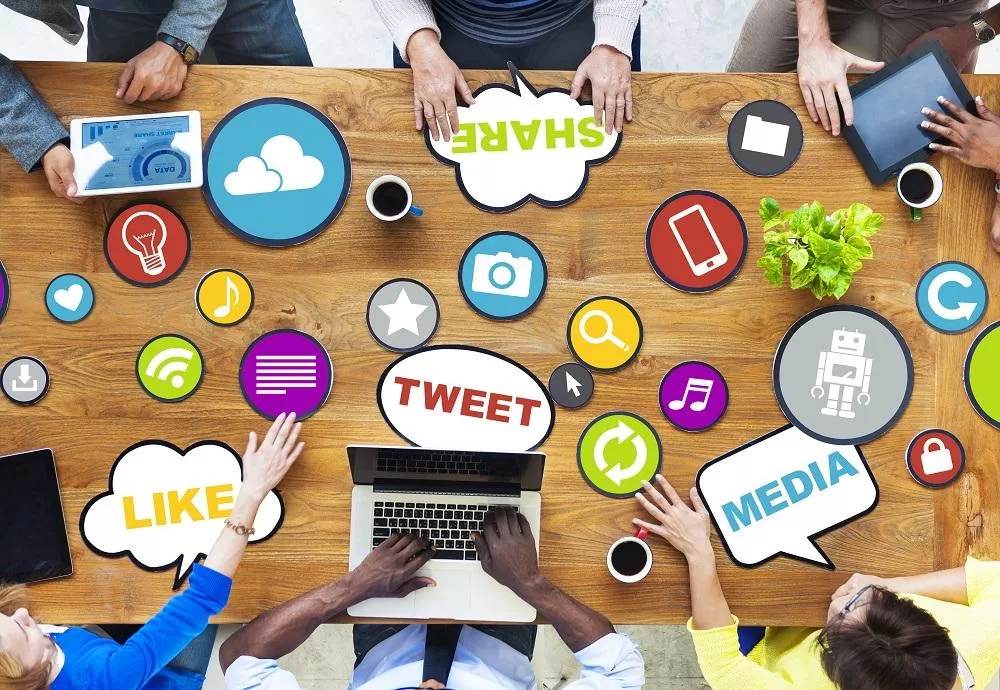 Social media is a powerful platform that can help you boost your brand authority. It allows you to share your content, interact with customers, and build relationships with other industry leaders.
Make sure you are active on the most relevant social media channels for your business. Post interesting and engaging content regularly and promptly respond to comments and questions. This will help you stay on top of your target audience's mind and build brand authority.
Install Share Buttons on Your Websites and Blog
We live in a digital world. It is essential to make it easy for your website and blog visitors to be able to share your content. Installing share buttons for a website makes it more likely that your content will be shared, seen, and read by a wider audience.
When people share content with friends, family members, followers, or professional networks, it gives your brand a vote of confidence, similar to word-of-mouth marketing.
There are various plugins and code snippets available online that you can use to install share buttons on your site. Choose the best ones for you and make it easy for your visitors to share your content.
Leverage User-Generated Content
Another great way to boost your brand authority is to leverage user-generated content (UGC). This is content created by customers or fans of your brand. It could be in the form of product reviews, testimonials, or even social media posts.
UGC is a powerful marketing form because it helps build trust and credibility. When potential customers see that others have had positive experiences with your brand, they are more likely to do business with you.
There are a few different ways that you can collect UGC. You can run a social media contest, add customer testimonials to your website, or even send out free product samples in exchange for feedback, reviews, posts, etc.
Build Partnerships and Collaborations
Partnerships and collaborations are another great way to boost your brand. When you partner with another company or individual, it helps to build trust and credibility. This is because your target audience will see that you're associated with a reputable brand or individual.
There are many different ways that you can build partnerships and collaborations. You can co-host an event, offer joint discounts or promotions, or even create co-branded products or content.
Building partnerships and collaborations takes time and effort, but it's worth it as it can help boost your brand authority and reach a wider audience.
Be Consistent, Creative, and Unique With Your Branding
Branding is one of the most important tips for boosting your brand authority, and it ties into all the tips previously listed. This means using the same colors, fonts, logo, style, etc., across all your marketing materials. This includes your website, social media accounts, email newsletters, business cards, and other collateral.
When your branding is consistent, it looks clean, professional, and trustworthy. Your target audience will be able to easily recognize your brand, which helps to build trust and credibility.
To stand out from your competitors, your branding must also be creative and unique. This means using a style that is different from your competitors. Research your industry and target audience to ensure your branding is on point.
Before You Go
Building brand authority doesn't happen overnight. It takes time, effort, and consistency to see results. Whether it be through creating compelling content, adding share buttons for a website, or leveraging user-generated content — there are many different ways to go about it.
Pick a few strategies that you think will work best for your business and start implementing them today. With time and effort, you will start to see your brand authority grow.
---