5 Ways to Use Presentation Folders in a Digital Marketing Company
---
In a digital marketing company, presentation folders play a vital role in showcasing the services offered to clients more coherently and professionally. Outlining your services in presentation folders can make a big difference in your digital marketing strategy and success.
For presentation folders, design is paramount, as this will inform how your potential clients perceive your digital marketing services. Work closely with the right design team to create the most appealing presentation folders that best represent your company.
Make sure you include as many features as possible, such as lamination, extra-thick paper, pockets, and high-quality logos that align with your brand to impress your customers and clients. And a captivating design and coherent message will make a difference in those all-important first impressions.
Also, print your past and current customer testimonials of those who were happy with your digital marketing services. Testimonials can be the decisive factor in why prospects select your company and your services.
Now let's learn more about the five roles presentation folders can play in a digital marketing company.
Different Ways of Using Presentation Folders for Digital Marketing Agencies
Presentations and Seminars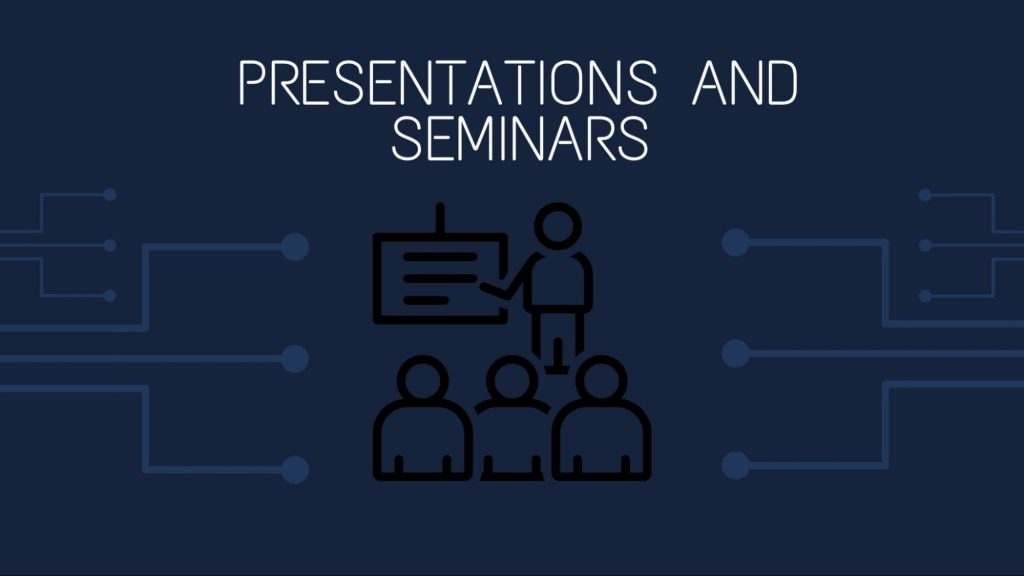 To present your information in brochures during presentations and seminars, you will need a cohesive, professionally packaged message. For your clients to understand the full range of your services, you will need to be concise yet comprehensive in the information you convey.
You can use presentation folder inserts with customizable pockets, vivid colors, and different size options that are specific to your needs. Personalize your folders with your preferred logo and taglines.
Reinforced folders are also available. These folders are reusable and highly durable, with more flexibility of use.
During seminars, you can meet many potential clients. Make sure your presentation folder is appealing and easily understandable; it will help you close the deal.
Showcasing Your Services
In a digital marketing company, presentation folder booklets are necessary for showcasing your services, including any additional information for customers to learn more about the services offered.
A crucial piece will always be the graphic design, which needs to be appealing and professional. It is possible to hire low-cost freelance designers from sites like Fiverr, who can design excellent presentation folder booklets.
Suppose you need to communicate with business partners, founders, and business owners at a trade show. A presentation folder booklet could be beneficial in giving a visual representation of your services, combined with an in-depth conversation to facilitate the deal.
The presentation folder booklet also includes more detail, such as location, social media handles, specific events, helpful guides, and contact information. It can keep your customers informed and confident in your services.
Training New Digital Marketing Employees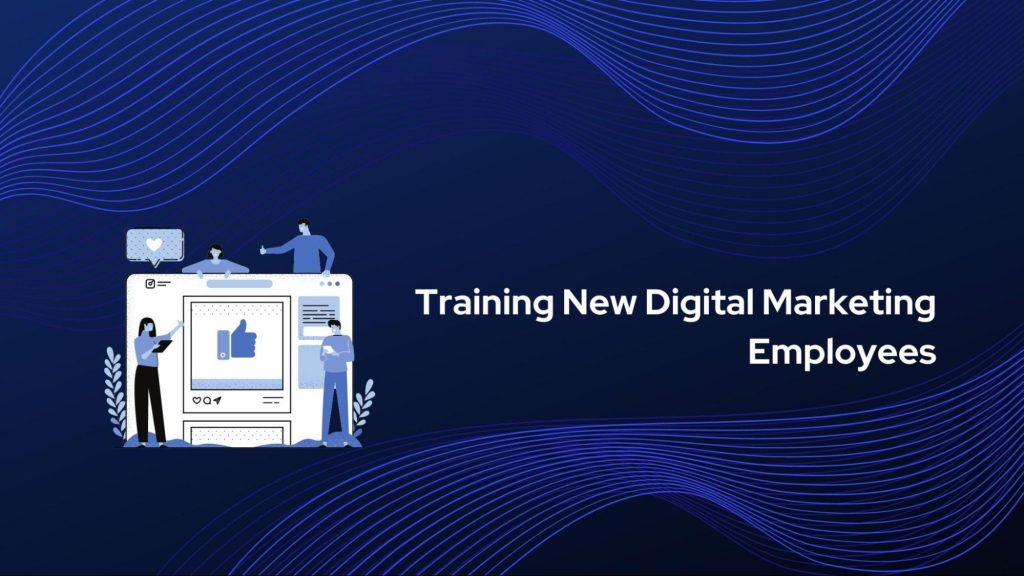 When a new employee joins your digital marketing company, the many processes and procedures required to learn can be daunting. Training presentation folders can help your employees go through the onboarding process much more smoothly.
These folders would make it easier to digest all the pertinent information about each work process. A professional and branded presentation folder helps navigate training materials more quickly, emphasizing critical points.
In a digital marketing company, training presentation folders help new employees grasp crucial concepts. Many find that it is easier to learn from presentation folders compared to training videos.
There are custom templates that digital marketing companies can use to design training presentation folders. It is a cost-effective option, reducing the time for employees to learn new information. In contrast, training videos can take considerably more time.
Boosting Sales
Custom presentation folders can serve your digital marketing goal of branding and scale your growth by boosting sales. Compile and organize your presentation folder materials to derive the most benefit from them.
When a prospect reviews your well-designed presentation folder, forming their first impression, it can only help you close the deal. Boosting your sales depends on your customers gaining a positive attitude toward your services.
Presentation folders are a cost-effective way to boost sales. You can give the folder as a welcome pack to your guests and potential customers that are likely to be interested in hiring your digital marketing services.
Boosting your sales also depends on personalizing your presentation folders to suit the needs of your clients. Be sure to understand what services a prospect may require and provide a presentation folder customized to their specifications.
Save Money On Promotional Costs
Digital marketing is expensive, especially when you deal with a large target audience. Presentation folders can help you promote your services more efficiently and at a lower cost when compared to social media ads.
Potential customers can come from sources like events or conferences. Pitch them with an appealing presentation folder that further cuts your costs and delivers the information about your digital marketing services most effectively.
Custom presentation folders are considered one of the best promotional methods, as per the users' answers posted in Quora. The only costs involved in making presentation folders are the design and printing; other than that, there are no additional costs involved.
Your digital marketing company would look more professional and organized with a custom presentation folder. Using this promotional method strategically can help close more deals and enhance your digital marketing business.
Final Thoughts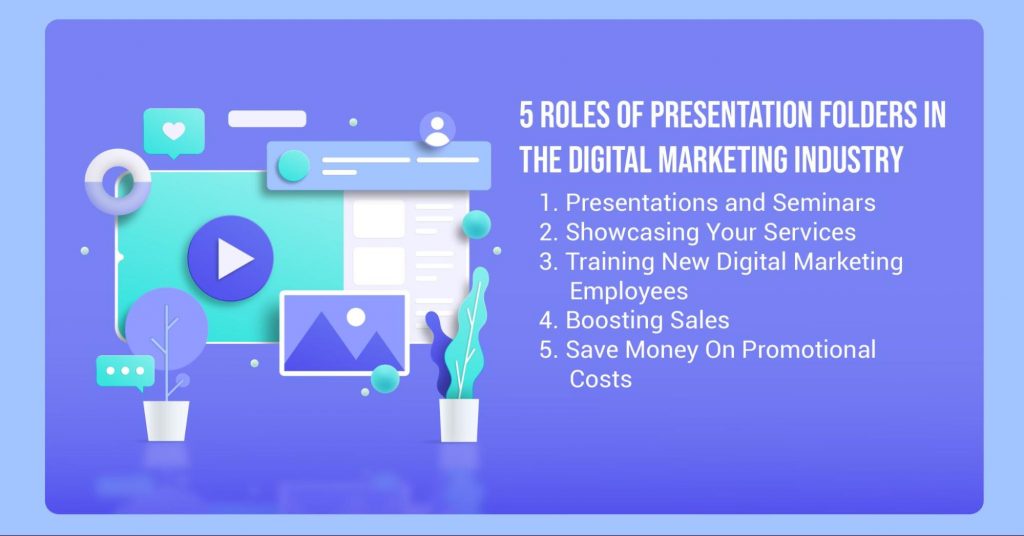 As we have described above, your digital marketing business will benefit from the strategic use of presentation folders. You can include as much additional information as necessary to showcase your services to their best advantage.
You can design presentation folders using Canva, which has a range of templates available in their database. There are templates available in most of the categories you search for, and you can add many elements and graphics which will be suitable.
Be sure to use branded colors, correct sizing, high-quality images, and proofread for any grammatical errors. Give clear direction on the design of your presentation folder and create a folder that best exemplifies your digital marketing company.
---