5 Ways Blogging Can Make You Money In 2021
---
If you have a passion for writing and love creating high-quality content pieces, then blogging can be an excellent way of bringing more money into your pocket. Whether it's full-time or part-time, you can turn blogging into a great money-making venture. While creating blogs isn't considered a get-rich-quick scheme, you can make enough money to support your family and personal needs if you do it right from the start.
So, if you want to become a blogger, below are the five ways blogging can make you some money in 2021:
Add Affiliate Links In Your Blogs
Affiliate marketing can be one of the most popular tools for monetizing your blogs. If you have a blogging website, you can use this type of performance-based marketing to generate money by including affiliate links in your content.
To better understand how affiliate marketing can work best for your financial needs, the following considerations should be kept in mind:
A certain advertiser wants their product to be sold online. As such, they agree to pay you a commission fee from each sale when the buyer comes from your website.
Once you've agreed upon the terms of the deal, the adviser will provide you with a unique link that can be used to track your affiliate code. With this, they'll know if a certain buyer makes use of your link when they make a purchase.
Then, you add the affiliate link into your blogs. If your reader clicks on the link provided and purchases the product you promoted, you'll earn a percentage of what the buyer bought from the advertiser.
As you can see, affiliate marketing can help you earn money from blogging. As long as you write informative blogs on your site, you can enter into partnerships with businesses and advertisers, and work on your affiliate program. However, if you want to benefit from affiliate links when turning your blogs into a money-making venture, then it's best to take a look at blogging stats. Doing so can help you keep your current blogs thriving, as well as create a competitive edge with your content.
Place Ads On Your Blogging Website
In addition to affiliate marketing, you can always make money as a blogger by placing certain ads to your blogging website. To get started with this method, it's important to know the different types of ads that allow you to monetize your blogs. These can include:
PPC Ads – Known as pay-per-click ads, this type of ads are banners that are being placed in your sidebar or content. Every time a reader clicks on the ads, you'll be paid for the click. This differs from affiliate marketing because it doesn't require that a purchase be made in order to get paid for the click. Thus, if you decide to partner your blogs with these ads, make sure to have a successful PPC campaign in place to earn more money in the long run.
CPM Ads – Unlike the PPC, these ads allow you to get paid with a fixed amount of money based on the number of people who viewed the ads. These can also be a good start if you decide to convert your blogs into a money-making venture.
Accept Invitations For Speaking Gigs
Another way to monetize blogging is through speaking gigs. Generally, when your blogs become a hit in the online world and you start to be recognized as an authority in the industry you're in, you may get many invitations to speak at conferences, seminars, online meetings, and many more.
The good thing about these speaking invitations is that you're paid with a considerable amount of money per speech. Not only that, but you can also maximize your profit when you get paid for each product sale resulting from the speech.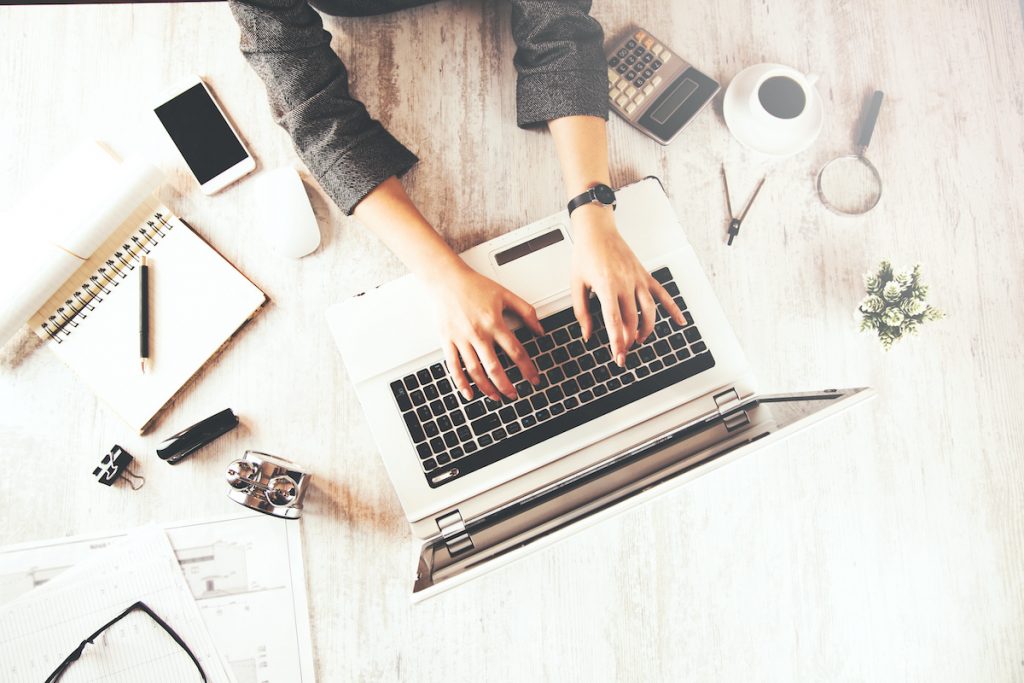 Sell Freelance Services
Realistically speaking, freelancing isn't for everyone. But with the right skills, tools, and dedication, it can be a good option when you decide to monetize blogging. If you're a skilled writer and you create useful blogs for a wide range of audiences, then you can start freelancing to share your skills and expertise with clients for a fee.
For example, you can work as a freelance content writer for advertisers and businesses that are willing to pay some money in exchange for the blogs you create for them. Whether the blogs are intended for their own websites or for link-building purposes, there are many people and entities that will hire you for your blogging skills.
On the other hand, when selling freelance services through blogging, you should be aware that it doesn't need to be in writing always. In some cases, you can sell your services in the blogging field by doing the following:
Be a consultant for marketing teams of big companies and teach them the steps in creating high-quality content.
Provide rewrites for their website copy and recommend some changes or improvements to the content to attract more customers.
Coach other bloggers who are willing to pay for some coaching sessions to help them attain the same results you have.
Create E-Books
Another interesting method of using blogging to make money this 2021 is by creating e-books. There are several writers today who have decided to convert their blogging success into a money-making publishing deal. Thus, if you already have a thriving blogging site and you're recognized as an authority in the niche you're writing for, you can draft an e-book and publish it for the general population.
With perfect writing skills and an interesting topic, along with the proper marketing strategies, you may be able to sell hundreds or even thousands of copies of your e-books and earn a lot from them.
The Bottom Line
With the information mentioned above, there are plenty of ways to make money out of blogging. Depending on your needs, these avenues of income can help improve your financial situation. However, it's important to note that not all of these methods will work best for you. Don't hesitate to tweak your ways to know which ones are more effective for you.
Remember, making money from blogging may take a lot of perseverance and persistence. And it'll only pay-off in the long run if you use your skills to your advantage. Try to think about what other people in your industry are working on and you can start from there. Lastly, as long as you know what works and what doesn't, you can get the most out of your blogging as a money-making trade.
---