The Ultimate Guide to a Successful PPC Campaign
---
Amidst a competitive online environment, improving the visibility of your website enables you to get the much-needed traffic to your website, which you can then convert into sales. While businesses could use organic marketing to draw in traffic from search results, this may be slow and requires some patience before any results are attained. This is why pay per click (PPC) advertising should be a part of your digital marketing strategy. 
What is PPC Marketing?
Pay-Per-Click (PPC) marketing is a type of internet marketing where the advertiser bids for their ad to be displayed and is required to make a payment each time it is clicked. The major benefit of this type of marketing is that it brings in quick results, and the payment charged is proportional to the leads generated by the ad. A new business can use PPC marketing to introduce themselves to the market, which will lead to conversions and the eventual growth of the business.

Although the pay per click is relatively easy to set up, doing it wrong will result in unproductive clicks, which will incur you costs without any apparent benefits. The planning and execution needs to be done properly for your PPC campaign to yield any results. This article is a comprehensive guide on how to set up an effective PPC campaign successfully. 
Guidelines for Setting up a Pay-Per-Click Campaign
Website Optimization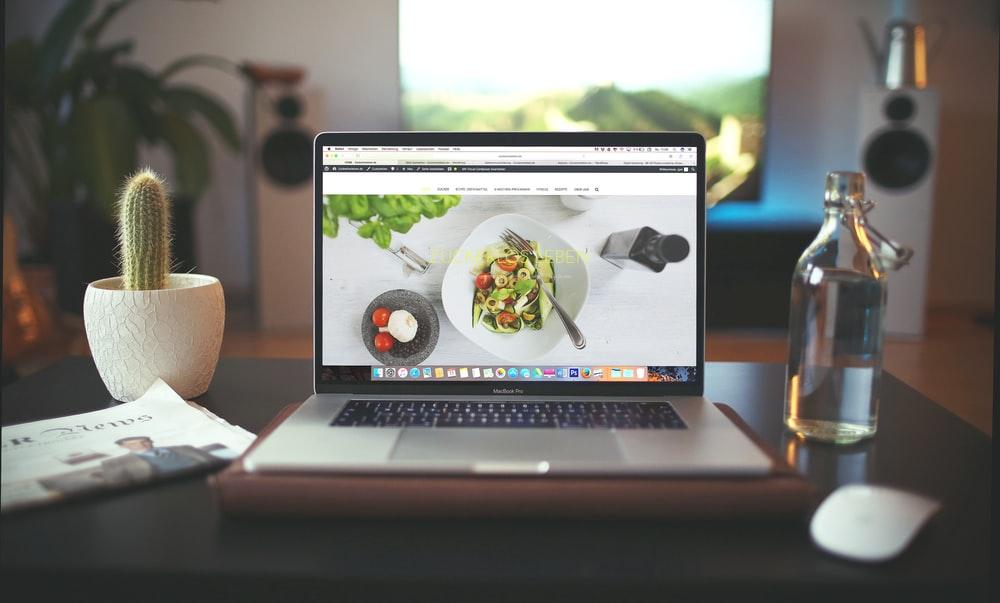 Photo by Igor Miske via Unsplash
Any PPC ad you place will work with a landing page on your website where visitors will be directed should they click on it. A customer who clicks on your ad definitely has an interest in your product or services. If you do not maintain their interest after they land on your page, they will leave immediately, making you pay for a click that will certainly result to no conversions.

The PPC link should take your customers to a page that offers more information on what the ad was all about. For instance, if a customer clicks on a Black Friday offer PPC ad for an online store, the link should not just take them to a general page in your website but one dedicated to offering more details on the advertisement.

Website optimization also involves improving the performance of your landing page. Nothing pushes away prospective customers like a page that takes forever to load, is difficult to navigate or one with technical problems such as broken links. You should therefore take time to ensure that your landing page is in a prime condition to receive the customers directed to it. 
Some of the ways you can optimize your website for maximum conversions include:
Use a design that is simple with lots of white spaces to improve readability.

Use headlines that are attention-grabbing and compelling.

The writing on your page should be straightforward and clear.

Use visuals, bullets, and other stand-out quotations to make the information on your site scannable and easily digestible.

Make your call to actions clear and compelling. 
Keyword Research and Usage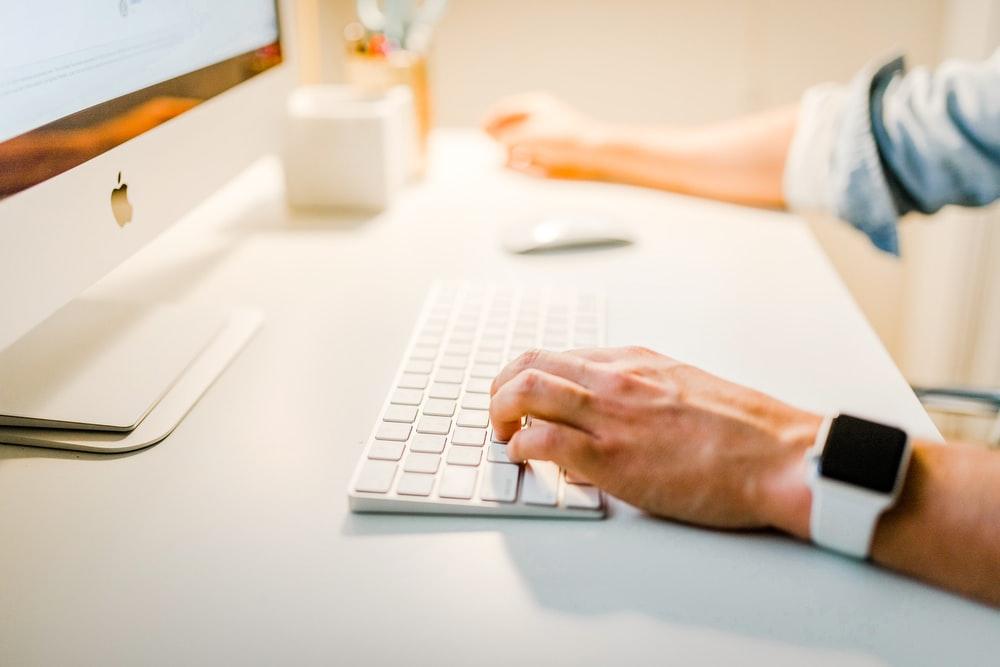 Photo by Austin Distel via Unsplash
The backbone of a PPC campaign is the identification and use of keywords. For any PPC ad placed, keywords will be targeted by the search engine, showing your ad to the users searching for such words. Using the right keywords will not only increase your views but will also ensure a high click-through rate, and consequently a high conversion rate.

If you use the wrong keywords, you might get more views and clicks but most of them will not be relevant to your products, leading to more costs that returns. Improper keyword use will also lead to a lower quality score, which could really hurt your search engine optimization. When choosing your keywords, you should: 
Use specific rather than vague or generic words. 

Make use of tools such as Google's keyword search, SEMrush and Moz to identify opportunities.

Use local keywords. 

Take the perspective of the customer and think about what you would search if you were looking for your products or services.

Check out your competitors' keywords. 
An important element of keyword selection is negative keywords. This are the words which might be close to your product which you would like to be filtered out. For instance, if you are selling new cars but not second-hand ones, you could use 'used cars' as a negative keyword to ensure users who search for that particular term are not shown your ad. This will reduce the number of redundant views and clicks, making your PPC campaign more efficient.
Selecting a Bidding Strategy
There are several bidding strategies from which you can choose. The two main alternatives you will be faced with are between automated and manual bidding. With manual bidding, recommended for PPC beginners, you are allowed to set a cap on your cost per click to check your expenses. The downside of manual bidding is that you do not have the flexibility to optimize your bids to your preference and you will spend more time managing your campaign.

With automated bidding, you will be able to save time required to manage the advertisements with the trade-off that you will end up paying more. This form is best if you have had experience with PPC advertising and have already determined what you need and how much you might spend. Depending on whether you aim to increase traffic, conversions or visibility, there are numerous bidding strategies from which you can choose.
Setting up a Budget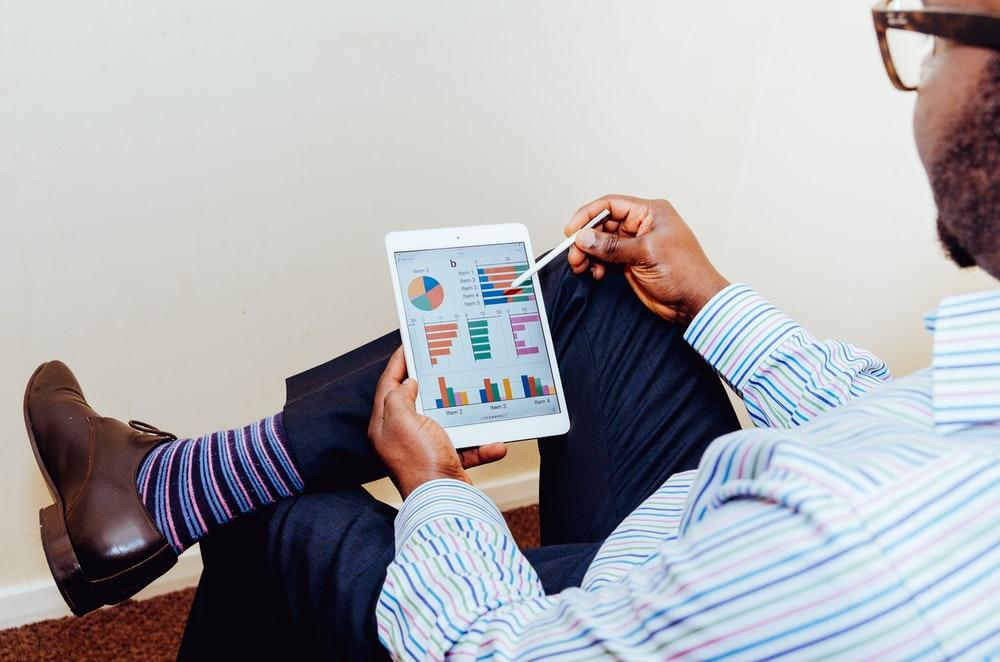 Photo by Adeolu Eletu via Unsplash
Since PPC involves payment for each click, a budget is an integral part of the campaign. An advantage of this advertising strategy is that even on a low budget, you can retain control of your expenditure and still get results.

To determine your budget, you should put into consideration how much profit each conversion will earn you, the portion of the profit that you will be comfortable parting with, the ideal number of clicks you expect to get and the number of days you want your ad displayed. These will ensure that you do not spend more than the campaign will earn you. For small businesses on a low budget, as little as $25 can get your PPC campaign ball rolling. 
Creating the Ad
After optimizing your landing page, selecting your keywords, bidding strategy and budget, the next step is making a killer advertisement that will draw in the audience you need. An important factor to remember is that the ad should be short and straight to the point due to the limited time and room to grab the attention of prospects.

A good ad should also be goal-oriented, targeting a specific audience, time or product aspect. For instance, if the aim is to increase the sales made during the festive season, your ad should make this clear while still grabbing the readers' attention and interest.

An integral part of your ad is the call to action (CTA). This guides the interested prospects on what they should do next. It should be clear, concise, and compelling with the aim of making the reader take a certain action. 
Final Thought
While a PPC campaign is not overly complicated, having the know-how on how the process works will go a long way to ensuring its success. The key takeaways are that you should optimize your website, determine your advertisement goals to help you in the selection of a bidding strategy and keywords, and create a compelling ad. After launching your PPC campaign, remember to check, test and adjust it for maximum performance.
Author Bio: This article was written by JJ O'Connell of Northside For Business Campus. JJ works with local start-ups to develop their business and knows first-hand the importance of PPC Campaigns for online sales.
---