5 Tips On Scheduling Social Media Content
---
Scheduled posts are a staple in social media marketing. While typing up Tweets and posting them seems like an easy task, your posts are more likely to be successful when posted at the right time, at the right frequency, and shown to the right people.
Here's the thing: when it comes to automating your social media content, figuring out the perfect automation tool is the easiest thing you'll do. In fact, a lot of social media sites already have built-in scheduled post functions for business accounts.
What you need to think about right now is the data that you'll input into the scheduler. That means you need to figure out what you want to post and when.
This post will talk about social media content automation and the important steps you need to take before you start filling out your content calendar.
Tip #1: Set Goals And Decide On Your Tools
What do you want out of automating your social media? Your answer might dictate the type of automation tool you'll need. Consider asking yourself these questions:
Do I need a few posts to go up at a specific time?
Do I need an auto-response for every mention of my username?
Do I need to curate more content?
Do I need to manage multiple accounts?
Different goals might require different tools. There are a lot of social media tools that offer various automation services that'll fit all kinds of marketing game plans.
However, if you're a small business owner just starting out with social media marketing, you could just stick to scheduling your posts for the week. Yes, it's more work, but you can always consider more advanced options like auto-response and bots at a later time.
Tip #2: Audit Your Social Media
Before you start scheduling a week's worth of social posts, make sure you look at previous social media campaign performance and compile the data on it.
Auditing involves looking through the data of social media campaigns, which includes:
Total number of followers
Best performing posts
Worst performing posts
Best posting times
Based on the data, you'll be able to determine what works and what doesn't. After all, you don't want to keep posting something that doesn't do so well, nor should you post at the times of day when most of your followers are inactive.
Tip #3: Know Your Audience
A successful social media marketing campaign is when you attract the right people. Of course, a huge following is great any day, but you want most of your followers to become potential customers.
That said, for your content to be an effective lead generation tool, you need to appeal to what your target audience wants.
This is why you need to audit your social media. Again, you don't want to keep posting content your followers (and potential followers) don't like.
Importantly, it's not just content topics you need to think about. Your target audience will have a specific demographic. So, consider asking yourself these questions:
How old is my target audience?
What are their current needs?
What are their hobbies?
How do they spend their money?
How do they communicate?
Depending on your target audience, you might need to adjust your writing style, tone, images, and designs. If your posts appeal to your audience, then they'll be more motivated to stick around and keep following you. On the other hand, if you can't consistently come up with content that interests your followers, they might get bored and stop following you altogether.
Tip #4: Determine Posting Times
While we're on the subject of knowing your target audience, use the same data to figure out when they're most active. For example, is it on the weekends? If so, what time of day?
While it's true that there's always someone somewhere who'll come across each post, you also want to get as many interactions and impressions as possible. Choosing to schedule posts while your audience is online makes sure your content is at the top of their timelines when they open the site.
Remember, algorithms often reward posts that receive a lot of engagement right after they're published. They're seen as more relevant content because they receive more likes and shares. Then, it becomes a feedback loop of more people seeing your content, interacting with it, and the algorithm boosting it again for even more people to see.
Tip #5: Decide On Your Posting Frequency
Don't dump it all in one go. Sure, you want to boost your posting frequency to reach more people, but you also don't want to bury your older posts too fast. You want to make sure each post gets a decent amount of impressions before they start moving down your page. So instead of posting as much as you can all the time, post more during your followers' most active hours and fewer when it isn't.
Additionally, people don't appreciate when their timelines get flooded. It can be annoying and frustrating. The last thing you want is for people to unfollow you because they're getting too many updates from you.
Tip #6: Don't Be Afraid To Share, Reblog, And ReTweet
You need to have a long list of content ideas to make sure you have a steady stream of content to line up in the queue.
Fortunately, when it comes to social media, you don't always have to come up with your content to fill up your timeline. You can also share (or ReTweet and Reblog) content from other accounts. Just make sure they're relevant to your business!
So, if there's a social post, a link, or an article from other publications that seem interesting, don't be afraid to link them! You can insert these curated content in between your own.
Just make sure your timeline isn't overridden with other people's content, though. You want to add them to keep things interesting, not to completely bury your own social posts.
Bottom-line
You can't be online 24/7. In some cases, your target audience will be most active from 11 pm to 2 am. Some of them will only have the time to be on social media on the weekends.
Scheduling your posts allows you (or your team) to manage your social media content at an appropriate time without sacrificing office times and potential ROI.
Once you figure out what to post, when to post, and how often you should post, you'll be able to run your social media accounts in the background while you focus on other aspects of your business.
Author's Bio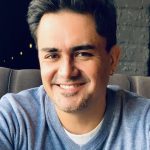 JC Serrano is the founder of 1000Attorneys.com, one of the very few private enterprises certified to process lawyer referrals by the California State Bar. His marketing strategies have continuously evolved since 2005, incorporating ever-changing SEO strategies into lawyerleadmachine.com.
---