5 Stories When Memes Have Helped Digital Marketing Strategy A Lot
---
In the world of content marketing, companies have to come up with creative but useful content about their products. The growing popularity of memes helps businesses break away from traditionally sponsored ads and promotional content. With many people spending a lot of time on social media, memes have become a very powerful marketing tool that companies can leverage for their success.
Memes are one of the digital marketing trends of 2020 that content creators and marketers can use to increase a brand's presence online. This can be achieved because of the already viral nature of memes. Besides, memes are a cheap marketing tool since they can be made easily and uploaded in a couple of minutes.
The highly shareable nature of this digital marketing strategy is aided by the fact that most memes come in the form of funny videos and captioned or uncaptioned images. This allows brands to reach a wider audience across different social media platforms. Consequently, memes take advantage of the latest trends in pop culture making brands products more relevant to the younger demographic.  
If used right, memes can make your marketing strategy successful. Carry out some research about the meme you intend to use before posting it on your brand's social media platform. Companies that "memejack" should leverage the meme's popularity while it lasts. Moreover, ensure that using a meme is appropriate for your target audience. Here are 5 brands that have taken advantage of memes to boost their business.
1 Denny's Diner "Gold iPhone Pancake"
Denny's Diner is a classic example of a brand that has managed to successfully leverage the power of memes as a marketing tool. This brand is known for being very active on social media, particularly on Tumblr. It constantly engages their consumer base by sharing funny and relatable memes on their social media. 
The likable and shareable nature of the memes shared by Denny's has helped increase their reach to more customers. Denny's has perfected the art of meme-marketing without looking inauthentic. Their audience has come to expect this type of interaction from the brand's social media pages.
Among the many memes shared by Denny's includes a parody advert on the gold iPhone 5. Their meme shows a pancake image with the caption "Pancakes" written to mimic iPhone's advert. The meme adds a cheek in tongue text to their pancake that reads, "Always available in golden."  
And, the golden advice – when your creative mind is occupied with creating and experimenting with meme's, do not forget that you have schoolwork or college assignments to be taken care of. For assignment help, you can use services of Dissertation-today.com where online expert writers can guide you through and write the assignments.
2 Netflix "Sabrina's Surprised Pikachu"
This is another brand that has always been very engaging with their customers on their social media pages. Besides taking advantage of pop culture to make their memes, Netflix also uses a language that's common and relatable to many internet users. From Instagram, Twitter, and Facebook, this brand has been able to post appropriate memes for their target audience.
Netflix has gone further and created a sub-account on all their social media platforms, specifically for meme-marketing purposes. Netflix doesn't memejack, instead, they create memes from their shows. It's easier for their viewers to relate to such memes.
Everyone must have come across, if not used, the "surprised Pikachu" meme on their social media. Netflix leveraged this meme to market one of their upcoming shows, "Sabrina the Teenage Witch". Their meme portrays a shocking moment on this show by putting a wig on the surprised Pikachu. 
3 Disney's "High School Musical"
Disney boasts of a worldwide audience of both kids and adults. Its meme-marketing strategy is based on making their memes appropriate for people in a specific region. The memes shared on their social media platforms are designed to appeal to all the different generations online. 
This approach has allowed them to get a large following on their social media pages. The use of memes in marketing their content has helped them get diverse followers based on their locations. Like Netflix, Disney creates memes based on their shows. It also incorporates the latest memes in pop culture to remain relevant to their audience.
Disney can pride itself on the many creative memes it's come up with. Most of their shows have 'meme-able' content that people can share on their social media pages. Nonetheless, Disney's "High School Musical" memes have proven to be a success in their marketing strategy as they come up with funny captions from the show.     
4 BarkBox "Doggo Memes"
BarkBox has taken advantage of the adorable nature of pets to come up with funny but cute memes. This is an online site where people can shop for pets and also offers subscription boxes. The fact that BarkBox is an online pet-store makes it easier for them to memejack viral animal memes.
The animal memes allow this brand to market itself as an animal-related brand. The target audience can easily relate to such content because of the unique identity created. BarkBox is also quite active on social media and still interacts with followers on its social media platforms.
Among the many doggo memes shared by BarkBox includes the image of a Chihuahua sandwiched between two pillows. The meme has the caption "still alive but I'm barely breathin" at the top, while the two pillows are tagged "taxes" and "loans" and the cute canine "me". This type of content is funny and many people can relate to it. 
5 Seamless "#OscarNomNoms"
Seamless' Twitter account is a treasure chest of memes that'll make you laugh a lot. This brand, which delivers food to people who order online, has managed to make a connection with their audience through their social media humor. Besides being funny, the memes shared are relatable and timely by following the latest trends in pop culture. 
One of the most popular memes shared by this brand and one that won the internet was the "#OscarNomNoms" series. They ran this meme-marketing campaign in 2014 just in time for the Academy Award nominations were being announced. Their meme content would be based around these awards and shared on their Twitter handle.
Part of the memes shared included re-imaginations of posters from popular movies at the time. They adopted a puny angle and renamed movies such as American Hustle and The Wolf of Wall Street as "American Muzzles" and "The Wolf of Waffle Street" respectively.
Conclusion
Memes are a very powerful tool in digital marketing, that when used correctly, can help propel your brand to new heights. It's easy to interact and gain a new audience with memes because they're relatable and easy and cheap to create. To gain the most from meme-marketing, take advantage of the latest pop culture trends to make your memes or memejack. Above all, understand your audience so that you can create memes that they find funny.   
Author Bio: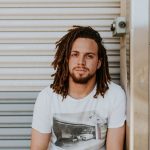 Michael Gorman is a highly skilled freelance writer and proofreader from UK who currently works for online writing services where he leads a team of essay writers for college students. Being interested in everyday trends and developments, he writes various blog posts to share them with his fans. Feel free to contact him via Facebook or Twitter.
---