5 reasons email marketing campaigns fail to deliver results
---
"Email has an ability many channels don't: creating valuable personal touches – at scale"

David Newman
Irrespective of how much the contemporary business world is evolving, email marketing will always remain paramount for businesses. In fact, now that most businesses get a large proportion of their leads online, email marketing holds a greater value than ever before. With email marketing, brands can regularly connect with their target audience and engage them to drive higher sales.

In fact, if we look at some insights, as per HubSpot, email marketing can offer a staggering ROI of 4200 percent. This explains why brands are quite aggressive with their email marketing strategies. However, to be fair, not all email marketing campaigns achieve such impressive returns. Practically speaking, a large number of email marketing campaigns fail to produce what is expected of them.

The fundamental question is, why do email marketing campaigns fail? Where are businesses proving to be ineffective in their email marketing strategies? This blog highlights the most common reasons for the failure of email marketing campaigns relative to current trends. In this discussion, we have also explained what marketers need to get right to facilitate greater success. So, let us get started without any further delay.
Unimpressive subject lines
Are you ensuring that your marketing emails have subject lines that can hook your target audience? The success of your email marketing campaigns directly depends on the open rate of your marketing emails. Having said that, if your target audience is not even opening your email messages, it hints at a major failure.
In fact, practically speaking, would you open an email message with an unattractive subject line? People open emails when the subject lines are appealing and attractive enough. To validate, as per Invesp, 70 percent of email recipients report emails as spam based entirely on the subject lines.

Hence, one of the primary reasons why your email marketing campaigns are failing to produce the desired outcomes can be ineffective subject lines. You need to realize that your subject line is the make or break point of your campaign's success. If you can engage people with strong and appealing subject lines, the open rate will be high and vice versa. To substantiate, Invesp also reveals that personalized subject lines can boost the open rate by 22 percent.
So, the bottom line is that you need to lay greater emphasis on your subject lines. This is where your content writers have to be streak smart and creative. Moreover, this is the reason why copy writing is one of the essential digital marketing skills. If they fail to do so, no matter how interesting your email messages are, success will remain limited.
Lack of personalization
No matter which digital marketing approach you pursue, personalization has become the cornerstone of contemporary marketing. People love to be at the receiving end of personalized experiences offered by their favorite brands. However, still, a large number of brands fail to acknowledge that resulting in campaigns that offer limited success.
To substantiate, Campaign Monitor concludes that more than 75 percent of marketers believe that personalized email campaigns can incredibly boost customer engagement. Furthermore, it also reveals that around 40 percent of e-commerce retailers send marketing emails to recipients with personalized recommendations.
To add, as per LinkedIn, 70 percent of millennials denounce brands that do not send emails with hyper-personalization.  Needless to say, for most brands and businesses, millennials account for a large proportion of their target audience.
Having said that, it would not be incorrect to say that personalization has become an indispensable aspect of contemporary email marketing. Brands' failure to offer effective personalization is a major reason why email marketing campaigns produce substandard outcomes. So, this is where marketers need to commit to continuous self-improvement.
Sending emails without segmentation
Probing further, segmentation is an imperative email marketing tactic that directly impacts the success of campaigns. To explain, segmentation simply refers to the classification of email subscribers into specific target groups based on different criteria. This can be done with respect to the demographic, behavioral, and geographical segmentation of the target audience.

When brands effectively segment their target audience, they are able to drive great success in their email marketing campaigns. To validate, as per Snov Labs, segmented and targeted email campaigns can increase CTR by 50 percent. Further, it also reveals that 58 percent of revenue generation with respect to email marketing comes from segmented and personalized emails.

On the contrary, when marketers send emails without meticulous segmentation, success rates remain low. Segmentation ensures that the right message is delivered to the right audience at the right time. When brands start embracing this strategy, the campaign results are bound to improve. Segmentation, personalization, and lead generation go complement each other as per contemporary marketing trends. 
Ineffective call to action
Did you know that as per HubSpot, personalized CTAs in emails can optimize results by 202 percent as compared to basic CTAs? LocaliQ further reveals that CTAs embedded into emails can increase the click-through rate by 371 percent and sales by 1617 percent.

However, what is also true is that most businesses do not embed CTA buttons into their email marketing messages. Without CTA features, email messages do not only lack the interactive quotient but also fail to guide the potential customers to purchase decisions.
Hence, the engagement remains quite low in email messages that do not contain any CTA buttons. Also, in this case, the email marketing campaigns fail to facilitate purchase decisions by encouraging recipients to go through the sales process.
Inefficient tracking of campaigns
Creating mechanisms for tracking the success of email campaigns is as important as the formulation of unique email marketing strategies. When you track your campaigns at regular intervals, you have reliable analytics to gauge the performance of your campaigns. By regular monitoring and tracking, you can fill the gaps in the existing performance.

To put it the other way around, you can regularly optimize your email marketing campaigns with constant monitoring. This is where key performance indicators come into the picture.

With relevant KPIs or metrics, you can get precise quantitative insights into the performance of your campaigns. On the contrary, failing to do so can be a key reason for email campaigns resulting in disappointing outcomes. As mentioned earlier, with regular tracking, there is a scope for continuous improvement and the end results can be optimized.

However, the ineffectiveness in monitoring progress can lead to failed email campaigns. The scope of continuous refinements is limited when marketers are not tracking their campaigns with the right metrics. Here it is also essential to highlight the key performance indicators that enable effective tracking of email campaigns.
A quick list of email marketing metrics is presented below
Open Rate
Unsubscribe Rate
List of Growth Rate
Bounce Rate
Conversion Rate
CTR (Click-through rate)
Forwarding Rate
Subscriber Lifetime Value
Inbox Placement Rate
All in all, email marketing campaigns are more likely to fail when the above metrics are not applied effectively for tracking performance. Subject to these metrics, you can decide which email campaigns should be discontinued and which campaigns need to be optimized.
This decision-making is highly crucial to the success of email marketing campaigns. When it comes to SMART goals for email marketing, these metrics will make the objectives far more measurable.
To encapsulate, success is a subjective notion and there could be multiple reasons why email marketing campaigns fail. However, the above-mentioned reasons are among the most common factors responsible for deplorable results. When brands start addressing these issues effectively, they can drive continuous optimization in the success of their email campaigns. 
Author Bio: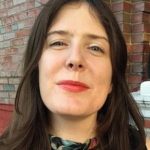 Jessica Robinson loves to write interesting and knowledgeable blogs regarding business management, education and life to satiate the curiosity of her lovely readers. Currently, she is serving as a content manager at the 'Speaking Polymath'. Every piece of content that she writes demonstrates her immense love and passion for her profession
---