7 Critical Skills Required to Amplify Digital Marketing
---
'Ignoring online marketing is like opening a business and not telling anyone'

 KB Marketing Agency
With the transformations in the contemporary world, everyone is now very well aware of the fact that digital marketing is now not an option, it is a necessity. That is the reason the demand for digital marketing specialists is increasing more than ever before.
To elaborate, digital marketing not only helps you in building your online presence but also assists in forming a personal connection with your target audience. However, in order to make that happen, there are many professional digital marketers that can assist businesses in creating high-quality business strategies.
Almost every business today is applying effective digital marketing strategies but success depends on the effective utilization of required skills. There are multiple skills that can assist in differentiating a good digital marketer from a great one.
Nevertheless, now the question arises what are the skills that are required in order to make you stand out from the bunch of competitors? This blog effectively highlights the key skills that are essential for a digital marketer to enhance their game of digital marketing.
7 Essential Skills Necessary to Enhance Digital Marketing
Copywriting 
Everyone is aware of the fact that it is not about what you sell, it is always about how you sell it. Hence, the first and most important skill that is required to enhance digital marketing is the skill of effective copywriting.
Content copywriting is like the soul of your advertisement, without it, you wouldn't be able to convey the right message to the target audience. Moreover, there are chances that all your investment in digital marketing can go to waste.
In order to enhance copywriting skills, it is essential to stay updated with the type of content the audience likes and is engaging with the most. Moreover, it is always necessary while copywriting for any company to keep it short and concise in order to deliver more information with fewer words. Because let's face it, nobody likes to read a big and lengthy content and they will simply scroll to the next.
Social media is the core of digital marketing and it is very much safe to say that handling social media is not a piece of cake because it is evolving on a daily basis. The trend that is getting viral today, may not be even visible on your feeds tomorrow.
Hence, effective social media handling skills are required in order to successfully create your online presence.
Every social media platform has different algorithms and principles that decide the engagement and reach of the content. Hence, creating effective content won't be enough, proper knowledge to make that content reach the audience is also necessary.
In order to enhance social media marketing skills, you can attend various webinars, and take different courses in order to get effective tips and tricks to gain a competitive edge over your competitors.
A major trend that is thriving on social media is video marketing. Every platform is launching its own features such as Reels and Tic-Tok which allows users to create content of various lengths and post it on social media.
Hence, as a digital marketer, it has now become essential to lay hands on creating interactive and engaging video content as well in order to hop on the trend of video marketing.
Search Engine Optimization Skills 
Search engine optimization is definitely not a new field of expertise but it is now gaining more and wider popularity all across the globe. People have realized that in order to make your customers land on your website, it is essential for the website to rank higher on the search engine result page. The better rank the increased chances of getting a good CTR (click-through rate).
In order to make that happen, digital marketers need to possess effective SEO skills to get the job done. Basic knowledge of keywords, link building, and on and off-page SEO is required in order to effectively optimize the search engine.
Moreover, there are various tools such as Ahrefs and Moz that can assist in providing strong insights on different keywords volume, traffic, and domain authority of your website. These insights can further assist in measuring the performance of various tactics and strategies implemented to enhance SEO.
However, SEO is not that easy because Google keeps evolving its algorithms on a regular basis. Hence, it is also essential to stay updated with the latest transformations in Google algorithms in order to satisfy the needs of Google.
Analytical skills 
The ability to analyze data is another must-have skill for digital marketers. Digital marketers should be very well aware of the effective methods to analyze the data in order to effectively create future strategies required for business growth.
Various tools such as Google Analytics, Sprout Social, and Google tag manager can assist marketers in effectively measuring the engagement, traffic, and time spent by users on the website.
Moreover, many companies have access to multiple forms of customer data that can assist in estimating the preferences and needs of the customers. A digital marketer should be able to analyze the data effectively in order to find the gaps using different key performance indicators that are affecting the growth of the website or other domains.
Project Management Skills 
Effective digital marketing is not the job of one person, it is efficient teamwork and constant efforts that lead to the success of any project. Especially, when you are leading digital marketing projects, for optimized success you need great project management skills.  That will ensure great team coordination and the right execution of digital marketing campaigns.
An effective digital marketer should be able to
Effectively distribute the task among the teams according to the skills and abilities of the members.
Get the assigned project finished within the deadline.
Communicate effectively in order to gather updated information on the assigned project.
Provide relevant feedback to its team members
Various project management tools such as Asana and Monday.com can effectively come in handy for many digital marketers. They will assist in organizing the projects in the most efficient way possible.
Moreover, digital marketers with effective project management skills will be able to deliver quality content to clients within the assigned deadline. This will assist in increasing your personal brand value in the market as well which can benefit your business in the long run.
Creativity and innovation 
In the increasingly competitive market, innovation and creativity is the only key to leaving an impactful impression on your target audience. In order to deliver high-quality content, it is essential for digital marketers to have high creative and innovative thinking abilities.
Using creativity and innovation to draw some out-of-the-box ideas will assist in engaging the audience and will increase the brand value of the company. The first and foremost step to bringing innovation in the content is to understand and analyze the thinking ability of your target audience. If your audience is not able to get a clear idea of your business, then innovation in content might not be effective at all.
Effective mind mapping and brainstorming discussions with the team can assist in creating some out-of-the-box ideas. They can further assist in creating unique content which can hook the audience to your post and can even convince them to make a purchase.
Design Skillfulness
A unique idea and good words are never enough to engage the audience, designing is another important element that is required to hook the right target audience. The design is the first thing that consumers lay their eyes on, attention to words goes after that.
From the design of the website to the design of your very single post on social media contribute to the experience of the target audience with your brand. Hence, design skillfulness becomes another requirement for amplifying the game of digital marketing.
A designer should always keep in mind that the design of a website or post should be
Relevant to the content
Appealing to the eyes
Easy to navigate and read
Simple and concise
Adding too many elements of design to a website will make the space look cluttered which can further disengage the target audience. Digital marketers should have the basic knowledge of principles and elements of the design in order to effectively create or evaluate the designs for the clients.
Effective knowledge of basic tools like Photoshop, Canva, and UX/UI design tools are also required to meet the demands of the customers or clients.
To encapsulate, the competition among the digital marketers is rapidly increasing and the need is to hone the skills that are required to gain a competitive edge among all. Therefore, the given above skills will effectively assist in accomplishing your digital marketing goals and objectives. 
Author Bio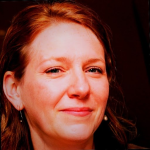 Doing what you love is the cornerstone of having abundance in your life." Wayne Dyer's thoughts are well suited to Kiara Miller. She has been working as a content marketing professional at 'The Speakingnerd'. Her passion for writing is also visible in the innovative joys of material she provides to her readers.
---