5 Digital Marketing Growth Hacks That Will Ensure You a Successful Business
---
Digital marketing!!
Yes, you heard it right!!
It has become the buzzword since marketing has become a baseline for online business. No matter what you sell over the internet what matters, how you sell it. If you have strong digital marketing team with a defined strategy…
Bingo, you're all set to go!
But if not, need not worry much. Understanding digital marketing is now easy and anyone with basic internet skills will understand the underlined concepts far better.
Before that, let me tell you the scope of digital marketing and the size of impact it creates on your business. Digital marketing empowers your business by leading you with data analytics. It can expose you to experience a great impact when you know what to do with the gathered data. So putting altogether, digital marketing helps you understand the data you've gathered around your business.
A report by Grand View Research, states that the global market for digital marketing software will grow by 12% in the next five years.
In the next five years, the online marketspace is expected to converge digitally by adding more retailers, ensemble business categories and deliver more on customer needs. After all, it's about connecting well with your consumers and making them highly aware of your business.
By the end of this post, you will learn some interesting hacks to try and explore the possibilities for your business in the virtual space. So let's extract useful information that you can, and will need, to act upon.
Understand how search engines work:
With the penetration of smartphone buying has become a lot easier and convenient for all of us. Google searches have grown to 1.2 trillion searches per year as of 2019 and this allows Google to retain large stakes in the consumer market. Google now processes more than 35,000 queries per second translating that to more than 3.5 billion searches per day.

(The above figures update in real-time, for live figures visit www.internetlivestats.com)
The discussion being Google has got a huge consumer base and it keeps rolling out updates almost 500 times a year. To pace with updates from Google, you have to keep your SEO up and tight all the time.
When it comes to SEO, Google prefers organic content for its users and allows genuine sites to rank easily.
So look at your content and SEO strategy as umbrella terms under digital marketing as both fulfill mutual objectives for your business.
Digital Marketing
SEO Objectives
Content Marketing Objectives
Lead Generation and Direct Marketing
Brand Awareness
Increase traffic to your site
Build Audience
Bring in more sales
Image Management
Branding and Reputation
Offer Solutions
Understanding the importance of every objective and building a strategy accordingly will not only help in generating content but that content can help you gain traction with visibility, audience, expansion. It will further assist you in applying data metrics as and where possible.
A search engine offers instant solutions to business and individuals with their queries. All you need is to place your content at the right place at the right time where your audience will reach out to you in no time.
Use Social Media Platforms to showcase your presence:
Until now it must be clear that you need something to start an online business. But what's expected is how would you start unless you know where to start?
Confused? Let me explain.
The glittering world we see everything today on a social media is just the tip of the iceberg. The internet is just the web of connections among devices, people and things.
As Google's algorithms are getting smarter day by day, your SEO and content marketing strategies will fall at place once you're aware of the right social media platform to start with.
For instance, Facebook offers a lot of personalized services and advertisements. Take your products to Facebook by building a customizable business page and these business pages will help you build a better business personality where you can showcase your expertise. Connecting with the right audience will enhance your marketing skills and help you build more audience.
Another great use of Facebook is, Facebook ads help you build a better CTR (clickthrough rate) for your website. Facebook ads are mechanized for location specific advertisements that come with flexible ad budgets.
Concurrently, Google deals in advertisements in an interesting way. It is a technology giant that helps its users with paid search. The PPC (pay per click) advertising platform is widely popular and is interchangeably used with paid search.
Google focuses more on text-based advertisements and keywords that include specific phrases used by users in their queries. So the advertiser is charged a certain amount when a user clicks on an ad. Hence, the name pay-per-click.
Let's quickly glance the strengths of these two:
| | |
| --- | --- |
| Facebook Ads | Google Ads |
| Helps in building brand awareness | Helps in direct selling |
| Results more conversion | Helps in expanding reach and better product visibility |
| Benefits user engagement through newsfeed, video ads | Allows users to interact effectively with brands through text-based advertisements |
| Facebook helps new customers to find your business | Adwords helps you find new customers for your business |
| Focuses on visual ads with strong message that enable advertisers having a strong competitive advantage | Focuses on quality and relevance of ads irrespective of how much advertisers spend on keywords |
There can be many more such as economically beneficial, audience specific targeting, location based personalized advertising, etc. All you need to know is when and where you should be placing your ads to bring in more advantage to business through ads.
Offer Help:
Users constantly look for some advice, help or opinion over their queries. An expert can exactly address the needs of their audience. You need to specialize in what you deliver so that you retain your consumer base for long time.
If your consumers can rely on your in times of their need, they're surely bringing in others to experience the same. Give your audience what they want and they'll give what you want. Be specific with the niche areas you wish to assist your audience. No matter what, their satisfaction should fulfill your business motto.
Relying on your consumers, winning their trust can help you reflect values you want to build around your business. Remember, every business needs help and it can only come through values. So offer help to learn more values.
Expand and stay updated:
One of the significance digital marketing offers for your business is expansion. Make a robust business strategy, build values around your business and keep expanding. As you see revenue sweeping in, learn to grow and expand in business spheres. This will help in long term.
A major advantage of expanding is it will land you in untapped opportunities and allow you to gain more leverage towards competition. Expansion should be a contemplated move if you prefer doing it in short time. There are many examples where expansion takes years but yields more business.
Along with this, it is a good practice to remain in line with international regulations for online marketing.
Online marketspace is a sea of opportunities. If you wish to make more out of it keep learning about new avenues and look for better prospective. Digital marketing strategies will help more if you grasp fast about latest techniques while keeping up with the old ones.
In 2020, digital marketing trends turned more customer centric and real-time. Trends such as programmatic advertisting, chatbots, conversational marketing, video marketing, influencer marketing, visual search, social messaging apps and many others have gained more traction that are quite easy and simple to use.
Master The Art of Marketing:
Its time to master the art of marketing these days. Even if you're an expert with digital marketing or employed as intern or PR with a marketing agency, you'll need to know how exactly the marketing fundas work.
Be genuine!! That's the only way marketing does wonders for business. It is essential to maintain authenticity with the practices you pursue to gain business from your clients.
At the end..
Digital marketing is everyday science and grows organic when pursued with a defined direction. Tu put it simple, your strategy demands good nurturing and close observation on data points. As a good practice, start small, see what works and then apply it to a larger picture.
Whether you're a small organization or big player, data is important. But what you do with the gathered data is more crucial. Having a good strategy at place will automatically help you learn your numbers.
Let us know your feedback in the comments section. We'd be happy to hear from you:
Author Bio
Saket Panicker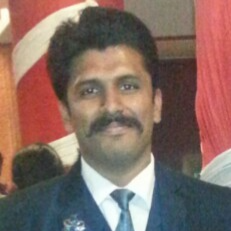 Team Lead at Grand View Research, Inc.Saket is a full-time business writer for Grand View Research which is an India & U.S. based market research and consulting company. His ability to connect with the readers brings simplicity and clarity on the subject. His core expertise on subjects related to healthcare, information technology, consumer goods, and chemicals prove insightful for the readers.
---