10 Top AI Marketing Tools for Business Growth in 2022
---
The world of digital marketing is vast. It combines many areas, out of which we can distinguish five main areas, which are always closely intertwined with one another. They are:
Previously, marketing professionals had to perform many simultaneous, meticulous tasks. Manual setup and analytics required a lot of time, effort, and even nerves. The results could depend on the human factor.
Humankind has always sought to make routine work more manageable. That's why the digital marketing industry has seen positive changes as well. Every year, more and more handy tools based on Artificial Intelligence technology are entering the market. As a result, AI marketing is rapidly entering this industry.
AI Marketing Tools That Make Marketers' Lives Easier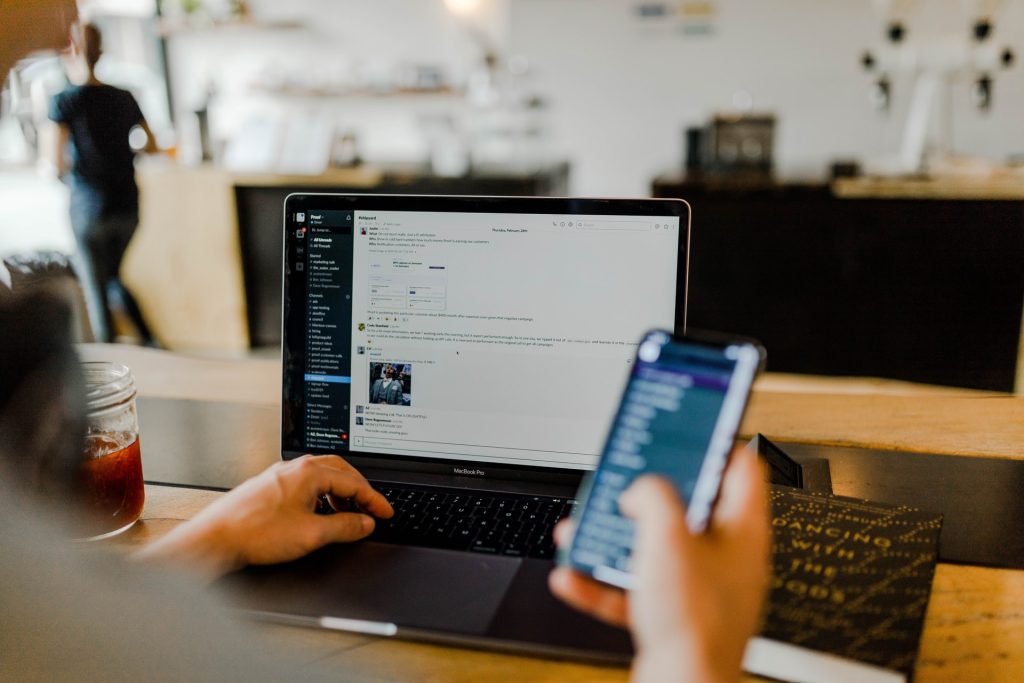 When the volume of processed information grows at a crazy pace, new tools appear, new technologies are used that promote a product or service in a previously unexpected way. For example, mobile game development has given us the ability to interact with advertising as a player. But even besides this, a lot of tools have appeared that greatly facilitate the work of marketers.
AI tools for advertising
Adobe Predictive Analytics Tool
A great tool based on machine learning allows you to improve your marketing activity by finding effective traffic sources. In addition, audience segmentation will enable you to understand your users. Analyzing the data obtained from the tool allows you to increase the effectiveness of advertising campaigns and site activity effectiveness. The paid version removes limitations and quickly enables you to get a report on any small sample of data.
Google Ads automated bidding
The advantage of this tool is its ability to help achieve a marketing goal with the least amount of time and effort. It is an AI-based tool that decides which bid to use in real-time. It does this based on the analysis of user queries that trigger ads. The tool analyzes audience data – seasonality, devices, locations, age, and other factors affecting performance. It also analyzes investor data – audience, brand, sales, categories, prices, and more. Machine learning evaluates matches, allows for bid adjustments, focuses on queries and optimization.
AI tools for SMM
Albert
The SMM has to deal with vast amounts of data. This tool can handle them using AI. The main advantage of Albert is that it is a cross-channel application that works not only with Meta but also with Instagram, Bing, and YouTube. It enables analysis and optimization across all four platforms. In addition, users have the ability to conduct A/B testing, site analytics, allocate advertising campaign budget in social networks.
Yext
The Yext service registers and maintains your company profile on several local websites, helping to increase your presence on maps, in voice assistants, in search engines. This tool checks directory listings to correct irrelevant information in time.
AI Tools for Voice Overs
Do you need a realistic human voice over for an online video? Machine learning has enabled software engineers to elevate the quality of an artificial voice by training an AI voice from a real human voice. Better put, whereas before text to speech technologies were robotic sounding like Stephen Hawking's voice, now AI voices have achieved human parity meaning that it is becoming indistinguishable to differentiate between an AI voiceover from a human voice.
WellSaid Labs
WellSaid labs is an ai voice generator tool that makes it easy to go from text to a professional and compelling voiceover. With WellSaid you can choose from three different styles of delivery, conversational, narration and promotional and there are over 50 different AI voice avatars to choose from.
AI tools for SEO
Linkhunter
Linkhunter is a full-fledged AI marketing tool for building and managing organic links. Linghunter is especially useful for those who are just starting their work in SEO because it removes a lot of routine automatic work and, at the same time, offers seven variants of ready-made campaigns. It is convenient if you do not want to experiment.
Surfer SEO
The SEO Surfer is a powerful tool for auditing SEO. It allows you to optimize content for necessary queries, search for unused keywords, and create fresh content. Thanks to these actions, the organic page ranking grows. In addition, this tool analyzes the main competitors to highlight their effective promotion methods and put them into practice.
AI tools for PR
Acrolinx
Many businesses use AI technology to identify the most appealing advertising image or specific offer to the customer. This platform can help improve the content, provide outstanding results with accurate measurement of engagement and actions taken by the business. In addition, the tool will create a consistent message that engages the audience and synchronizes the team with all campaigns.
Crayon
Crayon is a platform based on AI and IoT technologies that allows you to create unique content by deeply analyzing data from the web. This tool analyzes information from multiple sites to understand which topics are of interest to your audience. In addition, based on competitor analysis, the tool can identify "gaps" in your content that need to be filled to stay ahead of the curve.
AI tools for UI/UX design
Uizard
Uizard is one of the most advanced tools based on machine learning, which allows you to turn a hand sketch on paper into a finished prototype. In this way, the development stage is significantly reduced in time and does not lose quality. Uizard's closest competitors are Airbnb and Microsoft.
Mockplus
Mockplus provides you with a versatile product design platform that allows you to design faster, smarter, and more manageable. The editor has all the features you need to create a design. In addition, it is possible to generate interactivity at once. For example, you can work out the user flow with layouts separately and demonstrate the user's path to the goal.
Conclusions
Marketing today has received tools to measure a wide variety of customer interaction processes, data collection, and handling. But only a few companies have already crossed the road to transparent and genuinely effective marketing.
These tools help bring a new product to market, create demand, develop a brand, and build loyalty. Always analyze the results. Any assumption about the effectiveness of a tool remains only a guess without confirmation by accurate data. There are many marketing tools on the Internet. By combining them, you can build a flexible marketing strategy to meet all your requirements and goals.
About the author:
Louis Sawyer is a professional writer, editor and a web design expert. She loves writing about technology trends, web development, mobile games and business issues. Also, Louis works as a proofreader at Computools. Follow her on Twitter.
---