Why You Need Email List-Building Tools in Your Digital Marketing Strategy
---
If you aren't using an email list-building tool to grow your business, you need to start
Email list-building tools are essential for any digital marketing strategy. They make it easier for small businesses to collect hundreds or thousands of email addresses of potential customers in a short time and with minimal effort.
Once you have a robust email list, you can use the email list-building tool to tailor personalized and specific messages to your recipients. This means that for very little money, you can advertise to warm clients instantly and repeatedly.
Using email list-building tools to generate and email a large number of people can be invaluable to your digital marketing strategy. Once you have a relationship with your customers, your digital marketing strategy becomes much more straightforward.
Used properly, you can massively grow and scale your business larger than you every thought possible.
This blog will dive into what an email list is, what email list-building tools are, and how they can help your digital and content marketing strategies. We'll even give you some top email list-building tools to check out.
What Is An Email List?
An email list is a compilation of email addresses that a business has gathered from customers and website visitors who have opted-in to receive information, updates, discounts, and other details about the company via email.
Email lists are important because they give businesses an easy way to connect with customers and promote their products or services. In fact, email marketing is 40 times more effective at acquiring new customers than social media like Facebook or Twitter.
What Is an Email List-building Tool?
An email list-building tool is an online application that helps collect email addresses from your website visitors. It usually has a form where visitors can enter their email addresses in exchange for a freebie, such as an ebook, whitepaper, or coupon code. The tool automatically adds the visitor's email address to your email list and sends them the freebie.
Why Are Email List-building Tools Essential for Small Businesses?
Small businesses should be in the habit of getting all the customers they can. If you're a small business owner, you should jump at the chance to collect any and all email addresses. Email list-building tools can help you quickly and easily acquire as many email addresses as possible.
Let's dive into why a robust email list can significantly help your small business.
Email Lists Are a Low-cost Way to Advertise
Email list-building tools are a low-cost way to advertise to your customers. Using these tools, you can easily create a sign-up form for your website and collect potential customers' email addresses.
Email list-building tools can be very helpful in your email campaign management. Creating targeted email campaigns will attract more customers to your business. These tools make creating beautiful emails that stand out in your customers' inboxes easy.
Plus, you can easily track your email campaign's success, so you can continue improving your marketing efforts. By spending a little money on tools to help you build and manage your email list, you can reach out to more people cost-effectively.
This is a great way to get your message in front of more people, and it can be very effective in terms of getting people to visit your website. You can also use email marketing to increase sales or encourage people to take other actions, such as signing up for a subscription or purchasing.
Email marketing is a very cost-effective way to reach out to potential customers, and it's something that you should consider if you want to grow your business.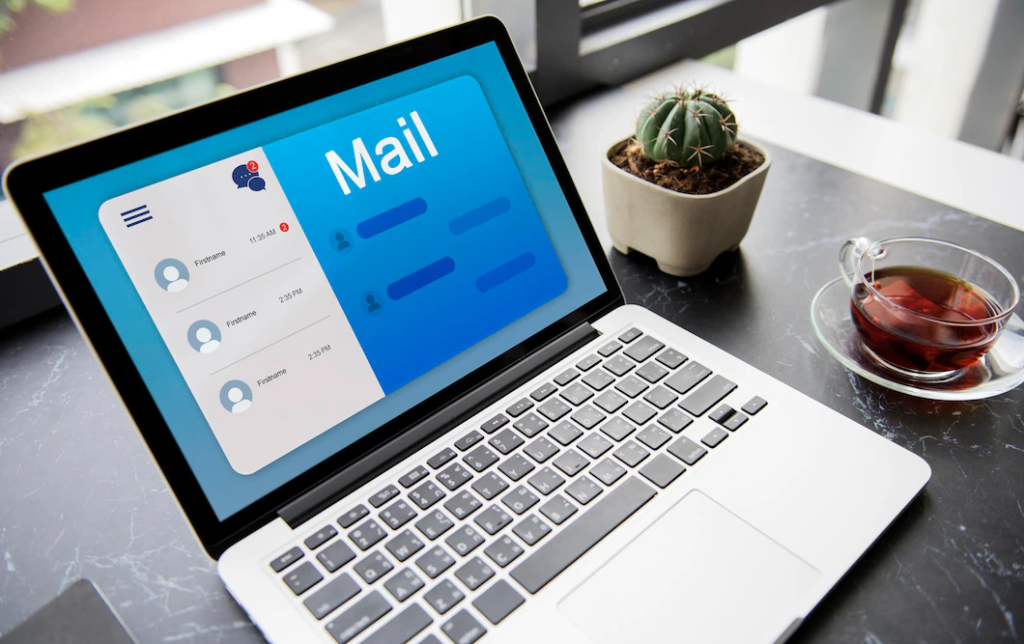 They Make It Easy To Keep in Touch With Your Customers and Build Relationships
Emails can be personalized, and people are much more likely to respond to you and create a relationship when you're not just another number or email address to them. When you send an email to your list with a personalized name, it goes directly to their inbox, which is a more private communication than posting on a public forum.
This intimacy helps build trust between you and your customers and encourages them to ask questions and engage with you. Personalization also helps your email marketing go from average to excellent, so use the recipient's name in your messages.
A better customer relationship will make your digital marketing strategy 100 times easier. Once you have established trust with the client, you can sell them everything you offer and have a much better chance of success.
Email Lists Can Help You Increase Sales and Conversions
One of the best ways to increase sales and conversions in your digital marketing strategy is to have a robust email list. With a more extensive email list, you'll have more people to market your products and services to. This means you'll be able to make more money with your business.
An email list-building tool is the best and easiest way to get many email addresses and use them to generate revenue. Once you begin collecting email addresses with the list-building tool, you can use the list to make money.
A more extensive email list is that you'll be able to reach more people with your marketing messages. With a vast email list, you'll be able to get more people in a shorter amount of time. This means you'll be able to sell more products and services and increase your profits.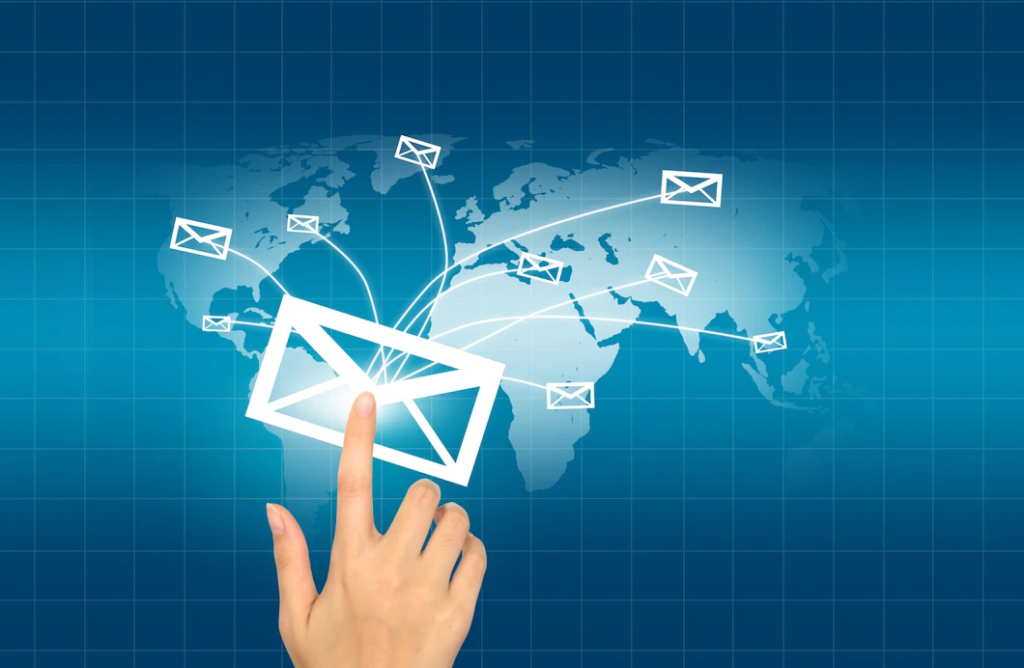 What Are the Top Email List-building Tools?
Various email list-building tools are available, so choose the one that best suits your needs. Here are some of the top email list-building tools to help your small business.
Optinmonster
If you're looking for a reliable and easy-to-use email list builder, Optinmonster is an excellent option. With over 400 templates to choose from, you can find a form that fits your needs, whether you're a beginner or an expert coder.
And if you need some help getting started, Optinmonster University offers online courses and webinars to walk you through the basics.
Plus, with its drag-and-drop builder, you can create custom forms without any coding experience. So if you're looking for an easy way to grow your email list, Optinmonster is a great tool to check out.
Price: They have packages from $16 to $82 monthly.
Mailmunch
Mailmunch is a great email list builder that people use for their blogs and solopreneur businesses. The opt-in form builder is straightforward, and you can customize your forms and landing pages to match your branding and style.
There are also tons of free templates to choose from, and the integration with Unsplash, Pexels and Pixabay allows you to find high-quality royalty-free images for your pages.
Mailmunch is an excellent tool for growing your email list and comes highly recommended.
Price: Their Premium package option is $13.99 monthly.
Mailchimp
Mailchimp is an excellent email list builder that makes it easy to grow your email lists with targeted landing pages, overlay popups, and embedded sign-up forms. The plugin allows you to customize your designs to match your brand theme and integrates with WooCommerce and many other eCommerce platforms.
Mailchimp also offers personalization and segmentation features to help you target relevant campaigns based on customer behavior. Overall, Mailchimp is an excellent tool for building successful email lists.
Price: They have a free plan with basic features, but their plans are tailored to meet each specific company's needs. Prices for the premium packages start at $299 monthly.
Conclusion
Small businesses need all the help they can get to have the edge over the competition, convert customers, and drive more revenue. An email list of hundreds or thousands of names and emails allows you unlimited opportunities to sell and upsell to your loyal customers.
Email list-building tools are essential for any digital marketing strategy and will help you boost your business. Once you have built trust with your customers and developed a relationship with them, planning and executing a solid content marketing plan becomes much more manageable.
Author Bio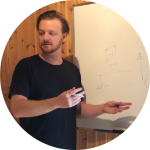 Andrew Dunn is a serial business builder with over seven years of experience growing businesses. He is the founder of INDMND.com, providing valuable insights for business owners to leverage technology to 10x their businesses. He is passionate about scaling businesses using SEO and content marketing.
---