Why SEO Is About Visibility Instead of Ranking
---
Digital marketers will often promote their services by promising that they can get their clients to the number one position or the first page of search results for their keywords. Conversely, their clients will often come to them asking them to improve their search engine rankings. However, is ranking the most important thing in SEO? Or are there other factors that we should be concentrating on? Visibility may be the new thing to focus on in search engine results, rather than the exact position a website appears on the results page.
This is partly related to how Google is continually changing and developing things. They have added a variety of features over the years that are designed to help people find things beyond the standard list of search results. Features such as the shopping feed, featured snippet, knowledge card, and more mean that ranking is no longer what matters most. There are multiple ways to improve visibility, which has become a much bigger focus in SEO today. It might not be as easy to measure as ranking, but it's a crucial factor to be aware of.
Why Is Visibility Important?
Getting to the number one spot on search results pages used to be the thing to aim for in SEO. However, with the number of new features that are now displayed in search results, users may have to scroll to even get to the top of the list of results. Instead of being presented with the number one organic result, they'll see various features and paid ads before they reach the top of the organic search results. There's only so much space on a page, and the variety of new features that are now displayed take up a lot of that space. That's why visibility has become more important compared to simple ranking.
This formatting is Google's way of giving users what they want. They've made an effort to understand user intent and present users with the most relevant answers and information relating to their query. But it also means that SEOs have to change their approach and make sure that they're thinking in terms of visibility and not just ranking.
How New Features Have Made It Hard to Be Seen in Search Results
New Google search results features such as the carousel, maps, and bio features have made it a lot harder for many to get their websites seen in search results. This is a bigger deal for some industries than for others, and the effects also vary depending on what device the user is using.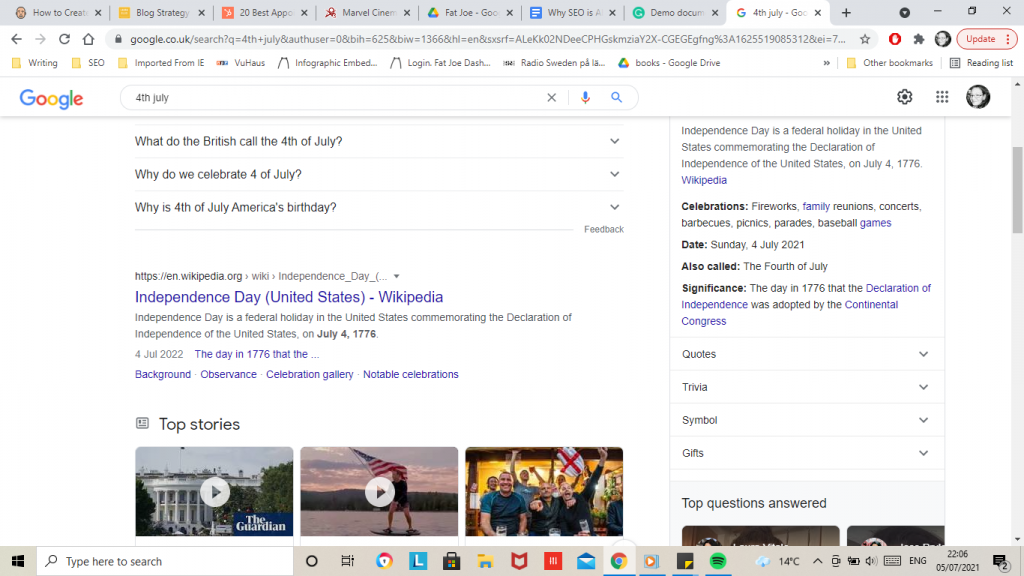 On mobile devices, users may not even glance at the organic listings when they are immediately presented with a feature such as a map or carousel. When these take up their whole screen, they can have the information that they need right in front of them without ever having to scroll any further. These new search elements take up the space above the fold, so listed organic results aren't visible. So while it's important to pay attention to your small business web design and on-page SEO, you also need to work on your Google accounts, including your Google My Business page.
On desktop and laptop computers, there are even more search result features to pay attention to. Ads are more of a concern on desktop compared to mobile and other elements, such as Maps, Shopping, news, and even tweets are placed prominently on search engine results pages. Many people will still head for the organic results over ads, but there are several ads to scroll past before reaching them. This means that it's more important than ever for brands to have a PPC strategy to help them boost visibility. However, even getting your Google Ads set up is no guarantee that your ads will be seen or that they will show above the fold.
Other search elements, such as Maps, can push the ads lower. Even if your campaign analytics are showing you that your ad has had plenty of impressions, they might not be as visible as you think they are.
Visibility for Ecommerce Businesses
SEO is a tricky business for ecommerce. You usually face a lot of competition, so a good SEO strategy that helps you to show up in search engine results is vital. Google Shopping has the potential to both help and hurt when it comes to being more visible in results. Shopping results are displayed prominently at the top of the page, which can help to make your products more visible. A downside of using Google Shopping is that it could take away from your organic search results, directing people to your Shopping results instead. It can end up being a bit confusing, presenting not only a lot of information but also images to users.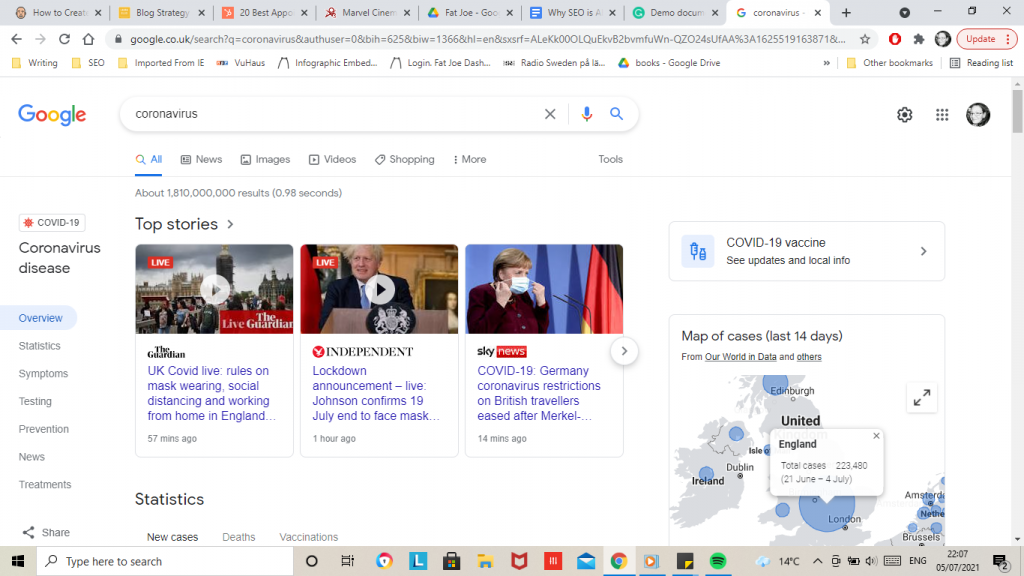 But being in the Shopping results is important if you want your products to be seen. Your brand will be less visible if you miss out on appearing in Shopping results, especially because images are so eye-catching and engaging compared to plain text. Google Merchant Center allows you to set up Google Shopping for your products. This ensures your products are visible and show up in a prominent position. In addition to organic results, it's also possible to connect a Google Merchant Center account to a Google Ads account so that you can boost visibility further.
Variety of Features
There are lots of eye-catching features included in search engine results these days. If you want to be successful with your SEO campaigns, you need to pay attention to these, in addition to more traditional SEO techniques. Top news stories, videos, and highlighted information in various forms are now just as important, if not more so, than ranking in search results. Google My Business is a good place to start, and Google Shopping and Google My Business are useful too. It's also a good idea to look at on-page content and even social media to include content that can appear in Featured Snippets, the Q&A section, and in other places.
---