Why LCV (lifetime customer value) is important and how can you go for it?
---
What is Customer Lifetime Value (CLV)?
Every business wants customers for their products or services. Once a group of people engages with your business you would want to keep those customers attached and attract new customers to your business. So you have two tasks in hand, attracting customers and retaining customers.
Customer Lifetime Value (CLV) is the process of calculating your customer's relationship with your business. But note that there's no exact number, in fact, it's a prediction. 
Customer Lifetime Value lets you predict your net profit of each customer and gives you knowledge of how your customer relationships will be with your business in the future. 
Why is Customer Lifetime Value Important in 2020?
Let's say you own a technology company and you sell technological products. But out there there are so many trusted brands with high brand visibility. With all this in hand, why would a customer come to you and be a loyal customer of your brand? 
I know it's a difficult question but here's the deal.
Customer Lifetime Value allows you to retain your existing customers with your brand for a long period of time. If your business financial stability is based on your existing customers and if you fail to retain those customers you'll not be able to generate much revenue.
Customer Lifetime value is not only for small businesses but also for big ones. It allows you to know how much revenue each of your customers may gather for your business and not just that, how much money you'll need to attract new customers will also be measured through CLV.
You can even increase your product or service quality through CLV as how your customers are reacting to your steps is a stack of feedback for you to work on.
How Do You Calculate Customer Lifetime Value?
To start calculating your Customer Lifetime Value you'll need some data that you already have. There are a lot of methods to calculate CLV but to make things easier let's talk about the easiest way to calculate CLV step by step
1. Calculating the Average Purchase value
To calculate the average purchase value you need total revenue of a customer and the number of orders that customers made. The formula-
Average Purchase value = Total Revenue from a customer/Number of orders of that customer
Example= If a customer buys 3 burgers a day with 90$ from burger king his/her average purchase value would be 3.
2. Calculating the Average Purchase Frequency Rate
To calculate the average purchase frequency rate, you'll need a number of purchases of a product in a week and the number of customers visiting your business of one location. The formula-
Average Purchase Frequency Rate = Number of purchases/Number of customers 
3. Calculating Average Customer Value
To calculate average purchase value, you'll need average purchase value and average purchase frequency rate which you've already calculated on top. The formula-
Average Customer Value = Average Purchase Value/Average Purchase Frequency Rate
4. Calculating Average Customers Lifetime Span
To calculate the average customer lifetime span you'll need the sum of customer lifespans and the number of customers. If I had to calculate Burger King's average customer lifespan, I would have to look at the number of years that each customer had visited Burger King and then average the numbers. The Formula-
Average Customers Lifetime Span = Sum of Customer Lifespans/Number of Customers
5. Customer Lifetime Value
Since you already have all the data you'll need to find a specific customer value out of the average customer value and you'll need the Average Customers Lifetime Span which you already have. The formula-
Customer Lifetime Value = Customer Value X Customers Lifetime Span
HOW DO YOU INCREASE A LIFETIME CUSTOMER VALUE?
You know what CLV is and why it's important and since you already know how to calculate your LCV here are some tips for you to increase your LCV right away.
1 Take Advantage of the Freemium Model
The word freemium is a mixture of "Free" and "Premium". The freemium model works like this.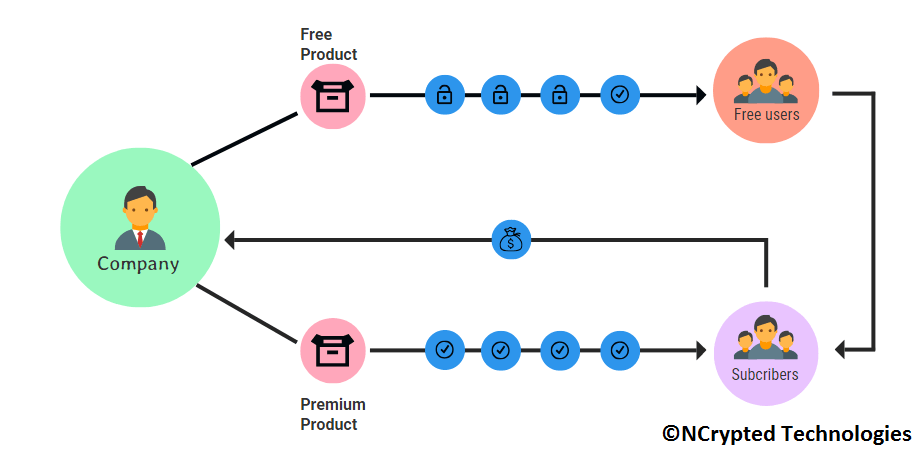 Suppose you own a watch brand and a customer bought a watch from you. You offer your customers free service for one time within 3 months for the watch he/she bought. This means that in the next 3 months if anything happens to that watch, you'll fix that watch for free. This is the freemium model.
Now how do you take advantage of it?
If you're a software-based company you can offer your premium service for free for 1 week or 1 month then charge for further usage. If you're a product-based company you can offer them free service over a product for a limited time with applied conditions.
Customers love to engage with brands that offer free services and this is why Freemium Model stays on top in grabbing customers.
2 Consistently Send Out Coupon Codes and Other Special Offers
To increase your LCV, you would want your customers to keep connected with your business and the best way to make your customers realize that you care about them is by sending out coupon codes and offers.
Now don't start offering everyone free coupons. Prioritize your existing customers only.
Giving away offers is a common and useful strategy for brands to gain and retain customers. It adds value to the brand as more people get to know about your service. If you think about how much loss you might receive by offering, just relax. The amount of engagement you'll receive will cover everything up.
Take the food delivering services for example. They give out coupon codes to their existing customers and it works like a charm.
3 Funnel Traffic From Social
If your brand still doesn't have any online presence then get to it as soon as possible because all your customers are waiting for you on the social media platforms.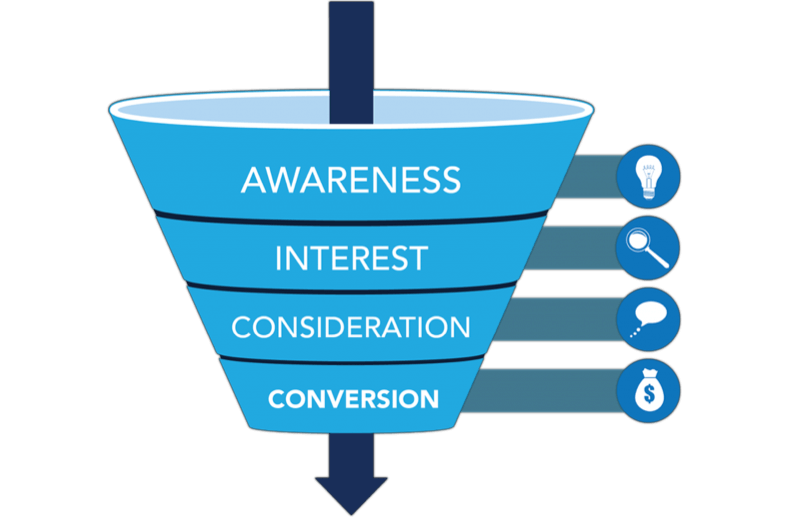 Being constantly active on social media can gather a lot of traffic in your business. If you're confused about which platform to choose, well it depends on your business type. Then again Facebook and LinkedIn are a common platform for all to get engagement. You can decide if you need an Instagram or a Snapchat profile for your business by calculating the amount of audience you have on those platforms.
Since a large number of people now use social media all you need to do is post content from your page and slide your business link in the caption. The more you promote your service and keep up with the trend on social media the more traffic you gain from it.
You can keep all your important content on your feed and use the "Story" feature to upload content every day. It will reach a lot of people and day by day engagements will come. 
4 Create a Seamless Buying Experience
To improve your customer's buying experience you need to take good care of them and maintain a good relationship with them. Not you, I'm talking about your brand.
The first thing you need to do is to prioritize your customers' relationship with your brand. Response to their queries, take feedback from their time, make them believe that your brand cares for them.
Every customer interacts with a brand for a reason and it's not only a product or a service. Customers look for a product or a service that can fulfill their needs. So your responsibility is to know those needs. What makes them happy about your brand, Which needs they fulfill using your services, Which features your business needs to improve, etc.
You can also use a Customer Relationship Management (CRM) system to gather data about your customer to maintain a good connection.
By analyzing your customer through these methods you can easily improve your customer's buying experience  
5 Offer a Loyalty Program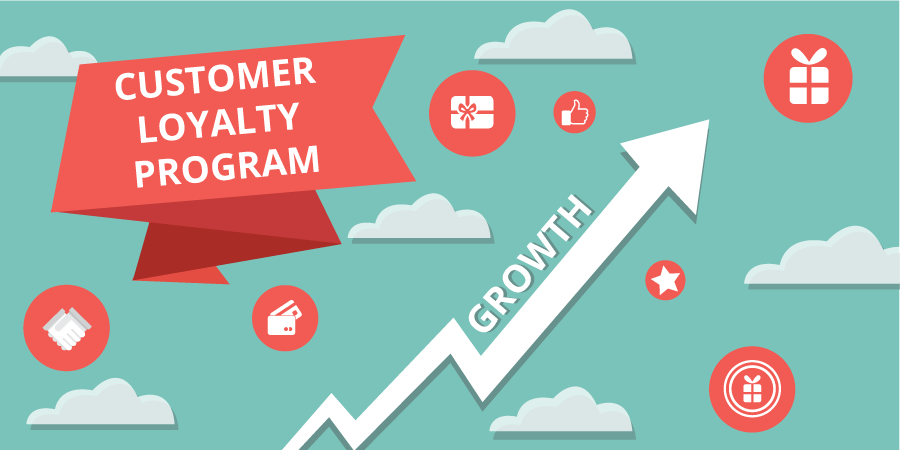 Loyalty program means the strategies you use to keep your customers loyal and connected to your brand so that they don't engage with some other brand for their needs.
The strategies include offering discounts to customers, providing services for free for a limited time, organizing campaigns with a purpose, posting content about your brand's works, etc.
The campaigns and the contents help your audience to understand how your business works and what you care about. Since you're seeking attention be very careful with your approach. Then come the offers and discounts which shows how much you want and care about your customers.
Conclusion:
It's 2020 but still, customer lifetime value isn't going anywhere. From small companies to large companies everyone uses LCV and it has its value all over the place.
Once you get to know the need for LCV you can imagine the benefits you'll start getting for your company. How much value your current customers are adding and how much it will cost you to reach your potential customers. Everything. 
The hardest part about LCV is its calculations. If your calculations aren't accurate it might lead you to make wrong decisions for your company. So whatever you do, you need to keep the numbers clean.
Now to increase your LCV you need to give your customers a reason to come to you. Offers and discounts will work fine. Now get the news in your customer's ears by creating a funnel on social media. Once the customers start coming create a loyalty program so they can have a good experience. 
This way you can maintain your LCV. From increasing its value to calculating it. Everything is in your hand.
Author Bio: 
Name: Nazmul Ahmed
Bio: He's a Hubspot Certified Marketer, Digital Marketing consultant at Najmc.com, helping startups and small businesses to get more leads with effective marketing strategies.
---