Where And How To Allocate Your Digital Marketing Budget In 2020
---
Digital Marketing has emerged as the most effective and efficient channel in recent years. A common question faced by businesses across the globe is how to allocate their budgets. The common perception is divided into two parts: either people consider that digital marketing is free or it is only for big players. Both of them are incorrect. Actually, the online space has an equal opportunity for businesses of all sizes, provided that they allocate their budget smartly. 
In this article, we will summarize the overall market, trends, and the media which make up the ideal strategy for your organization. Ideally, you shall allocate 7-12% of your revenue to marketing activities with 50% of this amount invested in the digital marketing pursuits. This isn't a fixed range as every company has its unique requirements. 
Dive in deeper to learn to explore the horizons and see how you can allocate your budget wisely. 
Recent Trends In Digital Marketing 
The Internet has come a long way in the past two decades. In 2006, North America saw the pinnacle of the print media industry with revenues grossing 53.5 billion dollars. It was slashed to a mere 14.2 billion in 2019 and projected to further decline at 12.9 billion. On the other hand, digital marketing expenditure is expected to reach the $335 billion mark in 2020. There is a large bandwidth of platforms to attract clients ranging from Google search to social media and networking sites. 
Most of the companies opt for a specific group of channels for getting optimal exposure. One needs to understand that each media has its unique USPs that attracts user groups. Branding activities on social media are oriented towards the lifestyle or food products while enterprises lookout for more formalized environments. Affiliate Marketing is growing at the rate of 10% since the last four years and may continue till 2021 or beyond. 
3.48 billion i.e. 42% of the global population people use social media. For every $1 spent on email campaigns, companies earn $32 as ROI. These trends are reflected by the fact that over 95% of the firms are increasing their digital marketing budgets over the years. 
Bifurcate Your Goals In Terms Of Ideal Clients, Platforms, Outreach, Schedule
I may sound nuts, but I really like the way Christians conduct burial ceremonies. They speak all the good deeds of the deceased person and share their positive experiences. You can create a powerful digital presence if you can envision the results you want. Now select a suitable time frame to achieve all those goals. 
Now, you can bifurcate the ideal client base and create milestones in the reverse chronological order. For each milestone, you can now calculate the efforts required for relevant outreach and the platforms where you find relevant masses. Combining this information with the costings will give you an idea of where to begin. It also helps in deciding how much money to spend on different channels at each stage.
The consumer product companies are head over heels for social media platforms like Instagram, Snapchat, and TikTok is also gaining momentum these days. They are oriented to grow, nurture, and retain brand loyalty. On the other hand, e-commerce sites are taking over the omnichannel approach. Placing yourself in such hyperdynamic conditions demands in-depth knowledge of various digital platforms.
Options For Distributing Marketing Budget
The market is flooded with multiple players active in the same ballpark but a handful of them are successful. But, I would suggest you tackle one medium at a time if you are in your initial stages. However, your target masses will expect homogeneity in your marketing copies. I advise the readers to create a master copy that shall help in creating the site-specific copies in future. 
Every platform has distinct screen orientations and captions to differ from each other in terms of length and language used. Hence, curating fresh material every time you post content turns costly, cumbersome, and time-consuming. Save yourself by creating a master file and make modifications in it as they will reflect in all other versions. 
Let us have a look at the various options below. 
Marketing Software
Many newbies will consider marketing software as yet another fancy fad but it is the reality for every e-marketer these days. For instance, if you are running a blog, you just can't post articles whenever you feel like doing so. In fact, you need to post anywhere between 1-3 articles every week. Naturally, you will have a schedule and an inventory of ready-to-publish content pieces. Marketing software automates the process of publishing them along with keeping a record of all the statistics and developments. Some of the popular solutions available in the market include Hubspot, Crowdfire, Mailchimp, Freshsales, SEMrush, BuzzSumo, and Google Keywords Planner. 
Paid Advertisements
Google Ads are the best way to get instant visibility in search queries. On average, advertisers earn two dollars for every dollar spent on Google Ads. Facebook Ads lead the social media display market with over 70% of the marketers using it. This is a result of its extensive outreach and personalization capabilities. In spite of the instant benefits, I agree with the common perception of growing organic visibility for the longer run. If you are willing to launch yourself online or have short term goals for a product, this method is suitable to serve those interests.
SEO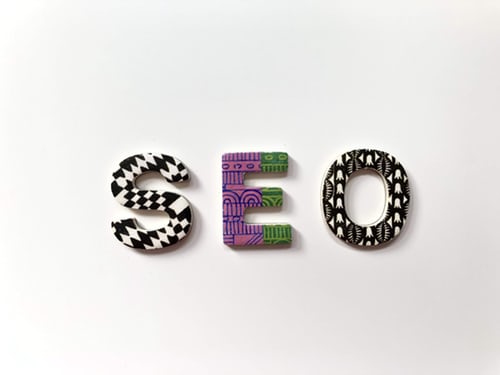 Search Engine Optimization is the best strategy regardless of the sector or organization size. SEO helps to boost your visibility on the internet on a long term basis. Popular SEO strategies include blogging, guest posting, and even podcasting. Creating relevant content on particular subjects by targeting keywords is the ultimate aim of these activities. Google's patent on 'linkless mentions' also affirms its motive of incentivizing quality content. It also focuses on getting inclusive feedback from other platforms like social media.
SMM 
Social Media Marketing is the new norm in the town. All of these platforms have a dedicated following of its user base. The popular platforms for consumer and lifestyle products include Facebook, Instagram, Snapchat, and TikTok. On the other end, B2B companies find LinkedIn as the greatest tool for lead generation and approaching a narrowed-down market. I recommend going for Reddit and Tumblr if you are looking for a highly specialized market. For brand-driven organizations like in the FMCGs, budget SMM would require a significant share of the allocated budget. 
Email
The old player of the digital universe still commands supremacy among the businesses. Surprisingly, every dollar spent on email campaigning gives an ROI of $38. I personally feel that you should collect the email addresses of all your clientele and mail them regularly. This is because you have already acquired them in the form of leads and entertained their inquiry at some level in the past. Hence, you shall always keep this tool regardless of your business size.
Chatbots
In 2020, no digital marketing strategy can afford to miss on chatbot integration. Be it your social media handles or websites, integrating chatbots will provide unparalleled results. Facebook messenger ads are one of the best examples of increasing customer engagement. The sales funnel is benefited as the bots refine the leads and close them to a major extent. They also reduce the workload on the sales and service teams.
Videos
People find videos as the most useful form of knowledge acquisition as they appear friendly for consumption. Due to the addition of visuals and audio, the engagement ratios are much higher. But, producing good, high-quality videos requires considerable resources so you can postpone them if you are running short of funds.
Analytics Tools 
Your job doesn't finish at posting content. You can analyse the results with the help of tools like BuzzSumo, Ahrefs, and SEMrush. They give you an idea of the popular subjects sought across the internet and the trending pieces of content available online. I also find them extremely useful in monitoring competitor activity.
See What Works For You Over The Period Of Time
Now that you know all the popular places to invest your budget, I think it's time for the big question: Where to put the money? Putting things in plain, start small and observe what works for you. Any strategy will require a considerable amount of time before you can reap the results unless you go for paid options. Wait and watch for the subjects that your audience find useful and correct the technical mistakes. While it is necessary to get going, don't overspend on things you don't understand. Warren Buffett also considers investing only in things that one understands.
Summing Up
Throughout the article, I stuck to the options which provide utility and exposure to segmented target masses. Go for them one by one and explore how people respond to your marketing efforts. In the online world, there are equal opportunities for all the firms and if you play your cards well, the sky's the limit. I hope that you find this post useful in the journey of budgeting your digital marketing strategy this year.
Author Bio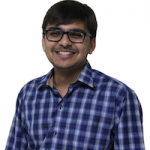 Divyang Metaliya is a Business Consultant at FactoHR, an India based HR and factoHR solution provider. He is a creative business strategist with more than 8 years of experience.
---