What to Expect in the Field of Web Design in 2023?
---
What is an essential thing in modern web design? What rules and trends should the designer be in the first place in 2023? Let's see.
One of the main criteria for a successful and trendy web design product: is speed and simplicity. Your website, interface, or image should be user-friendly.
The user is tired of trends and complicated interfaces. The beauty and pretentiousness of the image are basic for the artist, not the client.
Thus, the popularity of cult art movements is falling, and there is a logical explanation for this.
Technological effectiveness and download speed
According to Internet World Stats, the Internet has become a part of the life of more than 65% of the world's population. Every year (according to DataReportal analytics), there are more than 400 million new users.
So it's not surprising that if your site doesn't fully load in 3 seconds, SocialMediaToday calculated that 40% of users would leave it, and only 11% of visitors will be so patient that they will wait more than 13 seconds for the site to load.
After the site has loaded successfully, the user pays attention to the interface. It will make your client decide – to become a client of your business or not. You only have 50 milliseconds to do it, as WebsiteBuilderExpert calculated.
Speed and availability of design
As we know, speed and ease of implementation are critical success factors today. Unfortunately, modern businesses and buyers do not have time for long production, producing excellent products. We don't have much time to make decisions. It means that you need to act quickly and accurately.
There is just the right solution for web design to help speed up creating a website and other products for your business.
The creators of the MasterBundles marketplace have created all the conditions so that you can quickly and easily, and most importantly, cheaply develop websites and other products. Here you can find everything you need to quickly and easily create a website and images: illustrations, fonts, clipart, WordPress plugins, certificate templates, presentations, business cards, pictures, and other products that will make the work of a web designer easier.
You can purchase all the necessary stock content and create a website for your business quickly and easily: the selection and purchase processes are fully automated.
The main thing is to know how to make the site attractive to the user. Therefore, let's find out the leading web design trends of 2023.
Minimalism
Minimalism is a classic trend in web design that has gained wide popularity thanks to the creation of the Apple website and branding. It is a clean, practical design that loads faster and is more user-friendly.
So, flat, minimalist design is the concept of simple elements, hidden elements, navigation bars, and buttons. You can play with colors and shapes, but with the help of the minimalist trend, you will make your site understandable and accessible to any user of your product.
Bold and expressive fonts
The text font the user sees on your landing page is also significant. After all, typography is one of the critical foundations of UX design, affecting not only the aesthetic side of the design but also the functional one.
Therefore, choosing the font your design and your brand will use should be given enough attention.
Expert website graphicdesignjunction.com insists on the importance of choosing fonts and cites Nike and Discord as examples. So, brands have updated their style and used large typography simultaneously: they have emphasized what massive, and even aggressive fonts are used in their headlines. It does for a reason in order to draw the user's attention to the necessary aspects of the landing.
Availability and simplicity
One of the leading web design trends in 2023 is the simplicity of design and its accessibility and understandability. The modern user does not like wasting time and wants to think he can customize the desired website for himself.
What elements stand included in this trend? For example, the title's design is wholly located on the landing page. This method allows you to immediately draw the user's attention to important information. It includes: using buttons and calls to action directly to the left of a full-page header on the left or top of your page. The modern user does not like to search for the necessary information on his own, spending precious time on this.
But that's not all.
The trend towards simplicity and accessibility also implies the ability to search for the desired site, product, or web design using a voice assistant, virtual reality service, or other input. Statistics confirm it.
According to the Statista service, more than 132 million US users regularly use the voice assistant (equal to 39.4% of the country's population). So it would be best if you also took care of this part of web design in 2023.
Illustrations
Illustrations are a trend that is constantly evolving but, at the same time, continually staying with us. Since illustrations help web design stand out, also it is more noticeable for users because they can have a variety of aesthetics. However, it is imperative to create user-friendly illustrations.
One of the main trends is the integration of illustrations into motion design. According to research, this combination engages the client in long-term contact with the format: it makes them consider, evokes emotions, and gives vivid impressions. And this is precisely what the business needs: to leave a good impression and be remembered by the user.
But you need to remember an important rule that you should follow if you are creating animated illustrations. They should not prevent your site from loading, being high-quality and straightforward. Take care to test your site's loading speed after it's fully ready: it won't take long, but it will save your business several thousand dollars in the future.
Don't know where to find suitable illustrations? There are a lot of services on the Internet that help create such web design products. For example, the marketplace we wrote about earlier.
Adaptability and responsiveness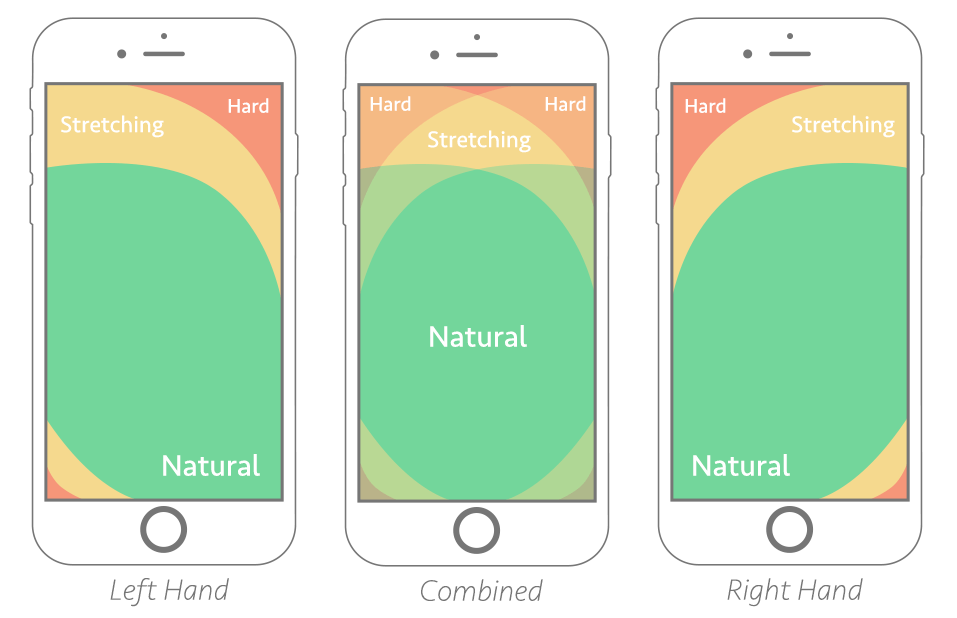 Design adaptability is a significant trend that appeared in 2015 and continues to be relevant and popular.
Today, a responsive website is a must for businesses. Indeed, according to the Statista service, more than 93% of all search queries on the Internet are made by users from a smartphone, which means that you should consider the appearance of your design's mobile version.
But that's not all. Today, design should be not only adaptive but also responsive. It means a unified strategy convenient for all users, with a comfortable layout and graphics that look equally good on all devices.
---